Amazing Threads - Sneak Peek from Market, Summer Inspiration; Buttons, buttons everywhere!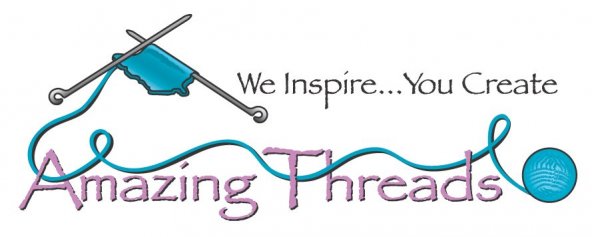 Just home from celebrating Austin's 5th Birthday in Philadelphia. What a great weekend. I knew the odds were not in my favor. Six flights in 3 weeks..it was bound to happen.

Spent all of Monday trying to get home. They closed all but 1 runway and we did not get out before the severe thunderstorms. 3 hours on the tarmac, deplane, and several hours later to finally board and fly home.
Besides I am working on a new Prism design that will be fabulous for fall and finishing a good audio book! Sitting and knitting in a crowd doesn't bother ME!


Angel set up a display of lots of the new yarns and gadgets we ordered and there is so much magic to come we just can't wait!

New Sample: Old Shale Cardigan in Baah La Jolla
This is just a bit of the Baah La Jolla wall!

Need Inspiration, stop in for a fiber fix or GRAB one of our new beautiful hand made bags from Plymouth Yarns!


Need a button? We have LOTS!

This is just SOME OF OUR BUTTONS!


What's On Our Needles?


Kate's sample of If One Can, Toucan

In LOVELY Baah La Jolla

Classes & KALs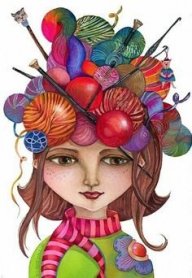 Dan Doh KAL with Kate

STARTS TOMORROW NIGHT
Get started and FINISH your Dan Doh project starting June 21, July 19, August 2 & August 16: Wednesdays, 6-8 (excluding the week of July 4th)


Saturday, June 24: 10 am-12 pm
A NEW Learn to Knit class starts June 28, 6-8 pm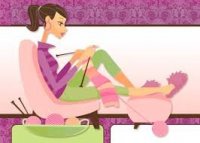 3-in-1 Button Boots start Thursday, July 13: 5:30-7:30 with

A second 2-session Sink Mates Class starts Saturday, July 15
REGISTER HERE
---
---
Freebies & Resources


Camello Bandana Scarf..so fun, crochet
Edlothia Shawl..crochet too!

Twiggy is scrumptious in fingering


Sheepish Little Sweater only $2 through 6/23!
Crochet Baskets Recipe from Classic Elite


Some Pictures from the weekend in NJ!


Like Us







763-391-7700
11262 86th Avenue North
Maple Grove, MN 55369

Save
Save
Save
Save