Amazing Threads: Weather for Sweaters, Wraps and Ponchos, Ice Cream Social, Rigid Heddle Weaving II & Lots NEW!!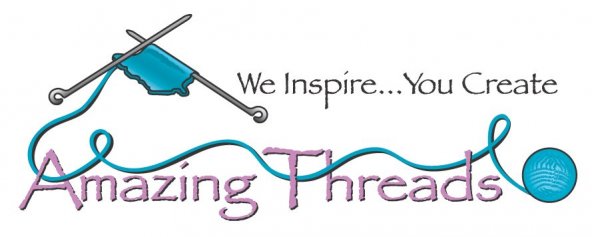 The high will be 51 & Rain on Thursday and that is the weather we expect in September, not August. I am so glad I never finished putting my cold weather clothes away. AND NOW I don't have to. Stop in for fall knitting inspiration. New yarn and models are arriving daily. Our sample knitters are working furiously to make our yarns come alive in garments, accessories and MORE.


AND WE have lots of EVENTS and guests scheduled all Fall and Winter. Mark your calendar for these events as they will be here and gone before we know it.


Join us for an ICE CREAM SOCIAL & learn how to make dryer balls with leftover yarn,

Saturday, August 12 ~ 12-2 pm
SINGING AND DANCING WITH YOUR RIGID-HEDDLE LOOM & Elaine Lawler

Saturday & Sunday, August 19 & 20, 2017: 10 am-4 pm
There are only 8 spots available for this workshop
REGISTER HERE

We again welcome Weaver Extraordinaire Elaine Lawler for a 2-day weaving workshop for those familiar with their rigid-heddle loom. Now that you can "Walk and Talk" with your loom (warp it, weave plain weave, and take projects off your loom), join us at Amazing Threads for the next steps in weaving on this amazing little loom.

Friday, September 15 is our 15 Year Anniversary! We will celebrate in style with swag bags, great giveaways & MORE!



Frabjous Fibers Mary Ann Arrived and it is scrumptious! A very soft fingering weight sock yarn (85% Merino Wool and 15% Nylon/Poly) with 475 yards per skein. It comes in solids and variegates.


About HALF of the new MALABRIGO COLORS arrived in Rios, Caracol, & Arroyo.

Very lovely. Brights, Tonals...so lovely
Antonio knows how to dye yarn!


BBW Baby Yeti has arrived. Love this Sighting Sweater and/or Vest: Sized 12 months to 8 years! 3 colors now and more this fall!

Poncho & Shawl Kits are HERE! More due Friday!

Interweave Knits Fall 2017 is here!
What's On or Just OFF our Needles?
Monday Ladies Finished THEIR FADES!


Classes & KALs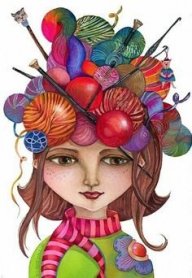 Rylie yarn, beads and stitch markers have arrived for the Building in Lace KAL. WE only have 19 sets to go with your Rylie purchase so register for class and pick up your supplies ASAP.
REGISTER HERE

Check out the HiKoo Rylie color options

HERE
---
---
FREEBIES & RESOURCES



ZigZag Lace Hat done with DK..so sweet
Como Cowl ONLY $2 and knit from the bottom up in cables and lace

Cabled Tote in chunky yarn (Crochet) so cute

Like Us






763-391-7700
11262 86th Avenue North
Maple Grove, MN 55369
Save