Skip Navigation
Website Accessibility
Amazing Threads Down the Rabbit Hole WE GO; September Classes; Anniversary Jubilation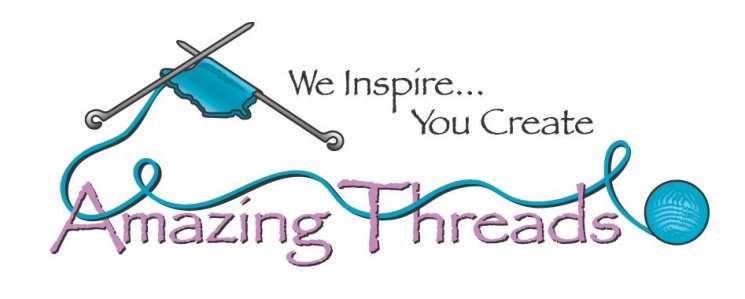 The store is buzzing with all that fall knitting brings! I LOVE BOOKS but we are expanding and remodeling our space a bit..so DOWN THE RABBIT HOLE I went with the books.
AND then we carried them and some shelving to the Clearance LOFT!
ALL BOOKS ARE $5..YES 5 DOLLARS EACH
ALL PATTERNS AND PATTERN PAMPHLETS ARE $2
There are so many I cannot name them all.

But if you live vicariously through books as I do..you need to come and browse.




If you are collector, you need to come and browse.

We have purged the LIBRARY to a third of its original size.
Noro, Elizabaeth Lavold, Debbie Bliss, Felting, Children's and MORE!
All books final sale. Coupons and discounts do not apply.



UPCOMING EVENTS

One skein of Jubilation arrived TODAY! It is our new exclusive custom color from Mira
at Baah Yarns.

THANK YOU MIRA...
you have hit it out of the park again to help us CELEBRATE!


There will be an exclusive pattern using Jubila

tion and a coordinating skein!
Y

ou can PREORDER Jubilation starting tomorrow!

ORDER HERE


It will be available on 9/15/2017~





Angel has put together some fabulous pairings! So if you want one of these you need to call the shop (763-391-7700)and she can take your order for both and set your pairing aside! OR STOP IN and select your favorite!
1
2
3

4
5
6

7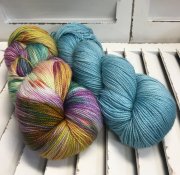 8
9


It's so beautiful..it goes with everything!

The long awaited shipment of sets of DPNs in small and large sizes, plus crochet hooks by Lykke Needles has arrived! Customers LOVE these needles.
And this is the only company that has made DPN and Crochet sets in complete size ranges.


Another BIG BOX of Knitted Wit arrived!

Love the Bounce Baby Blanket Kits & all the mini skein sets PLUS we have the Pixied Plied in mini skeins TOO!



Blue Sky Fibers Extra has been restocked just in time for you to grab your needles and cast on one of the scrumptious wraps in the Vogue Knitting Early Fall 2017
The Diamond Texture Wrap is simply scrumptious in Extra - 6 skeins and a gorgeous knit in the merino/alpaca combination. Knits, purls & slipped stitches make this an easy knit!



Frabjous pack of the month in Mad Hatter & Cheshire Cat

Summer Glory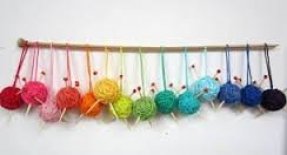 What's On Our Needles?



I am working on new yarn yet to come to us exclusively in MN! Yummy single ply in a color pack and a solid! Annisa Wrap by Ambah with some color twists by me!

Knitting out of my new Atenti Bag...yes we got more in stock



Classes & KALs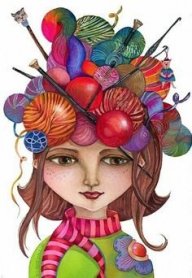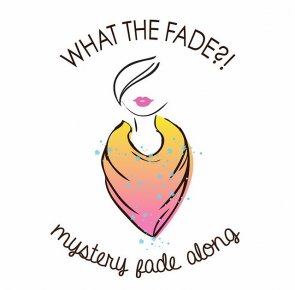 What the Fade KAL starts Wednesday, September 6 with Maxine 6-8 pm. KALs are Free, Yarn must come from Amazing Threads. KALs do not include instruction..you knit along together. Additional dates: 9/13, 9/20, 9/27, 10/11, 10/18. Make sure to register we we know you are coming: Register below to register!
Maxine's Find Your Fade in Baah La Jolla

The classes for SEPTEMBER & October are up on our website REGISTER HERE and we are working furiously to add more and get the schedule done. There will be a Learn to Knit added onto the September schedule as well. Thanks for your patience!


Learn to Crochet starts September 16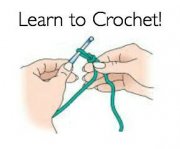 Business Casual Socks starts September 10
Twisted Minstral (crochet) starts September 16
All About that Brioche starts September 23
Rickrack Roll begins September 24
Versatile Striped Beanie (crochet) begins September 30
Check out these options
REGISTER HERE
---
Freebies & Resources


Edlothia is a great and quick crochet


Tunnels to Dreamland - perfect in Plymouth Worsted Merino Superwash

Easy Peasy Fade Cowl in DK..think something scrumptious
Artfil Mericana DK or Amazing Luxury DK



Like Us






763-391-7700
11262 86th Avenue North
Maple Grove, MN 55369
Save
Save
Save
Save
Save
Save