Amazing Threads Celebrating 15 years & our Wonderful Customers: Food Trucks, Prizes, Swag Bags, & Discounts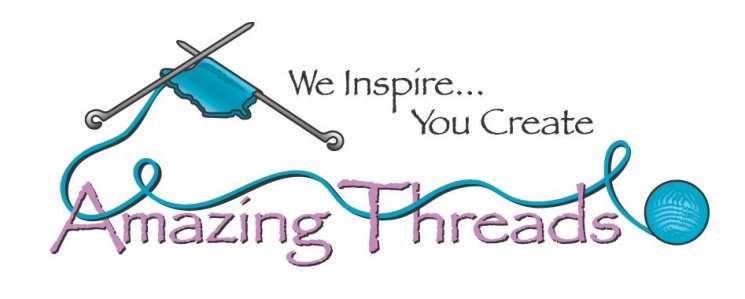 On Friday we are celebrating our 15 year anniversary. We started in a small space in Osseo which we outgrew in 18 months. Its been an amazing 15 years. The yarns, patterns, needles and notions have changed dramatically in the past 15 years. When we first opened the shop I couldn't sell a superwash wool to save my soul..



NOW most of the wool we sell is Merino superwash!


Needles have gotten more beautiful and lots have sharp points which improves our knit and crochet experience.


Wood needles and hooks now come in all shapes and sizes and a variety of wood as well from birch to rosewood!

Patterns have gone DIGITAL just like the rest of the world. We can purchase a pattern for YOU and drop it right into your Ravelry account so you can always find it to download and print again! We are #1 Ravelry Pro Store in the WORLD!

The art of knitting and crochet still do their magic to make us happy as we create and enjoy the process~


Join us Friday, September 15 to CELEBRATE!

Enjoy 15% OFF Product purchase ALL DAY LONG (10 am-8 pm)
except for JUBILATION!
Discount cannot be combined with any other discount or coupons
YES ITS OFF EVERY PRODUCT IN OUR SHOP ~ Including NEW STUFF (

except Jubilation

)!

Cally Monster has designed Amazing Lakes for our Anniversary in Baah La Jolla

Michelle has designed Pecan Jubilation which pairs 1 skein of Jubilation and a second Baah La Jolla color!



Mira Color of Baah Yarns has designed Jetsetter Shawl...and we will have 4 colorways available to see at the celebration!





In conjunction with our Anniversary is the debut of "I Shall Wear Purple" designed by Romi Hill.

The Baah Savannah Yvonne is an AT exclusive.
The pattern was a part of our Luxury Yarn Club!
Yvonne was my first instructor and taught countless knitters in my shop!
She is dearly missed~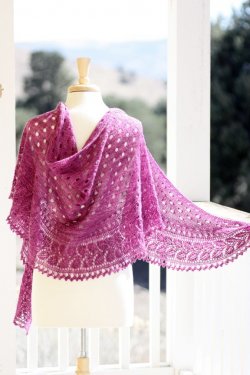 And this week we said goodbye to one of our great customers Barb Thorsen..We will think of you Barb with each stitch......
SO HOW DOES FRIDAY WORK?????
At 5:00 pm we will close for 15 minutes to get everything ready for the evening festivities!
AT 5:15 we will open and hand out tickets for our FREE Anniversary Bag give-away! These bags are limited and are distributed to the first after 5 pm customers so make sure to be here shortly after 5 PM.
Our party includes food trucks and refreshments ~ Swag Bags and a drawing for a set of interchangeable needles!


This is THE BIGGEST EVENT CELEBRATION ever and you all know how we LOVE EVENTS.
OMNI Brewing Knitting is next Tuesday, September 19 from 6-8 pm

As our partnership with Blue Sky Fibers continues we are adding new yarns.
The limited Edition Blue Sky Fibers partnership with fiber designer Tabbethia Haubold of Long Island Yarn & Farm has resulted in American Scenic. The first of a Made-in-the-USA collaboration, American Scenic is being offered in four beautiful color options. To celebrate the launch, Blue Sky Fibers is offering two great complimentary patterns. The East Bethel Cap is made with one hank and is featured in No. 201 Blue Sky. The Long Island Cowl is knit with two hanks and is shown in No. 202 River Rock.

Blue Sky Fibers Spud & Chloe Sweater is back in our shop to stay!


WE WILL UNVEIL A NEW EXCLUSIVE adult Poncho on Friday to match the Puddle Jumper Poncho!
This FREE pattern for a darling Rabbit only takes 1 skein


New Blue Sky Fibers products using Woolstok are IN! Love the mitten & hat kits!



Plus new patterns from Blue Sky Fibers~




New charms and stitch markers have arrived from SKACEL, the Addi Turbo company!




Desire, a hand dyed worsted from

Claudia Hand Paints has arrived and it is scrumptious and a great price for worsted weight!




Gleener dyer balls, Alpaca My (waterproof) Bag and FURniture Brush are IN!
New Atenti Bags arrived this week and they are FABULOUS!

Plymouth Angora, Adriafil KnitCol & Gina Worsted have also been restocked for the season~


Plymouth Worsted, Chunky & DK Merino Superwash have been restocked and all have new colors!

Classes & KALs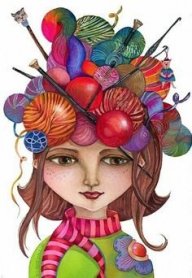 Learn to Knits starts SEPTEMBER 13!

You will earn to knit a scarf and a hat in this 4 week class. There are other Learn to Knits scheduled monthly - Hop to our website for details!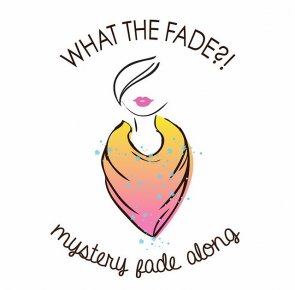 What the Fade KAL continues Wednesday, September 13 with Maxine 6-8 pm. KALs are Free, Yarn must come from Amazing Threads. You can start or drop in ANYTIME! Some of the staff have joined the KAL too!~

KALs do not include instruction..you knit along together. Additional dates: 9/20, 9/27, 10/11, 10/18. Make sure to register so we know you are coming. Just click on Register NOW!


The NEW CLASSES ARE UP ON-LINE on our website REGISTER HERE


DOWNLOAD your PDF HERE!








Beads and stitch markers are a perk with this class using HiKoo Riley


Learn to Crochet starts September 16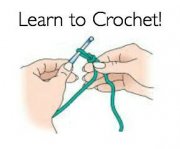 Twisted Minstral (crochet) starts September 16
All About that Brioche starts September 23
Rickrack Roll begins September 24
Versatile Striped Beanie (crochet) begins September 30



REGISTER HERE
---
Freebies & Resources



Amusement Hat perfect in Plymouth DK Superwash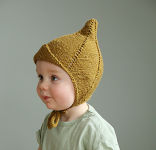 Football Headband..perfect in any worsted weight yarn



Like Us






763-391-7700
11262 86th Avenue North
Maple Grove, MN 55369
Save
Save
Save
Save
Save
Save
Save
Save
Save
Save
Save
Save