Skip Navigation
Website Accessibility
Amazing Threads NEW KALs, Berroco, Pom Poms & Class Updates are all so fun!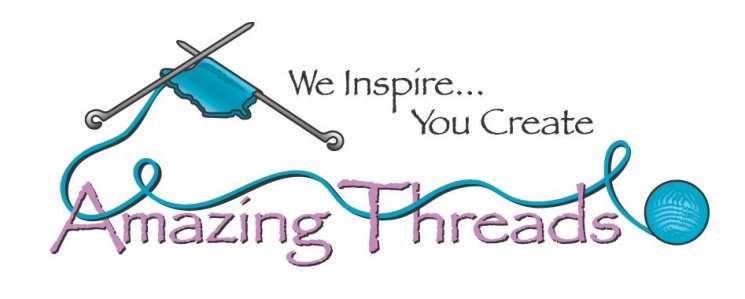 It's been a whirlwind at the shop the last couple of weeks and we are frantically tagging and getting new product out on the shelves
Classes are filling so check out the schedule and register early!
We have added 2 Knit A-Longs (KALs) to the October Schedule.
Kris is knitting the new Shibui Fresco sweater and she is doing a SHIBUI KAL. Not sure what to knit?


The ICON pattern is free with the purchase of the luscious new Shibui BIRCH to knit it!



The fabulous Shibui ICON is a show stopper and is perfect for a KAL
KAL starts Monday, October 9 and continues October 23, 30, November 6 & 13 - 6-8 pm
REGISTER HERE
KALs are free and provide an opportunity to knit and socialize with others knitting the same or similar project.
Steven West Speckle & Pop KAL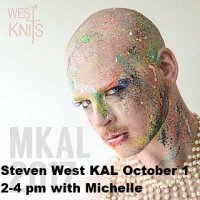 Sunday, October 1 with Michelle:
KAL will meet Sundays, 2-4 through 10/29.
Each week starting Friday, September 29 Steven will release a section of the pattern until the final design is revealed October 20. Stop in the shop and Angel and staff will help you pick your colors! If you want to be a Westknitter, you gotta knit with some friends! Mystery Shawl KAL's are more fun with a group of your closest knitting buddies, so gather your friends and share yarns and colors with each other as we all embark on this fall's specklicious mystery shawl. Register HERE


Angel and I are VERY happy with all of our yarn selections. We have new yarns from Berroco for fall with some lovely fiber combinations.


Berroco Catena Yarn is a new bulky yarn you will love the moment you squish the ball. Catena comes in 14 beautiful shades This merino yarn is worked up in a chainette construction to add loftiness and help avoid pilling.


The Mika hat knits in just 2 skeins.

Devora~4 skeins:
And, I love the Yeva shawl knit with only 3 skeins.


Berroco Quechua is a blend of Merino wool, alpaca, and yak fibers which join together in this sport-weight yarn to create a luscious, light yarn for fall. Quechua provides incredible stitch definition and cozy warmth in everything from sweaters to lacy accessories.

Millefiori BIG is a new, fun yarn. Millefiori Big blends equal parts wool and acrylic in colorful variegated shades to create projects that are fast and fun to knit or crochet.




A brand new batch of COLORFUL Pom Poms has arrived


Michelle Como's Pecan Jubilation pattern is now available on Ravelry!

Congrats to Lovecraftsand beer winner of the I shall Wear Purple Kit
Congrats Mary ...the winner of the Anzula LOOT!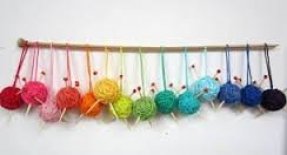 What's On or OFF Our Needles?
Sitka is on Suzanne's needles


Wanda's 2nd Rickrack Shawl

Megan's Class Sample: Static Wrap



Classes & KALs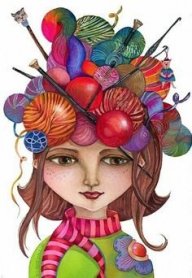 Join Maxine and the group on Wednesdays

9/27, 10/11, 10/18

for the "WHAT THE FADE"

KAL..you don't have to come each week..but its fun to knit with others and this is FREE!
The NEW CLASSES ARE UP ON-LINE on our website REGISTER HERE


DOWNLOAD your PDF HERE!



Help Desk Saturday September 30: 10 am - 12 pm
Versatile Striped Beanie (crochet) begins September 30
Monochrome Cowl starts 10/4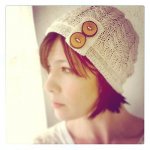 Bracken Convertible Cloche starts 10/5 5:30-7:30 pm

Learn to Knit starts October 7, Saturday 10-12 - 4 sessions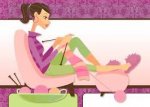 Ninety Degrees (crochet believe it or not?) starts 10/11 6-8 pm


Pom Pom Workshop~1 day, 3 hour class So FUN

Top Down Trapese Sweater starts Saturday, October 28

Simple top down knit with a flattering fit!



REGISTER HERE
---
Freebies & Resources


Spindkleknitter's Christmas stockings..knit with worsted/aran weight


YES YOU HAVE TIME! It's only 90 days til Christmas
South Marysbugh Slippers are worked flat in worsted..Plymouth Worsted Merino Superwash is perfect!

Shrug This would be killer in Berroco Catena
Grey Skies Slouchy $2.50 through 10/2
Colordrift Cowl available FREE Friday, September 29 on Ravelry from Frabjous Fibers
Perfect for any of your Wonderland 5 packs


Like Us






763-391-7700
11262 86th Avenue North
Maple Grove, MN 55369
Save
Save
Save
Save
Save
Save