Skip Navigation
Website Accessibility
Amazing Threads: Can it get any better than this! WE LOVE FALL~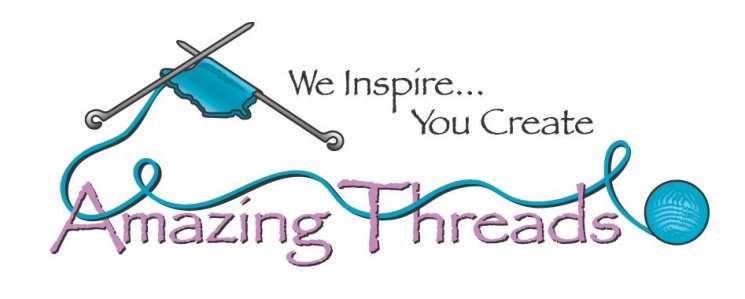 Great yarns...great designs....cool weather..its time to KNIT & CROCHET
OUR Fall Yarn Tasting is Friday, October 13! What is a Yarn Tasting? Our Yarn Tasting differs a bit from the standard come and try out new yarn!
We will reveal NEW projects knit in new yarns that you can purchase for 20% Off the project on Friday, October 13 ONLY.
We will be open 10:00 am - 7:00 pm
We will have fun and refreshments, too
AND register for some great door prizes (A set of bamboo interchangeable needles, gift cards & more).
So join us anytime from morning to evening for ONCE a YEAR Event!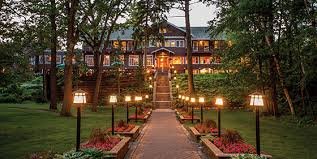 We have a couple of spaces open for our November Retreat.

Specifically for Singles and I have one double (2) accommodation open. If you are still interested, please check out the details HERE! And call the shop to REGISTER. Grandview requires all ROOM assignments by 10/9.
Can't swing a weekend out of town but would like to do something the RETREAT WEEKEND????

"Love the idea of a retreat, but can't commit to that much time away? Come get a great start on Veronika with Kate on retreat weekend.


Veronika is a cocoon style cardigan with three generous sizes in worsted weight. We will have the shop open to us Friday evening after close to get started, and continue during shop hours on Saturday and Sunday."
Friday 5-9 pm Saturday 10 am-4 pm Sunday 12-4 pm
Details will be available this week! STAY TUNED!
CLEARANCE LOFT IS 50% OFF Wednesday - Saturday
CLEARANCE LOFT 50% OFF
Clearance loft is packed full of good buys and with great yarns. Books are still $5

LAINE Magazine has arrived and we have ALL 3 ISSUES in-stock! Grab them while they are here:
Laine magazine captures the ethos of knitting. More than the act of creating knit and purl stitches, knitting is a decision about the nature of time - what is worth spending time doing and what is not - and an acknowledgement that this decision is a valuable one. The editorial team at Laine cherishes natural fibres, slow living, local craftsmanship, and the beautiful, simple things in life.
Dream in Color Monthly Pop Up is HERE and its scrumptious and limited! The BFL Sock is a new yarn for Dream in Color. Perfect for socks & More.

OUR HUGE order of Anzula BURLY has arrived.
Perfect for the Open Stitch Wrap & MORE!

Rowan Books are arriving weekly.

Rowan Mag 62, Journey Man, Timeless Cocoon & Grey by Kim Hargreaves are HERE!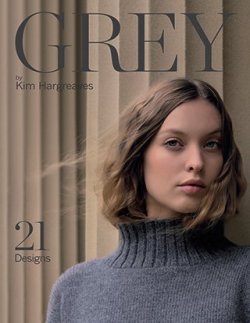 Classes & KALs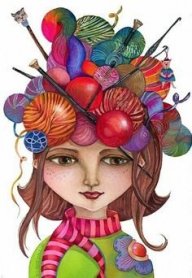 Monochrome Cowl starts 10/4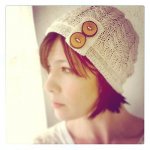 Bracken Convertible Cloche starts 10/5 5:30-7:30 pm


Ninety Degrees (crochet believe it or not?) starts 10/11 6-8 pm


Pom Pom Workshop~1 day, 3 hour class So FUN

Top Down Trapese Sweater starts Saturday, October 28

Simple top down knit with a flattering fit!



REGISTER HERE
We have 3 Knit A-Longs (KALs) continuing in October.

KALs are free and provide an opportunity to knit and socialize with others knitting the same or similar project.
Kris is knitting the new Shibui Fresco sweater and she is doing a SHIBUI KAL. Not sure what to knit?


The ICON pattern is free with the purchase of the luscious new Shibui BIRCH to knit it!
KAL starts Monday, October 9 and continues October 23, 30, November 6 & 13 - 6-8 pm
REGISTER HERE
Join Maxine and the group on Wednesdays

10/11, 10/18

for the "WHAT THE FADE"
Steven West Speckle & Pop KAL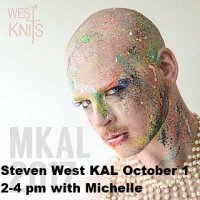 This is a great KAL and Steven has videos linked on his Ravelry page with lots of "show you how" instructions.
KAL continues (AND YOU CAN COME ANY TIME) with Michelle, Sundays 2-4 pm
Sunday, October 8 with Michelle:
KAL will meet Sundays, 2-4 through 10/29.
Clues started Friday, September 29. Steven is releasimg a section of the pattern until the final design is revealed October 20. Mystery Shawl KAL's are more fun with a group of your closest knitting buddies, so gather your friends and share yarns and colors with each other as we all embark on this fall's specklicious mystery shawl. Register HERE
---
Freebies & Resources


A oldie but a goodie from Classic Elite: Snowflake

Snowflake

was originally published in 2011) and combines knit and crochet. The flowered centered granny squares are crocheted first then stitches are picked up along the sides of the granny squares and worked in garter stitch to join. The modular construction makes for easy modifications

. Perfect in Frabjous Mad Hatter Sport.

The Makepeace Cowl - FREE until 10/7/17 Knit in worsted...lovely in Rios, Plymouth Worsted Merino Superwash, or Desire.



Pull Lou sweater, knit in worsted on larger needles creates a great fall sweater to chase the chill and larger needles make it a quick knit



Big Herringbone Cowl has always been a favorite ~ Knit in Aran weight yarn...
Consider Debbie Bliss Falklands or Artfil Aran..both scrumptious to knit and wear



Like Us






763-391-7700
11262 86th Avenue North
Maple Grove, MN 55369
Save
Save
Save
Save
Save
Save
Save
Save
Save
Save