Amazing Threads: Comfort Fade Cardi Kits, No 4 Laines Book, A Plethora of Baah LaJolla and classes galore! It's time to knit and crochet!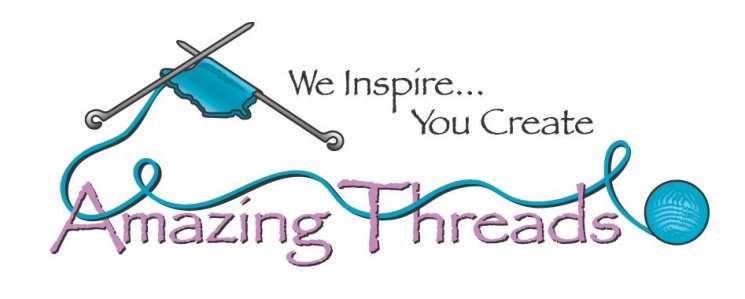 As the weather cools for fall and winter I am very happy that I have wonderful yarns at my fingertips. Check out this fabulous video of Valais Blacknose Sheep by clicking the link.....It will make you smile. You can also click on the picture of the fabulous Sheep!

https://www.facebook.com/ValaisBlacknoseSheepScotland/videos/1452061338194191/
This is my first attempt to embed a video to the newsletter.
I am off the New Jersey tomorrow to celebrate Avery's 2nd Birthday. Such fun watching these little ones grow! Look for pictures next week. I can't wait for hugs!



The store is REALLY FULL and just the way we like it this time of year!




Stop in for inspiration ...we have lots!




Baah LaJolla has been restocked and it is GLORIOUS - Lots of NEW COLORS, TOO!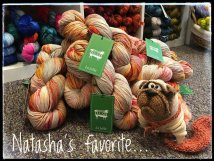 Baah LaJolla
Oh SO PRETTY!

SAMPLE PACKS of the Comfort Fade Cardi Kits by Mira in worsted weight Baah Sonoma are HERE to see and touch in the SHOP!
The Comfort Cardi is comprised of FULL skeins so there will be leftovers in each colorway.

We want you all HAPPY...so enjoy 10% off the KITS through 12:00 noon Wednesday 10/25
No. 4/Laines Making has arrived~ Love the patterns, projects and recipes..including Raina Shawl by Andrea Mowry


Thinking of knitting Raina in Shibui Birch.....

All 3 Laines Magazines are in the shop and they are great to curl up with and imagine..recipe's too!

My favorite pretty stitch marker Crystelletts, with a little glitz is back in-stock. They do not catch and can be used on your needle or on your yarn.
Choose either silver or gold!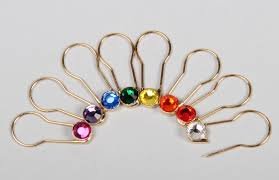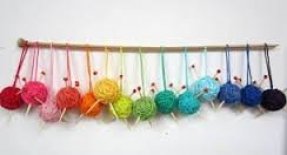 What's On or OFF Our Needles?



Ok..didn't like the neck edge on the Puddle Jumper Poncho for Avery knit in Spud & Chloe Sweater so I tinked and will get it done tonight I hope.
Every fall visit Austin asks for a "red hat"...this year's squishy hat, Elm Road is knit in Juniper Moon Fourteen...a luscious chained merino


Classes & KALs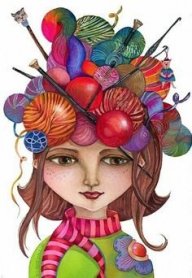 ONLY A COUPLE OF SPOTS REMAIN for this LOCAL Knitting Weekend



Upcoming Help Desk for AT Projects




October 28, November 11 & 23

10 am-12 pm

Flying Geese Cowl Starts 11/18
Learn to Crochet starts November 29
---
Freebies & Resources


Thinking Hats, Hats, Hats for the cool weather ahead!
Jason's Cashmere Hat features a simple cable design for extra warmth, firm ribbing to help keep its shape, and a thick, folded brim that can be adjusted to cover the ears on extra chilly days. Thinking Artfil Aran or Falklands Aran...


Fannie Cap in Malabrigo Caracol, Rasta or Berroco Noble! Easy & Fun


Morning Mittens

Inspired by wool mittens of yesteryear, the Morning crochet mittens may look knit, but they're actually crochet!
The simple variation on single crochet creates a beautifully classic knit-like texture, while the 100% wool yarn means your mittens are also naturally water resistant.
By holding two strands of yarn together, these mittens make for super speedy handmade gifts. Personalize with buttons, leather or even dye! Clear and thorough photo tutorial included.

Like Us






763-391-7700
11262 86th Avenue North
Maple Grove, MN 55369
Save
Save
Save
Save
Save
Save
Save