Season's Greetings to ALL~

YES..its here whether we are ready or not.
Holiday Countdown is Happening
Hanukkah is only 14 days away!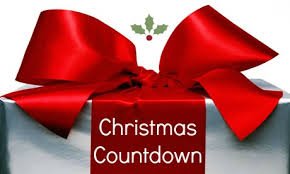 ONLY 26 Days Until Christmas!

Join us Sunday, December 3 for our Holiday Gift Giving Idea Event
12 -4 PM


Wander the shop to itemize your holiday gift list to give to all you Love..so they know what YOU LOVE~!

Grab some quick to knit projects to finish quickly. Sign up for an upcoming WIPs (works in progress) & GET IT DONE!

See class options below


We will have treats! Plus you can win door prizes just for stopping in!~



Our very own Amazing Threads dogs showed up this week! And the new puppies need names. So hop on over to our Instagram and read all about it tomorrow!~

They are relatives of Angel's Boris & Natasha!


A very large box of Backyard Fiberworks Prairie arrived!
We have been impatiently waiting for some to start arriving! Luscious! Single Ply!

Zoe Hat & Boot Toppers Knit String 100% Cashmere

Malabrigo Rios has been restocked!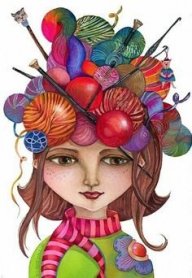 Classes & KALs


Wanda & Kate have added WIPs (works in progress)/Holiday Knitting Nights
in November & December!
THURSDAYS, November 30 & December 14 & 21: 6-8 pm with Kate

Sunday, December 3: 12-4 pm
Lot of Options..Stop in to pick up Yarn & Pattern

REGISTER HERE

Saturday, December 9, 10 am-12 pm
Lots of new classes start in January~ Check HERE!~
We have added more Learn to Knits TODAY...Plus Knitting 101 that is 12 sessions long and you learn ALL the basics..We have lots on tap for our community of knitters and crocheters!
---
Freebies & Resources
Cable Knit Ear Warmer - perfect in Sequoia, Rasta, or Caracol
So quick to knit
Aranka..so wonderful in our Amazing DK..1 skein and a most luxurious knit and gift free until 1/1/18
or Tied Knots..also wonderful in Amazing DK...
Rivited..free until December 1 ~
I think my head is cold this week!

Like Us





763-391-7700
11262 86th Avenue North
Maple Grove, MN 55369