Skip Navigation
Website Accessibility
Amazing Threads Its a new year and its time to take care of YOU!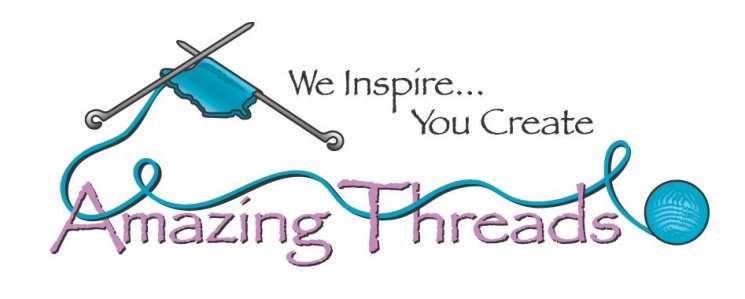 It's a new year and its time to knit for YOU! What will that be?


It will be Amazing..its time to be a bit selfish!


When I say "selfish knitting" I mean knit for yourself! Our knitting community are generous with their time and talents. I think knitting for yourself is a great example of taking care of YOU. You are KNITWORTHY!
A new hat, scarf, or pair of mittens? Want to learn skills to make you a great knitter? Or are you ready to knit your first sweater?
Classes are one place to start and we have many starting in January!

Or book a 1:1 with one of our fabulous teaching staff to finish something or start new!
And, all of us at Amazing Threads love helping you find your next project~
Angel and I are off to Vogue Knitting Live in New York City next week! We will have some exclusives for our shoppers in NYC and at home and are very excited to do this event!

So if we seem a little crazy this week you know why!

The holidays are over..so we are trying to put the shop back together~

I put a few pics of my babies at the bottom of this email~

We got in more skeins of Sequoia and more Pompoms for that perfect keep you warm hat~


Artfil Aran & Solo have been restocked & Angel finished at least one of her Flying Solo Cowls ~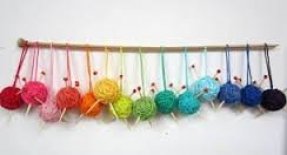 What's On or OFF Our Needles?

Angel's First Flying Solo is off the needles & on her neck!
And she finished some fabulous baby sweaters & hats, too!



Classes & KALs
January is the perfect time to take classes and learn something new!
Check out the classes starting in January. Check HERE!~
For those who have learned to knit and purl but realize there is so much more to master. Knitting 101 is a 12 session course that will cover the basic ins and outs of the art of knitting. Classes include instruction in everything from yarn and fiber to blocking your finished project. Each week is a new topic and you will have time to KNIT TOO~
Twelve 2-hour sessions for $100 $4.1 dollars per hour It's a deal!
Crocodile Socks -
Want to learn to knit a pair of socks join Wanda starting Jan 11, 2018 Work these socks in top-down or toe-up!
Want a weekend class that feels like a staycation? Join Kate to Knit Veronika..Its a great and quick knit. The sweater has no shaping so FIT is not a problem!
---
Freebies & Resources
Easy Fingerless Mitts are perfect for a skein of worsted weight yarn ~ great beginner project with double pointed needles or with 9" or 12" circulars.

Take a New Turn are perfect mitts to crochet!
Trenches a perfect beginner cowl that looks good on men and women!
Scrumptious in Amazing Threads Luxury DK

Stash Baskets are quick to crochet


Spent the Xmas in NJ and New Years in Maple Grove
Our grandchildren are growing up and are so much fun
Enjoys these pics as much as I enjoy them!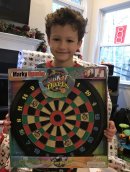 Like Us






763-391-7700
11262 86th Avenue North
Maple Grove, MN 55369
Save
Save
Save
Save
Save