New yarn, kits and colors from Baah! Pictures to come!
Cute new kits for kids hats!
New pom poms!
I ordered some great things! Watch the blast, Facebook & Instagram for all to arrive!


REGISTRATION LOTTERY for Andrea Mowry will open later this week. We will be doing a lottery.
There will be a 4 hour window to register for the lottery online ONLY for the 2 classses ~ Beginning Brioche on Saturday and Advanced Brioche on Sunday. You will be able to register for the Friday Meet and Great starting Friday as well.
Lottery signups for the class will open on Friday, February 2 from 9 am to 1 pm CST. To enter the lottery drawing, you must "purchase" a spot by adding this item to your cart. PLEASE include your phone number in the specified field–this is the ONLY way we will contact you for payment if your name is drawn. (You will not be charged for the class until we have confirmed that you have secured a spot.) We will use a random number generator to assign each customer a number and chose our winners. There are 15 available tickets for each class. The Meet and Greet on Friday Night is open for registration on Friday as well. When we announce our winners, we will call each winner to notify you that you've won a spot in the class. You will have exactly 24 hours to call the shop to pay for your class. If we haven't heard from you in 24 hours, you will lose your spot and we will randomly draw the next person from the lottery.

Our Rowan Cashmere Tweed has been restocked so we can now showcase Michelle's newest design "Wander in the Park" ~ I have lusted over this yarn and the pattern! What a beautiful design..


A lovely cashmere cowl that can be knit longer into a poncho.


Kris knit her Heartful Cowl in
as well!

The Knitted Wit HerStory Sock Club was born out of a desire to learn more about women who have made a difference, the unsung heroines. In 2018 we're going international with a specific focus on women in STEM. January honors Marie Curie with the eye-popping colorway, Radioactive Rainbow. A tireless researcher and advocate, Marie Curie won TWO Nobel Peace prizes. We won't even pretend to understand all that she did or the contributions we are still benefiting from, but our love letter this month attempts to distill the amazeballsness that was this woman into a page and a half!
Frabjous Mad Hatter Restocked...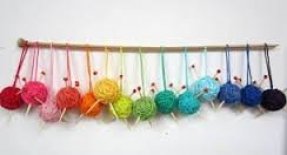 What's On or OFF Our Needles?



Maxine finished her What the Fade!
My staff gave me these lovely mittens for my birthday! LOVE my staff, LOVE my mittens ~ Fiddlehead Mittens lined in Finito

Angel finished her double stuff mittens
Knit in Green Mountain Spinnery Alpaca Elegance

Angel also knit a lovely Charlize hat in Cardiff Cashmere & topped it with a lovely Pom pom


Classes & KALs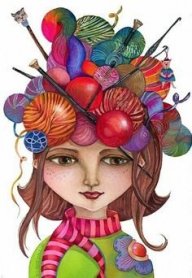 Join Sabrina for the lovely Kafa Kerchief! This gorgeous project is made with two colors and begins at the narrow tip. It grows into an asymmetrical richly-textured accent piece which is easy to make as small or large as you wish.

Learn to Crochet Starts

February 7: 6-8 pm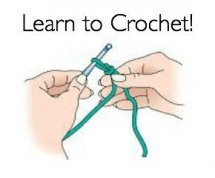 REGISTER FOR CLASSES HERE!
---
Freebies & Resources


Basic Boomerang Shawl - free through 1/31

Bubble Scrubbie free on her blog @ blog https://www.craftingfriendsdesigns.com/bloggingfun/free-bubble-scrubbie-crochet-pattern

Easy Peasy Crochet Project Bag
Kingswood Cowl
for that skein of fingering you grabbed cause it was so pretty!


Like Us






763-391-7700
11262 86th Avenue North
Maple Grove, MN 55369