Amazing Threads Andrea Mowry Registrations Lottery & Meet & Greet Opens @ 9 am Friday~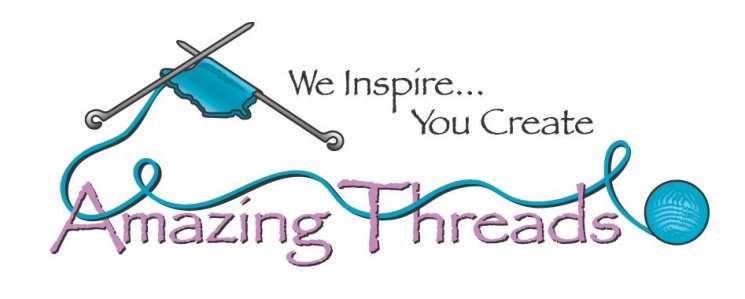 REGISTRATION LOTTERY for Andrea Mowry will open Friday, February 2 @ 9 AM. We will be doing a lottery.
There will be a 4 hour window to register for the lottery online ONLY for the 2 classes ~ Beginning Brioche on Saturday and Advanced Brioche on Sunday. Both classes will be held from 10 am - 2 pm. Each class is $125.

You will be able to register for the Friday Meet and Greet starting Friday as well. Meet & Greet is limited to 30 people and includes great refreshments. Andrea will bring all her designs to try and we will have her patterns as well.

Friday Meet & Greet is limited to 35 people and it will be open for direct registration tomorrow morning at 9 am. Meet & Greet is $25
Lottery signups for the class will open on Friday, February 2 from 9 am to 1 pm CST. To enter the lottery drawing, you must "purchase" a spot by adding this item to your cart. PLEASE include your phone number in the specified field–this is the ONLY way we will contact you for payment if your name is drawn. (You will not be charged for the class until we have confirmed that you have secured a spot.) We will use a random number generator to assign each customer a number and chose our winners. There are 15 available tickets for each class. The Meet and Greet on Friday Night is open for registration on Friday as well. When we announce our winners, we will call each winner to notify you that you've won a spot in the class. You will have exactly 24 hours to call the shop to pay for your class. If we haven't heard from you in 24 hours, you will lose your spot and we will randomly draw the next person from the lottery.




Like Us






763-391-7700
11262 86th Avenue North
Maple Grove, MN 55369
Save
Save
Save
Save
Save