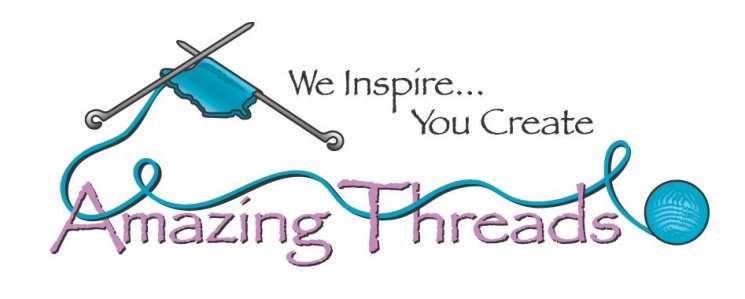 Its time to CLEAR THE DECKS of yarns that we will no longer carry or yarns with too few colors, and to discontinued yarns.

We have loaded the CLEARANCE LOFT
THERE IS A LOT OF YARN THAT MUST FIND A NEW HOME!
OUR LOSS IS YOUR GAIN!

Lovely silks, cottons, wool and blends are loaded into the LOFT!
Kelbourne Woolens Arranmore, Berroco Yarns , Mist Alpaca, Hand Dyed Yarns, Tahki kits and Yarn, Araquipa, Mulberry Silk, Hat & Cowl Kits and more! Some Cottons & Silks, too

Sale yarn is FINAL SALE * Prices apply to in-stock merchandise only, Discount cannot be combined with any other offers or coupons
Some very big events coming in March & April!


Mark your calendars NOW! so you don't miss a thing.
March 2, 3,& 4 Andrea Mowry will be in the shop teaching and sharing her fabulous eye for color and style plus bricoche in a big way!
April 5-8 is the 12th Annual Minnesota Yarn Shop Hop


We are giving away 4 $250 gift cards to our grand prize winners, plus Individual Shop Gift Cards and door prizes. TOO


AND we will be collecting CASH donations via an EZ Pass starting mid March
ALL Cash Donations via Amazing Threads will support CROSS food shelf
Friday April 27, Sally Melville will teach Measure It, Draft It, Knit It at Amazing Threads.
Sally limits this class to 12 students as it is a comprehensive sweater workshop
Using a comfy sweater or shirt, students will create and begin to knit their perfect sweater! DETAILS AND REGISTRATION HERE!

New classes have been added through May and into June with a few more to come. Class descriptions and registration can be found HERE! We will get a paper schedule update when all have been added. I have highlighted a few in the classes section of this email blast!


Sassy Violet is here in Amazing DK and Mad Hatter Sport


New Olympic Hat Options....you can literally knit this hat in a night!

We have natural and marled options

Baah Sequoia is quite lovely to knit!
Crochet Version is CUTE TOO!
New and bright yarn from Stitch Together Studio~ Our first batch



Millefiori Light from Berroco has landed

Classes & KALs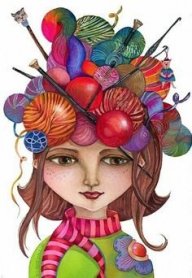 Class Starts 2/24 with Mary Jane
Flyway Twist Shawl starts 3/8 with Megan:
T

Learn to Crochet starts 3/17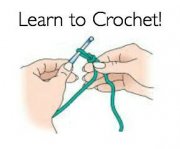 Learn to Knit starts 3/18