Skip Navigation
Website Accessibility
Amazing Threads - 31 Things to Remove to make you happier; We know that knitting and crochet makes us HAPPY TOO!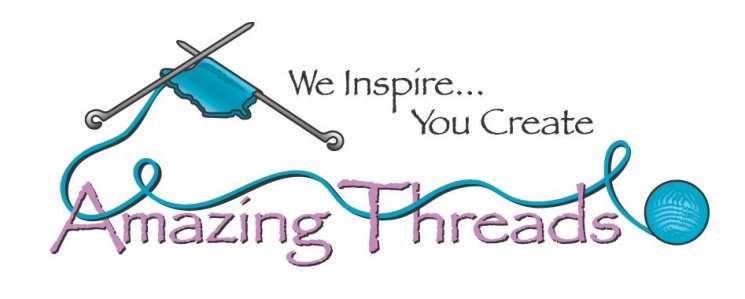 Saw this Headline Removing 31 things from you life will make you happier and more successful" and it HIT ME that I needed to share this with YOU who read my blast every week. I stress a lot over stuff I should not, especially with all we have had going at the shop these past 6 months. So take a read and if it hits home...think about what you can do to be happier while you are knitting of course!

""Life is too short" is so cliché, but also so true. Not to sound morbid, but our days are limited and we never know when our time will be up. We tend to think we're invincible, especially when we're young and don't often live to the fullest because we don't think of the bigger picture. We let ourselves get caught up in such trivial things that seem silly when we look back, or we don't take care of ourselves until our bodies give us a clear and scary sign to. Mindfulness is one way to practice living in the present, and all it really takes is to step back every once in a while to reflect on your choices. You only live once, after all, so why not make this a life without any regrets? See 35 things you'll regret doing down the line and consider changing a few things for yourself." by Nicole Yi
Holding grudges.

Not going to the dentist regularly.

Losing touch with friends.

Stressing yourself out so much.

Letting fear stop you from trying something.

Not traveling enough.

Burning bridges.

Keeping toxic people in your life.

Being overly strict with your diet.

Hating yourself.

Not being there when someone needed you most.

Treating your parents poorly.

Worrying about money so much.

Letting the little things get to you.

Living life based on what someone else wants.

Staying angry at someone.

Not saying "I love you."

Ignoring your body.

Overworking yourself.

Not spending enough time with family.

Listening to haters.

Not taking a much needed vacation.

Having enemies.

Treating someone badly.

Worrying so much about what others think.

Not going for that dream job.

Not taking care of your physical and mental health.

Being close-minded.

Doing the bare minimum.

Being afraid to take more risks.

Not enjoying life more.

Being selfish.

Closing people off.

Not giving back.

Letting someone other than yourself be in charge of your happiness.
So grab your knit or crochet project and be mindful of taking care of YOU!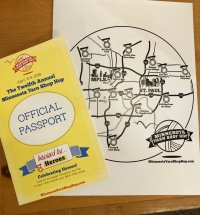 EZ Passes On-Sale NOW

Claudia Desire that wonderful squishy worsted weight yarn is restocked in sweater quantities.

New Colorful Fox Pom Poms (and very reasonable) and VERY CUTE hat kits in Weepaca

New colors in Baah LaJolla and New York are on the shelf including March 2018 limited edition

Hug Me Blanket Kits are adorable and flying off the shelf. More on order, too. The animal is all made, you just knit the blanket!



New Big Bag Wool Dollop Hat & Anita Mitt Kits

Interweave Knit.Wear is in HERE!


All Plymouth Knitting Bags 30% OFF March 20-25, 2018

Classes & KALs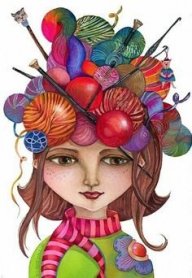 Our Next Learn to Knit starts Saturday, April 7, 12-2 pm with Mary Jane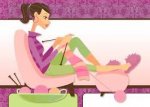 Frostbright Wrap begins April 11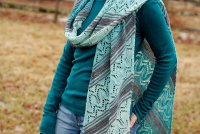 Only 2 spots left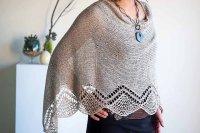 Chic Poncho begins April 12 The beautiful Sample is on display at the shop. Perfect for every season!


The Easy One starts Maxine on Thursday, April 12 - 5 week class with great instructor
3 Color Cashmere Cowl starts May 18 with Maxine
CHECK OUT ALL OF THE CLASSES HERE
---
Freebies & Resources
Centre Island Shawl..free til 3/24
Lovely in Frabjous Mad Hatter Sport

Zabel Hat..free until 3/26 perfect in Amazing DK


Kike is a quick baby knit in garter stitch and top down means minimal finishing.


Lovely in Plymouth Worsted Merino Superwash


Fauxball Fight Cabled Hat ~ goes great with new pom poms!

Eternal Spring Infinity Scarf (crochet) in Worsted

Like Us






763-391-7700
11262 86th Avenue North
Maple Grove, MN 55369
Save
Save
Save
Save
Save