Amazing Threads WE Are ready for SHOP HOP? Free Goodies, Fun & Great Patterns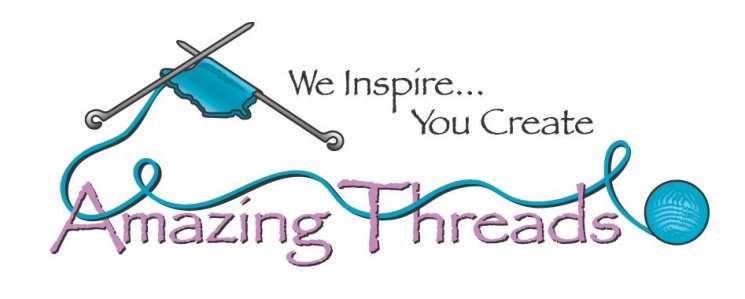 It will be a chilly start for Shop Hop this week but the snow should be gone!
ARE YOU READY FOR THE SHOP HOP?
SO, Let the FUN BEGIN! We will reveal yarn and pattern(s) on Thursday @ 10 AM on Ravelry, Instagram and Facebook ~

The Shop Hop is the PERFECT time to wear your KNITWEAR! Share it on Instagram and wear it to the shop during the SHOP HOP and pick up a FREE Notions BAG!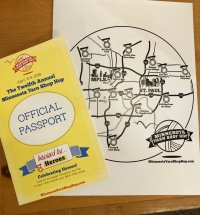 Grab you EZ Pass BEFORE the HOP starts to save YOU TIME~


It's Called THE EZ PASS for a reason! CROSS donations are matched and they need donations to buy in bulk!
ALL EZ PASS Tax Deductible Donations @ Amazing Threads go
Shop Hop Hours
Thursday: 10 am - 8 pm
Friday: 10 am - 6 pm
Saturday: 10 am - 5 pm
Sunday: 12 - 5 pm

We are STOCKED with ADDI FlexiFlips -
All Sizes..including 2's & 6's


Loving the new Pima Rino which is the marriage of the finest Peruvian pima cotton and fine merino wool. This 4-season yarn is destined to become a basic for everything from luscious accessories to exceptional sweaters.

New Tika Bags are here just in time for Spring & Shop Hop
in 2 new patterns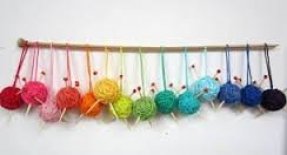 What's On or OFF Our Needles?



Kate is progressing at record pace on Symmetry in Motion
in
Anzula Squishy


I have made it through Section 1 on Steven West's Clockwork in Brioche



Classes & KALs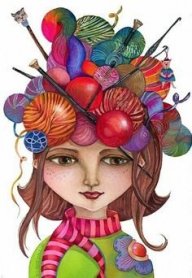 Our Next Learn to Knit starts Saturday, April 7, 12-2 pm with Mary Jane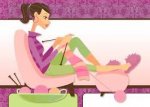 Just a couple of spots left
Frostbright Wrap begins April 11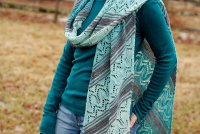 Only 2 spots left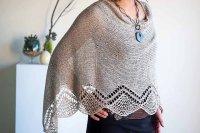 Chic Poncho begins April 12 The beautiful Sample is on display at the shop. Perfect for every season!

The Easy One starts with Maxine on Thursday, April 12 - 5 week class to complete this GO-TO sweater!

Local Knitting Retreat April 13, 14, & 15 with Kate~Knit this lovely Trifasic Cowl with a bit of Brioche in only 2 skeins of Chunky Superwash Merino!


Spend the weekend with Kate: Learn to knit two color brioche in the round with Kate the weekend of April 13, 14 & 15. This is a free pattern using two colors of bulky/chunky yarn. A big, squoooshy, cowl that has 3 distinct parts: ribbing, 2-color brioche and a lace ending.

3 Color Cashmere Cowl starts May 18 with Maxine
NEW Learn to Crochet starts April 22

CHECK OUT ALL OF THE CLASSES HERE
---
Freebies & Resources


All of our past 2 years of Shop Hop Patterns are free until 4/5/18
Grab your copy
Flashdance Cowl
Flashdance Shawl
Kits for Shawl & Cowl Available HERE!
Imagine Shawl

Altitude..quite beautiful



Happy Spring to ALL even with this snow! My grandchildren are growing and all are so sweet so I thought I would share!



Like Us






763-391-7700
11262 86th Avenue North
Maple Grove, MN 55369
Save
Save
Save
Save
Save