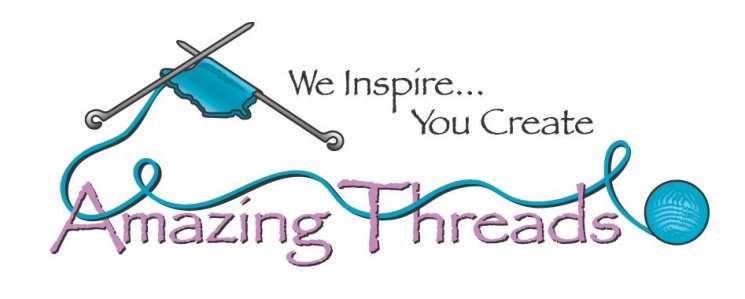 Its been a fabulous week at the shop. We met many new knitters and crocheters and caught up with customers we may see only a couple times per year. The shop was full of people, energy and FUN! Pictures tell the story!
THANKS FOR HOPPING, DONATING & SHOPPING
Our customers donated $3790.00 to CROSS

We had 3 patterns & 3 yarns for the shop hop event: 2 knit and 1 crochet. All are now up on Ravelry FREE through Saturday AND
we ordered enough yarn so that anyone HOPPING on Sunday were still able to grab a skein or 2!
Visit the patterns on Ravelry and LIKE our patterns and put one or 2 in your library! We have YARN for YOU as well!
Mira @ Baah Yarns created Girls Want to Have Fun colorway in La Jolla and DESIGNED our shrug "Girls Want to Have Fun"
Brew City created our Heart Girls Colorway in the Champagne base
for Michelle Como's design "Heroes Ponchetta"
Frabjous Fibers Created True Colors
in Mary Ann for Multiple Choice
designed by Sabrina Saunders
Michelle frequently designs for the shop, teaches, and hosts KALs...This multi talented woman owns Vision Interiors and she is holding a warehouse SALE this weekend!
Details BELOW!


Knit Kits are finally restocked~
Black & Teal

NEW Malabrigo Books 13 & 14 are in stock!

Malabrigo Book 13 - Shawl Road is an exciting collection of shawls created in all of your favorite Malabrigo yarns! 14 patterns challenge you to work with new yarns and try new techniques as you take the road less traveled. Whether you're looking for something warm to chase away a winter chill or light and elegant to compliment your summer dress this is a great book. bound to please in this collection.
Malabrigo Book 14 - Mechita & Sock offers you 15 patterns specifically designed for both their Mechita and Sock yarns, which allows you to personalize your project in a multitude of ways. Choose gorgeous accessories or a stunning pullover or cardigan.
New prints in our favorite TiKa Bags are in!
Come in for A KAL 1-4 pm on Saturday, April 21 to celebrate your LOCAL Yarn Shop.
Model your Knitwear and enter a drawing for a $25 gift card.


OUR LYS Exclusive from Mira @ Baah Yarns: LOVE YOUR STORE
3 hand crafted stitch markers, pattern by Cally Monster & Baah La Jolla in
Love Your Store (LYS) colorway!



PLAN TO VISIT US FOR LYS DAY

: FREE KAL & MORE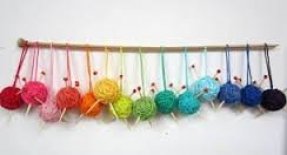 What's On or OFF Our Needles?
Suzanne's working on this cute baby sweater Machen in Plymouth Pima Rino.

Megan is cruising on
Bonfire Cowl for class

Angel is brioching again....
Nascha Poncho by Andrea ~ go figure..she is hooked on Brioche...



Classes & KALs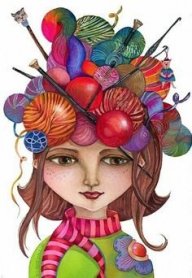 Frostbright Wrap begins April 11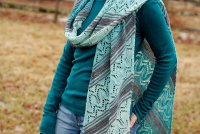 Only 2 spots left
The Easy One starts with Maxine on Thursday, April 12 - 5 week class to complete this GO-TO sweater in fingering or chunky yarn.

Local Knitting Retreat April 13, 14, & 15 with Kate~Knit this lovely Trifasic Cowl with a bit of Brioche in only 2 skeins of Chunky Superwash Merino!

You can finish this this weekend and its sooo FUN

.

.2 hours Friday, 5 hours Saturday and 4 on Sunday! WOW



NEW Learn to Crochet starts April 22