Amazing Threads Celebrates LYS Day, YarnOver Market,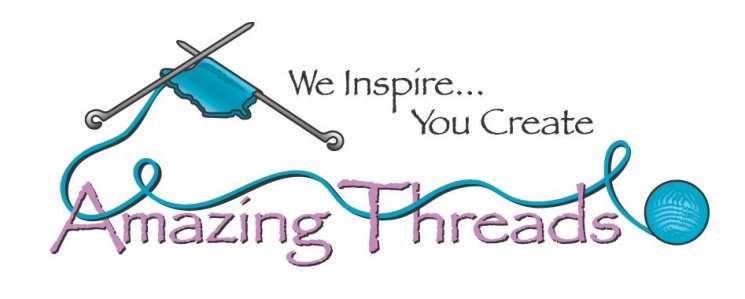 We had a wonderful LYS Day
Thanks to Mira @ Baah Yarns & Cally Monster for our LOVE YOUR SHOP Shawl Kit
Grab yours TODAY cause when they are gone they are gone!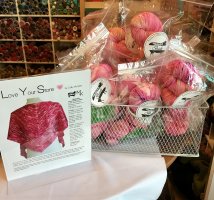 Kit includes pattern, yarn and limited edition stitch markers

Thanks to Carol Sunday for the FREE Windfeather Shawl.
We had some technical difficulties so if you got yarn on Saturday or Sunday stop in so we can give you your pattern.
Thanks to June Cashmere & Plymouth Yarns for the free patterns as well.
Visit us at the Minneapolis Marriott Northwest
Saturday, April 28, 2018 ~ 8 am - 5 pm
Sponsored by the Minnesota Knitters Guild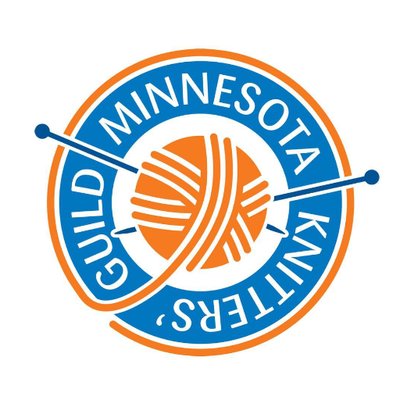 Joji Fading Point kits are here in Baah New York ~ 3 colorways or we can help you select your favorite options in your favorite base!
Grape
Blues
Pinks
All 3 are splendid ~
Join Kate for a FREE KAL on Fading Point Saturdays, May 5, 12, 26 & June 9: 10 am-12 pm
KALs are FREE but yarn must come from Amazing Threads

Canoe & Bucket Bags from 65 South are here! Love them all~




Lovely New Latvian Knits
Classes & KALs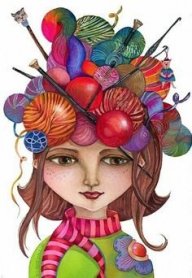 The New Class Schedule for the spring & Summer is on-line here!
Printed Schedule available at the shop.

We ADD CLASSES all the time that may not have made this printed version. I always highlight classes in the blast as well!

HELP DESK Saturday, April 28: 10 am-12 pm
FREE

Crochet A-LONG (CAL) with Sabrina for the Shop Hop Crochet Project-Multiple Choice

Saturday, April 28: 2:30-4:30 pm

WE have had requests for another Next Project Knitting Class ~

PICK YOUR OWN PROJECT

! Mary Jane has added this 4 session class starting April 26 and continuing May 3, 10 & 24; 5:30 -7:30 PM
Bonfire Cowl starts Thursday, May 3: 6-8 pm Learn increases and decreases in Brioche
Our NEXT Learn to Knit starts Wednesday, May 16: 5:30 - 7:30 pm
Tulip Cardi begins Saturday May 19: 10 am-12 pm An easy knit for SPRING & SUMMER


Drifter Shawl begins May 19: 10 am - 12 pm A great wrap!
CHECK OUT ALL OF THE CLASSES HERE
---
Freebies & Resources
Paw Print Scarf..quite lovely only a skein of luscious fingering from your stash!

Mother's Day Wash Cloths from Purl Soho..
Angel is busily crocheting (green& white are hers)!




Twist My Stripes is lovely in a skein or two of fingering!


Rosabel Cardigan..so sweet

Like Us






763-391-7700
11262 86th Avenue North
Maple Grove, MN 55369
Save
Save
Save
Save
Save