Amazing Threads: New Baah LaJolla, Brew City Champagne, Prism Kits, & More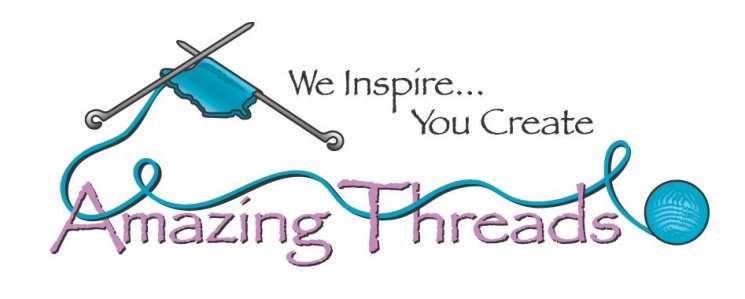 Angel & I are off to market next Wednesday. While we have met with many of our vendors, we always find lots of new and wonderful stuff! Its so exciting to see samples and yarn that you can touch and try on..Because that works for us when we buy for the store it is one of the reasons we create samples for almost every yarn in the shop. And swatch the yarn before we buy most times as well. Lots of knitting and swatching is done each evening at market, too!

We have some surprises arriving this month so keep a look out for some lovely new hand dyes and base yarns. Who says there are only new yarns each spring and fall??

New Baah Lajolla Colors are HERE & their GORGEOUS!


Prism Yarns Starfish Scrunch Cowl Kit in Symphony
Prism Yarns Triple Treat Wraps/Scarves Kit in Petite Madison, Radiant Petite Madison & Shimmerati: There is a hint of sparkle
New stock & colors in Brew City Yarns Champagne arrived

Lots of new colors!
And our Shop Hop 2018 Limited Edition is in TOO!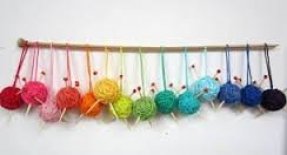 What's On or OFF Our Needles?

Angel finished "In the Light" in 3 skeins Baah LaJolla!


Working on NEW ROWAN Yarn sample!
Classes & KALs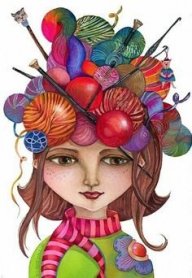 Have a project to finish or want to start something new? Join Meg June 21, 2018 6-8 pm for WIPs ~ A 2 hour class $10
Learn to Knit your NEXT PROJECT - 4 SESSIONS begins June 27: 5:30-7:30 pm
Local Retreat: Mielie Vest with Megan
Saturday, July 14 & Sunday, July 15

Tri Shawlette KAL begins with Mary Jane starts Saturday, July 14: 10 am-12 pm

MJ is knitting it in one of the new Feather & Fade Kits from Artfil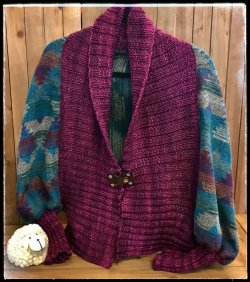 Join Wanda for a weekend retreat @ Amazing Threads to
create the Panama Wrap using a 1/2 yard of fabric and yarn ~ So Fun
August 17, 18 & 19, 2018


The Shift Cowl by Andrea Mowry starts Saturday, August 29: 10 am-12 pm with MJ


CHECK OUT ALL OF THE CLASSES HERE
---
Freebies & Resources


Jersey de bebe Lucia..so cute in Debbie Bliss Baby Cashmerino

Chevron Rib Tank
Crochet 6-day Kid Blanket


Topaz Poncho Crochet



Like Us






763-391-7700
11262 86th Avenue North
Maple Grove, MN 55369
Save
Save
Save
Save
Save