Amazing Threads Holiday Update, Casapinnka KAL, Free Patterns & More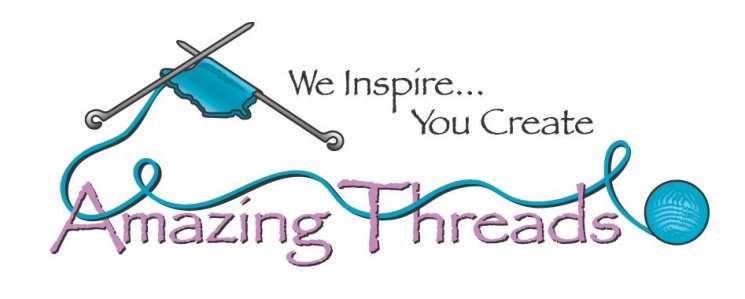 Mira the ever so creative hand dyer of Baah yarns met with Casapinka at market to create three beautiful options for the new
Crown Wools KAL:
PRE-ORDER by calling the shop-



Mira has designed 3 lovely options for Crown Wools project. Kits should be available in the next week:


Rhythm Series
Hot Tropics
Summer Vibrance
Two clues per week for 6 weeks. Join us for a 6 week FREE KAL on Sundays starting July 22: 2-4 pm Register HERE

New Atenti BAGS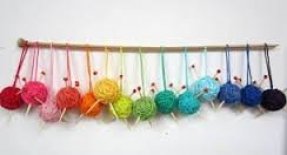 What's On or OFF Our Needles?



I got permission to knit Monday so I am finishing my daisy stitch on my Panama Wrap fabric to pick up and knit the collar and more!

Still need to take it easy..but thank goodness my needles are in my hands.



Classes & KALs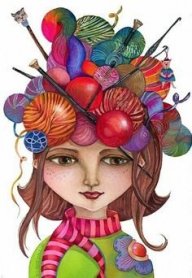 LEARN to KNIT starts Tuesday July 10: 5:30-7:30
Only 2 spots left
ONLY 4 spots open!
Free KAL..Please sign up so we know to expect YOU!
New Sessio ADDED

:

Learn to Brioche: Harlow Hat

~ Just released by Andrea Mowry:

First class full, 2nd Class Begins Thursday, September 13: 5:30-7:30 pm



Tegna starts August 11
with Maxine
Shift Cowl starts 8/29/18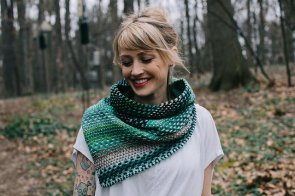 ---
Freebies & Resources
Tidal Shawl Lovely in Mad Hatter Sport.a solid paired with a variegated
Free Range Kimono (crochet and great)



Light From Within only needs 200 yards fingering..I know you have a special skein somewhere


Like Us






763-391-7700
11262 86th Avenue North
Maple Grove, MN 55369
Save
Save
Save
Save
Save