Amazing Threads December Happenings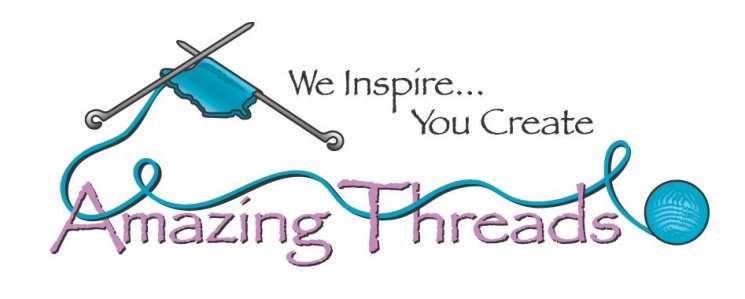 I LOVE THE HOLIDAYS.

.the hustle, the bustle, the look on my grandchildren's faces, the parties, my staff and the smile on most people's faces. Friday night I cooked an annual holiday dinner for all of the crew at AT.
We ate, laughed, exchanged cookies and presents. It was SO MUCH FUN~
I am thankful for each and every one of my staff. They are wonderful. Every one of them shares their time and talents at the shop and they love doing it.
I am so THANKFUL and Blessed.
Take time during the holiday season and beyond to let people know how much you care!

Give gift ideas to your loved ones SO you get what you want!
We do GIFT CARDS, TOO
Ball winder and swift
Magnetic and Jul shawl pins that make your shawls stay in place



Fix It Tool
The Knit Kit




A great new sample knit with a Frabjous color pack is quick and easy to knit ~

Churchmouse Yarns Flora Cap

Which combo fits you??

WE have LOTS of NEW Pompoms
Only a FEW skeins of Baah LaJolla O Christmas Tree are LEFT...
Angel and staff transformed the shop on Sunday with lots of Holiday Gift Ideas!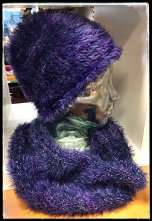 Manager's Specials:

30% OFF Flashdance Kits, Sun Valley Fiber Kits & Heidi & Lana Kits


& Sun Valley Fiber Kits ALL 30% OFF




And MANY MORE Color Options


Knit in Ella Rae Merino Fingering


Classes & KALs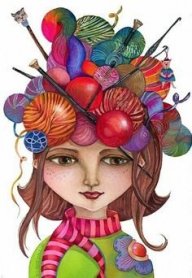 KAL continues next Sunday 12-2 pm
Knitmas WIPs with Wanda: December 6, 13 & 20 5-7 pm
Classes ADDED
Saturdays, December 8, 15, & 29 ~ 10 am - 12 pm


---
Freebies & Resources
Winter Opulence Round Hot Pad
Gold Shawl..scrumptious in Amazing DK

Braided Cable Beanie..in worsted
Monta Pipo..uses many strands of fingering or a bulky


Like Us






763-391-7700
11262 86th Avenue North
Maple Grove, MN 55369
Save
Save
Save
Save
Save