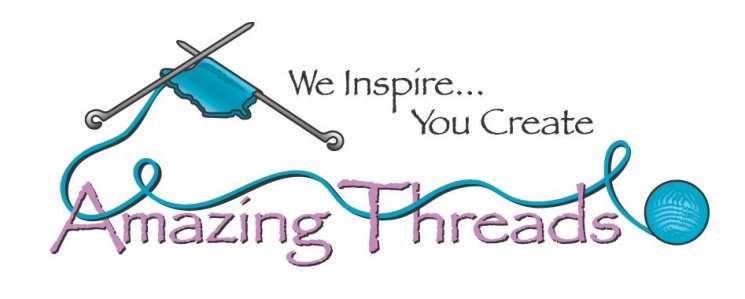 I finally have my knitting jojo back. I had surgery on my thumb last May and it was successful. BUT my wrist has deteriorated. Gosh darn it I need my hands to knit, work and play. PLUS pick up those sweet grandbabies of mine. I am a process knitter. I love the way I relax with the rhythm of the needles. It truly soothes my soul.
So, what am I knitting? I was knitting away on Plathe
in Shibui Echo & Cima..and then we received Artfil Sweater. I am obsessed with the new Artfil Sweater yarn and am knitting Big Love by Ankestrick. Unique construction and a simple textured pattern that is easy to knit.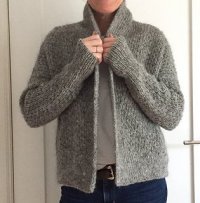 While I love shawls but I REALLY wear lots of capelets cause they keep me warm and stay put. Angel made me the Simple Pleasures Poncho
for Xmas and it is so wonderful in Embrace 100% Yak.(no pilling and so soft). It is time for a sweater or 2...especially with our weather in January and now continuing in February. There is no warm weather trip scheduled for me this winter..So I think I will turn on my gas fireplace and knit to stay out of the MN winter~
There are a few spots left for Cocoa & Cashmere THIS FRIDAY 5-8:30 pm
Pre-Registration required

Baah LaJolla Limited Edition February 2019 is in the shop and its gorgeous!
Shawl may be call Midtown Magic..will keep you posted


Artfil Nightshift Kits are now in stock at the shop!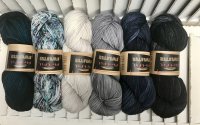 Yummy NEW Fairy Floss from Knitted Wit..is the perfect hand dyed blend of Mohair & Silk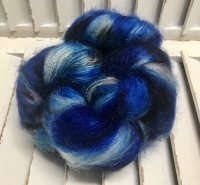 Interweave Knits Spring 2 019: 16 Art-Inspired Designs

LOVE the tutorial on short rows in this edition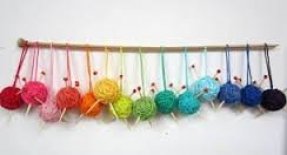 What's On or OFF Our Needles?


In the Loop
is off Michelle's needles and in the shop! A FREE pattern for our lovely Rowan Alpaca Classic. New patterns for Alpaca Classic from Quail Studios. I LOVE the poncho and garter stitch sweater~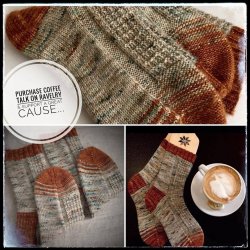 Buy Coffee Talk on Ravelry and knit for a cause!
Classes & KALs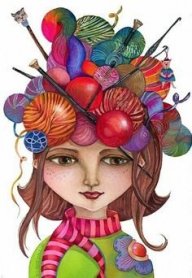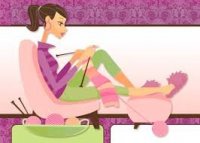 Learn to Knit ~
We added 2 new Learn to Knit Classes starting March 4 & March 6

Learn to Knit your Next Project with MJ starts February 23.
This is a next step class for beginning knitters..YOU CHOSE THE PROJECT
A Girls Best Friend starts 2/21 with Maxine
This is a fabulous shawl to knit and wear. so cute with the poms on the bottom.
February 16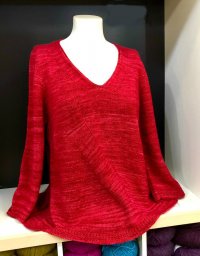 Seasonal Sweater Symmetry in Motion starts with MJ in April 6

REGISTER HERE
---
Freebies & Resources
Red Bud Bloom FREE for 24 hours on Ravelry
Garter Edge Baby Blanket lovely in Artful DK

Sephine is free on her blog
You are Loved Baby Hats
Holy Head Bands
Brainless Beanie is a quick knit to ward off our winter

You are Loved Swancho in worsted

Like Us






763-391-7700
11262 86th Avenue North
Maple Grove, MN 55369