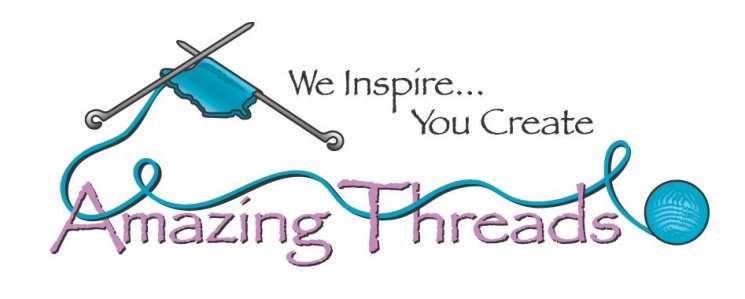 I hear often from our customers that they don't knit sweaters because they don't seem to fit~Why is that? Knitting a sweater to fit is NOT hard and YOU can knit to fit!


A couple of answers: 1. We see ourselves as larger than we are. Yep we do! So you need someone to measure your bust or chest size (not bra).


Any of our staff can measure for you @ the shop.
2. We don't look at the garments we wear all the time and love. Measure a sweater that fits you and you love it to get a better understanding of the sizes the sweater needs to be and then you can compare it to the sweater pattern schematic.
Any of our staff can help you measure~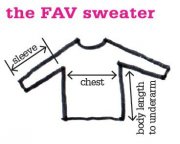 3. We don't check the measurements on the schematic. Yes most sweater patterns should have a schematic. It's important to know how much EASE is built into the pattern. Do you want a lot of ease or a closer fit?
Any of our staff can help you determine ease and help you with fit!
4. Every yarn performs differently when knit AND we all knit differently. Yes it is ok to substitute yarns IF you know how they will perform. For example, a sweater knit in stockinette stitch in a yarn with a high cashmere count will pill and may stretch. Bamboo and Tencel fibers stretch and don't retain shape if you put them in the dryer. Is the yarn plied, twisted or created in a chain construction. What is the micron count and why do you need to know that?

Any of our staff can help you find the right yarn for your pattern.
vs
All yarns perform differently
5. If you don't know your gauge you can't determine the size of the sweater you are knitting. Yep, you need to do a gauge swatch and determine which yarn and gauge creates the FABRIC you want for your sweater.
Any of our staff can help you measure gauge on your swatch.
It takes as much yarn and as much knitting for many shawl patterns today as it does for a sweater. Think about knitting a sweater. Check out the Seasonal Sweater Classes coming up where the instructor helps measure you and choose yarn. So worth the class.
We are happy you call us your LYS (Local Yarn Shop). It's the services and support we provide in our store that makes us unique. While we can't do all this for our on-line customers..we can try. I am always willing to answer questions via phone as well ~
Shop Hop Planning is UNDERWAY~ We are inspired by GAMES..Mexican Dominoes is our GAME~
Plan to come to play April 4-7, 2019


I have always LOVED Debbie Bliss Baby Cashmerino. Great knit, superwash and great colors. I have knit baby blankets, hats and sweaters for my grandbabies. Debbie sold the line and distribution rights exclusively to Love Knitting in England. Our back stock is dwindling BUT...

Rowan went to the mill that made Baby Cashmerino directly and even the colors are the same. Love the Rowan Baby Cashsoft Merino

Unisex Boat Neck Sweater & Cabled Blanket Plus Morris & Myna Moles are ALL FREE @ Knit Rowan..just click on the name and follow the link ~

Max finished our store sample Cloudberry in Moordale..
and it is scrumptious and a very easy knit!

Pantone 2019-2020 Colors are fabulous this year~

Published for the fashion industry by the Pantone Color Institute, this season's report features the top 12 stand-out colors, as well as current takes on the four classic neutrals we can expect to see from fashion designers on the runway as they introduce their new autumn/winter collections.
Colors for autumn/winter 2019/20 reflect an emergence of confidence; bold and strong, a visceral palette of colors that are relatable yet display some clever tweaks for the winter season. Expressing our wide-ranging acceptance of color, combinations for Autumn/Winter 2019/2020 suggest a thirst for liberation and a desire to realize our own individualized unique identities.
"Colors for Autumn/Winter 2019-2020 range from easy and sophisticated to strikingly different and unique," said Leatrice Eiseman, Executive Director of the Pantone Color Institute. "This palette of versatile hues builds a sense of empowerment and confidence, enabling the wearer to choose the colors that best reflect his or her mood and persona."

Click Here for Details
REGISTER HERE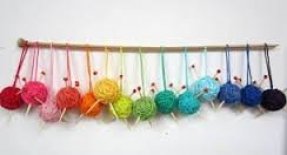 What's On or OFF Our Needles?


Angel still bobbling along on her Lightfoot in Alpaca Classic
Angel has started

Goldfish Memory
in Artfil Belle

Stephanie has finished
Big & Beautiful Cowl by Martina Behm



Classes & KALs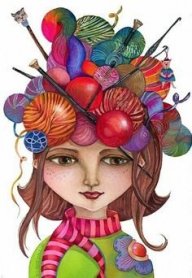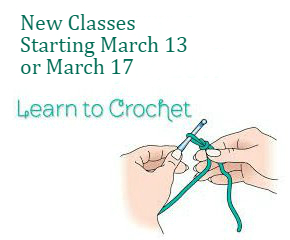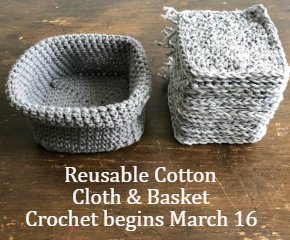 Symmetry in Motion with MJ begins April 6
REGISTER HER
---
Freebies & Resources


Bah Bah is a sweater design knit top down in leftover fingering weight..


Cedar Point is a lovely design and knit
February Hat is sweet


Framed Cluster Flower Square
The Twist Hat
Brio Brioche Hat
Chunky Knit Mittens

I am as tired of all the cold and snow as anyone. I can't take credit for this fabulous soup but I can share it with you all. I sampled soup at Trader Joe last week and it was so good and easy I must share.


plus
EQUALS

A box of Roasted tomato and red pepper soup heated together with a frozen bag of Chimichurri Rice and a chicken breast or roasted chicken from the Deli..Simply heat and serve...so good


Like Us






763-391-7700
11262 86th Avenue North
Maple Grove, MN 55369