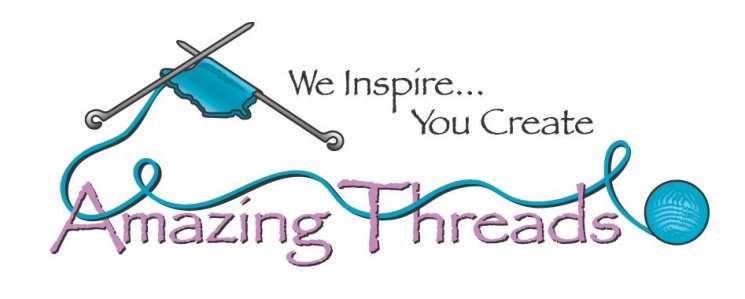 ARE YOU READY for SHOP HOP?
It's just over a week until we kick off MN Yarn Shop Hop 2019! All 14 shops are busy preparing to host you starting Thursday, April 4th.
It's going to be a great time!
To help you get ready and ensure a smooth and enjoyable Crawl, read on for a checklist of things to think about and prepare in advance.
We hope it enhances your experience!
Get your stuff together!
Getting organized ahead of time can help make your Shop Hop experience more enjoyable.
Here are some things to think about before you get started.
1.

Stop in and purchase your EZ Pass. It's a TAX DEDUCTABLE donation of $50 OR more. All Shop Hop Donations @ Amazing Threads are given directly to CROSS Food Shelf which CROSS gets matched.
When you purchase your EZ Pass Ahead of the Hop or During The Hop you receive your folder and Pass.
2. Fill out your Passport with name and contact information.


Yes people lose them every year~
3. Plan Your Route. Visit the Mn

Yarn Shop Hop Website for a Google map

or check your passport.
4. Hours: Each shop is open Thursday, 10 am-8 pm, Friday 10 am-6 pm, Sunday, 10 am-5 pm and Sunday 12-4 pm.


Shops may be open beyond these hours.
5. What to expect @ each shop. Show your EZ Pass or donate ($5) to pick up a different "give away" at each shop. At each shop your passport is stamped. If you choose not to donate you can still get your passport stamped.

Register at each shop for door prizes which will be given away daily.
6. Each shop will have 1 to 2 patterns which are free. The patterns support the shops exclusive yarn which each shop brings in for the Hop.

We will have photo ops and more~ Each shop is different. WE offer treats, too!


7. Turn in your passport at the last shop you visit. Grab your finisher gift if you get to all 14 shops.
EVEN if you do not make all the shops you are eligible for prizes.


Each of the 14 shops are different. Enjoy the route, the games, and the FUN~



More than 200lbs of Baah LaJolla & More is due tomorrow!

We got a large amount of new colors in Sweater and more colors are arriving from Artfil ~

Incandescence Pattern in Frabjous Fibers So Fond of Rainbows




When Stephanie of Wonderland Yarns sent me the So Fond of Rainbows mini skein pack (with 20 minis!), I knew it had to be a stunning project worthy of the masterful color palette. So, I set off to design something with a few key elements: easy stitch pattern, repeatable instructions, and maximum yardage for each color. I settled on this modular cowl pattern, which you can easily adapt to be shorter or longer, depending on the size of your gradient pack.



Got our notice today that Qing Fibers has shipped our HUGE shipment!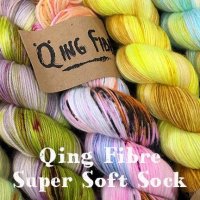 Lala owns Qing Fibre & is the principal dyer

All Swarovski Crystals 50% OFF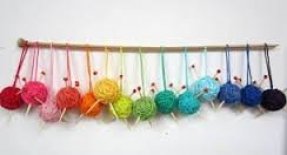 What's On or OFF Our Needles?



Lots of new projects to come off needles next week for Shop Hop that we are keeping under wraps....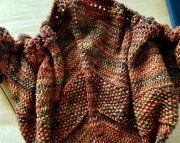 Heather is getting close to finishing Moss on Old Oak in Malabrigo Rio Volcan



Bonnie is knitting another gnome...
Classes & KALs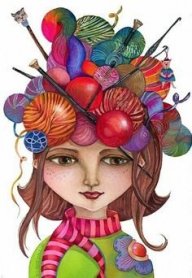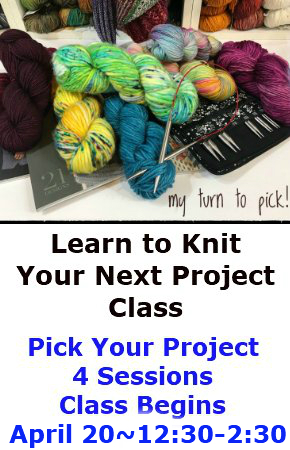 REGISTER HERE
---
Freebies & Resources
Pige Cardigan knit in Aran..free for a bit in English only


Mother Slipper in bulky from Qing Fibers



Trellis Dishcloth to make for Mother's Day..pair it with a Sheep Soap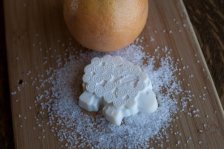 Almost Lost Washcloth
Flower Coasters so fun!
Leaf Coasters

Like Us






763-391-7700
11262 86th Avenue North
Maple Grove, MN 55369