Amazing Threads Ice Cream Social, Finish Your Retreat Project Event, The Farmers Daughter DK ....read on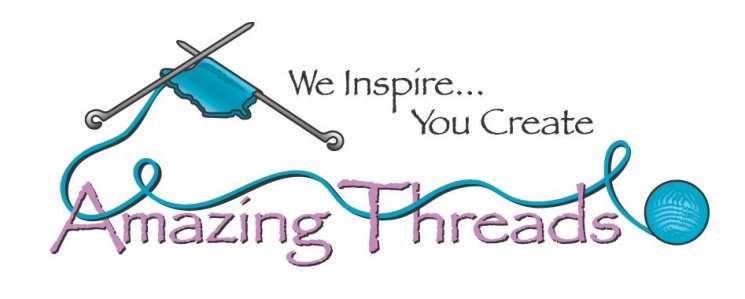 Its beginning to act like Christmas in the SHOP~

New boxes arriving daily just like during the holidays
Something new keeps arriving daily so follow us on Instagram & Facebook for daily updates~
UPCOMING EVENTS
Join us on Sunday, July 21 to celebrate NATIONAL ICE CREAM DAY
Lots of FUN, FOOD & PRIZES..Lets Finish our Projects

REGISTER HERE


An amazing assortment of The Farmer's Daughter Juicy DK has arrived.
Great fiber and great colors~l
New Knox Mountain Light Cuffs with lots of embellished cuffs as well

New HiKoo Spray in DK..only 1 skein for a baby/child Sweater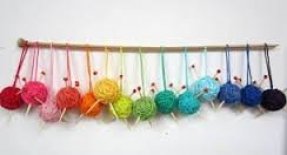 What's On or OFF Our Needles?



I played chicken with the last bit of Baah Sonoma on my Golden Hour...Thank goodness Mira is dyeing more for me~ 10 yards short of finishing bindoff


Intro to Colorwork Cowl Class taught by Meg was a huge success..
Check out these cowls~

Suzanne finished the Malabrigo Tobago Shawl in Verano ~

Only 2 skeins and a quick knit from Malabrigo Book 16!

Trendsetter Lana Grossa Finn Raccoon Pom Poms are arriving each week~

These are not always available!




Classes & KALs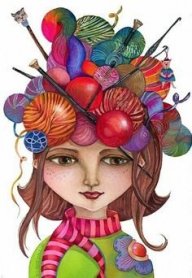 A few Spaces are left..
Join Maxine for a great class


REGISTER HERE
---
Freebies & Resources


Syringa is lovely in light fingering..so pretty and purple too!
Think Fall..Dartmouth Poncho by Melissa Leapman in worsted

Bumblebee in DK
Whysper in sport is free on her website

Virus Shawl

Like Us






763-391-7700
11262 86th Avenue North
Maple Grove, MN 55369
Save
Save
Save
Save
Save