Amazing Threads Rowan Trunk Show; Finish It Night, Classes, Mystery Tour plus Pawley Studios Yarn Bowls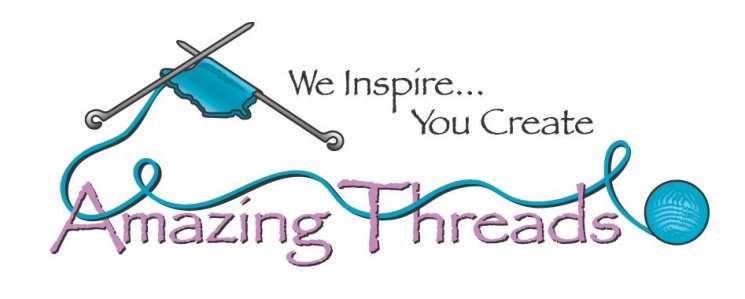 Returned from the Baltic yesterday and it was fabulous. I was inspired by all the colorwork knitting~

Knitting and crochet is alive and beautiful in the Scandinavian countries..the love of knit and crochet is wonderful. I wandered into lots of shops and saw lots of Rowan yarns and more.

We are so proud to be a Rowan Flagship Store~
So thankful to offer our customers the best of Rowan which includes designs, yarn, accessories and more...The Fall Collection is Amazing
We have the Rowan Fall 2019/2020 Trunk Show at the Shop starting 9/27/19
Join us Friday, September 27 at our Finish It Event (free) and be the first to see the Trunk Show. ONLY A FEW SPOTS REMAIN




Discounts and more during the trunk show 9/27 to 10/13...see below





There are a few spots left for This FREE Finish It Event on Friday Night..15% Discount 4-8 pm on Rowan Yarns to kick off the Trunk Show
Light Refreshments served FREE & Baltic Update by Bobbi




ONLY a couple of spots LEFT..Everyone gets a mystery surprise TOO!
Join us for fun, knitting, and more!

Get Ready for Halfway to the Hop 2020

Have you finished any of the 2019 MN Yarn Shop Hop projects? It's time to show them off!

Bring any finished 2019 MN Yarn Shop Hop project to any one of the participating 13 yarn shops during our Halfway to the Hop weekend, Oct 3rd - 6th, 2019.
We'll take a pic of you and your project (or just your project if you are camera shy) to share. You'll get a "Halfway to the Hop" button and an entry in an drawing to win an EZ pass for the 2020 MN Yarn Shop Hop!


Did you finish more than one project, bring them all to that one yarn store. You'll get to write the number of finished projects on the button!
Rules: Only 1 button and one drawing entry per person during the entire event, please. Must be one of the projects designed specifically for the 2019 MN Yarn Shop Hop, in the specific yarn shop hop yarn. Must be finished. More Details HERE

September Project of the Month in Anzula Lucero: 20% OFF
& Free Pattern for KCMs

New from Pawley Studios: Yarn Bowls in every size and color



Wrist Tape Measures have been restocked ~

We have restocked our base yarns from Plymouth..we love Plymouth Yarns...
Plymouth produces many of our base yarns including Superwash Merino worsted and DK, Encore and a whole lot more. Great for sweaters, accessories and more. Plymouth SW DK, Worsted and Chunky are the best super wash yarns. They wash, dry and are fabulous in any knit. We love PLYMOUTH
YARNS~
So happy to have their yarns on our shelves for the last 18 years and going forward



Rowan Trunk Show for Fall/Winter 2019/20 kickoff is Friday, September 27
Garments in this trunk Show~ Purchase Rowan Yarn for this project on the dates noted and receive 15% off your Rowan Yarn:
Hushed Jumper
(NEW Island Blend) from Rowan Magazine 66 - Compliment September 28

Halcyon Jumper (NEW Cashmere Haze) from Rowan Magazine 66 - Compliment
September 30
Achebe Wrap (Alpaca Soft DK) from Rowan Magazine 66 - Bookbound October 2

Fleetwith Jumper (Valley Tweed) from Rowan British Made October 4

Grassmoor Scarf (Moordale) from Rowan British Made October 6

Dark Daisy Wrap (Felted Tweed DK) from Kaffe Fassett's Winter Vintage October 8

Contrast Squares (Kidsilk Haze) from Kaffe Fassett's Winter Vintage October 10
Plush Poncho (Alpaca Classic) from Rowan All Year Round October 13


Torstein Cowl (Felted Tweed DK)

from

New Nordic Men's Collection October 11




Breeze Jumper (Kid Classic) from Quail Studios Essential Knits Sweaters October 14




What's On or OFF Our Needles?



Ashes by Joji is the new staff FOMO (fear of missing out) project that most of the staff are knitting!

Maxine's is already underway:

AND its a KAL with Maxine October 6, & 20 & November 3 & 17: Preregistration Required

Suzanne finished Hushed in Rowan Alpaca and it is gorgeous

Bonnie finished our Edina Scarf in Blue Sky Fibers Extra



Classes & KALs




Most Classes are Up for registration on our website

Register Here

Birdhouse Shawl with Kate starts October 3, 6-8 pm


MEA Kids Classes: Crochet & Knit October 17, 19, & 19


New Learn to Knit Starts October 19 @ Noon

Montana Cowl by Andrea Mowry starts October 24 with MJ @ 5:30


---
Save
Save
Save
Save
Save