If you are expecting to be in quarantine for 14 to 28 days...


DO YOU HAVE ENOUGH YARN~


If you have yarn...do you have enough needles???



Just a little Corona Virus HUMOR
There seems to be a run on water and toilet paper..but every knitter and crocheter should be prepared with an adequate supply of YARN~



AND our shelves are not empty AND we have new yarn arriving weekly AND we ship, too!





Addi Rockets, Squares and FlexiFlips have been restocked




Grab your FREE Rocket Squared Needle Form:


Buy 4 and get 1 free from Skacel (Feb 1-May 31)




Baah Yarns March 2020 Color of the Month in La Jolla has arrived

New pattern from Mira Cole @ Baah Yarn: Sand Dunes (Free on Ravelry) for a 2 skein project that knits up quick in Baah Eco Baby Alpaca



I also LOVE this Jill Shawl Freebie for the new Alpaca:


Stitch Together March Sock of the Month Yarn
"ROAR"
Laine 52 Weeks of Socks is in-stock

This is there final printing~


New 100% Katia Lino (Linen) has arrived in fingering. Perfect for that summer tee!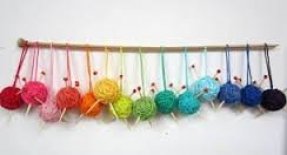 What's On or OFF Our Needles?

Wanda's Plane Knitting: Upcoming Pattern of the Month & Crochet Baby Sweater Sample..Stay tuned..
Classes & KALs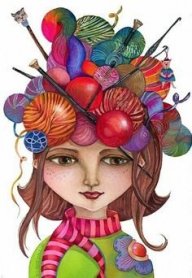 REGISTER HERE