Amazing Threads: Updates with Covid-19; Curbside Pickup And On-line Update; 20% Off Yarn for St. Patricks Day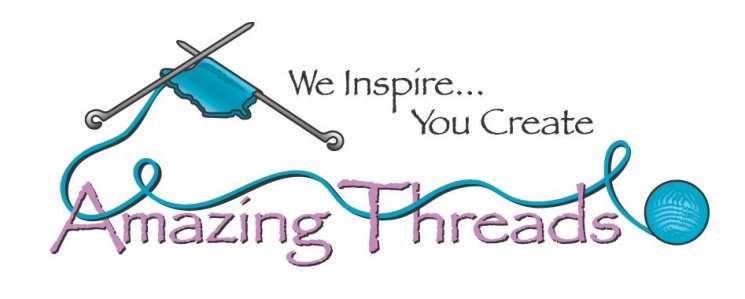 We have never experienced anything like the last week in the US. Shelves empty, toilet paper scarcity and more. A general feeling of panic in people. And it's worse for anyone with existing anxiety and panic issues.




We are asking that all customers and staff stay home if they feel unwell. We are closely monitoring scheduled classes and events. We are not canceling classes or events at this time. If you are registered for a class and want to cancel, please call the store and we will try to move you to another class We will email you IF we cancel your class.

We will continue to
offer in-store and curbside pick up during regular hours. Just give us a call for curbside delivery after you place your order: 763-391-7700

Get 20% off YARN to celebrate St. Patrick's Day
17% for the 17th and 3% for March = 20% OFF
Apply Code: 8C673 @ Checkout

We all need to keep busy and keep our hands away from our face.
Fiberarts are a proven stress reliever.



We plan to be open regular hours for now.


Any reduction in hours will be nod on our website, on Facebook and Instagram. We will continue to be diligent about cleaning and sanitizing. And we will continue to be available for our customers. Please keep yourself SAFE~



Details HERE


Did you pick up the latest edition of Vogue Knitting Magazine Late Winter?


Its a fabulous issue and the pattern or the Kyoto Cowl in the magazine is beautiful. We have lots of Urth Harvest Fingering.

Farmer's Daughter O'Dang Arrived


Needles & Notions have been restocked and a few new STUFF!
Love these Needle Wranglers for keeping my projects on their needles



Classes & KALs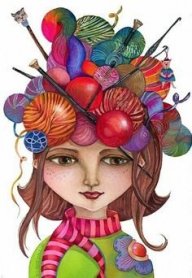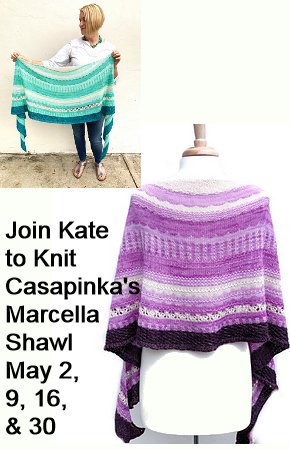 Kate has added the option of knitting Casapink'as Pink Olive SHawl in this class as well
---
Freebies & Resources


Rainy Day Hat & Mitts is free from Melanie Berg until midnight 3/17 Berlin time




Green Machine free on Knitty
Frida a perfect head band

Dewdrop Wrap
Sheridan Ridge Slouch Hat

Like Us






763-391-7700
11262 86th Avenue North
Maple Grove, MN 55369
Save
Save
Save
Save
Save