Skip Navigation
Website Accessibility
Amazing Threads Upcoming Baah Virtual Event, Staff Knits, New Must Knits, Casapinka Kits with free pattern,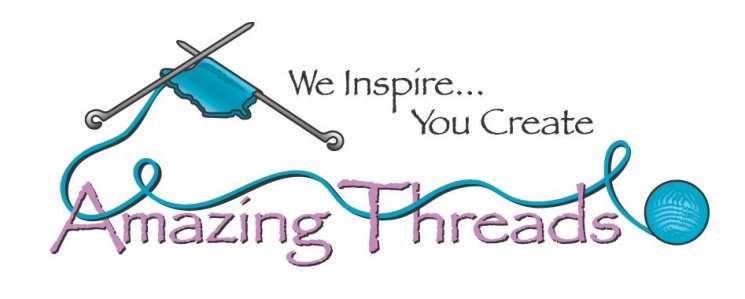 CBS reports knitting is Zen and claims that the industry is booming.

Catch the video here

. We are not booming but steady and want to thank you all for shopping on-line and opting for in-store curbside pick up.

I did my first "virtual shopping" with a customer via Zoom today with a customer who has never been in our store..It was FUN~
We are open by Appointment as well. email me @ bkreb@aol.com
or call the shop 763-391-7700

There is someone at the shop beyond the hours noted but we wanted to compress our window for curbside pickup to keep everyone safe and allow appointments as well.


Virtual Shopping with Mira @ Baah Yarns
Preview shawls via Zoom with Mira Wednesday, April 22 & April 29 with Mira FROM 4 PM PST, 5 PM CST

on ZOOM:
ID: 81340044771 Password baahhappy
Baah Happy Hour (1/2 hour)
2 Events are planned:

Shawl Kits with Exclusive Colorways Saturday May 2 @ 11:00 am
Shop Mira's Exclusive Wall of Yarn ~ Saturday May 9 @ 11:00 am
More details and registration updates will be available this week

We are partnering with Casapinka and have created kits for her Breath & Hope Shawl ~
Free pattern with purchase of 2 skein kits to make her lovely design
available April 24-26, 2020

Kit examples will be revealed in the next couple of days...
This week I have been inspired by 2 new Andrea Mowry sweaters:

ThrowOver

&

Vintage 83

so I threw some combinations together at the shop:
ThrowOver would be scrumptious in La Bien Aimee Worsted
Vintage 83
is marvelous in Farmers Daughter Oh Dang & Baah La Jolla
Looking for an ALL season sweater, check out Carol Fellers Transom Cardigan Artfil Chalet from Maxon Dixon Field Guide 14: Refresh
Lots of new, fun sock yarns in cotton and blends: 4 ply/fingering
Tutti Frutti & Cotton Cocktail

And Regia Arne & Carlos Gargia Color
Malabrigo Rios is scheduled to arrive on Wednesday
Check the website Thursday for stock update~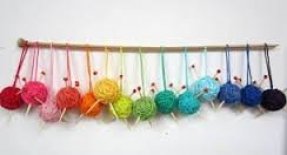 What's On or OFF Our Needles?


Lovely new sample
Cowboys & Angels in Farmers Daughter DK
Seaswell by Suzanne is beautiful
in Baah LaJolla
Terra Maris in Baah
Crazy Eight
is being wound for my needles
Maxine is a knitting Machine~

Tropical Shores & Tandou


Kris just blockeder her Love Note
Classes & KALs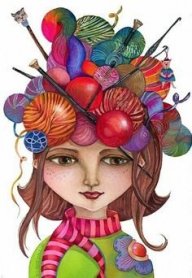 La Bien Aimee KAL continues April 23: 7-9 pm
Zoom meeting ID: 171 905 112 Password: 828257
Tuesdays

at 07:00 PM Central Time (US and Canada)
Meeting ID: 679 734 497, Password: 281157



Saturdays

at 10:00 AM Central Time (US and Canada)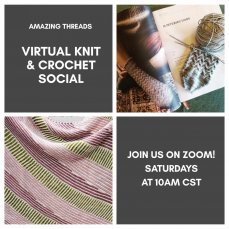 Meeting ID: 436 796 844, Password: 754886
---
Freebies & Resources
Spring Change Shawl: Free today Only 4/21/20

C2C Silt Blanket (free on her website)
Mooncat Shawl is perfect in a Baah Crazy Eight Braid


Bunny Mitts are so sweet

Bahama Breeze

Like Us






763-391-7700
11262 86th Avenue North
Maple Grove, MN 55369
Save
Save
Save
Save
Save