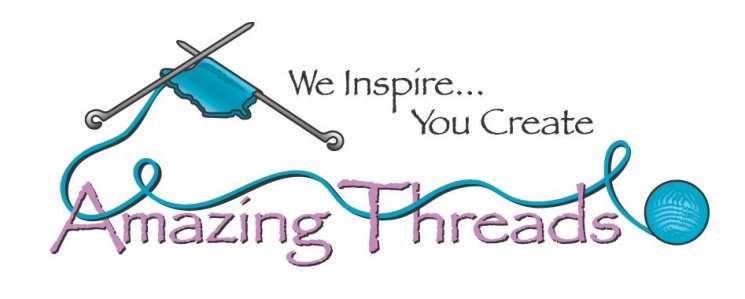 The Parking Lot is being Paved Tomorrow, June 9, 2020
You will need to access the store after parking your car on the southside of the development. Come into Office Park and take an immediate left and then park at the
South Side
We are located on the left side of map which is south
Please park HERE where it says 6/5 MIll & 6/11 Pave

If you need curbside pick up call me and I will walk your package out to you~
Thank you to all who have donated reusable bags for the food shelves
We appreciate YOU
We did our first in-person Knit/Crochet Along with Farmer's Daughter Fibers to kick off this summer's long awaited in store class/KAL. We have the large classroom and can easily social distance.

It was great fun being with knitters and crocheters again in a physical space~
There are 3 classes noted that are starting Saturday, June 20, 2020..Check them out below. We hope to schedule more unfinished classes by the end of the month~


Casapika Hug Shot Shawl Pattern is FREE through June 14, 2020 when you purchase 2 skeins of fingering weight yarn~ WE have lots of lovely fingering options

Baah La Jolla
Artfil Belle
Hug Shot Kits

Oliveknits KAL kicks off July 1, 2020 DETAILS HERE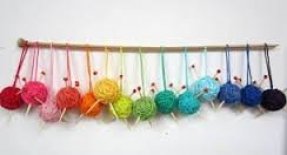 What's On or OFF Our Needles?

New shop samples Elle Beanie Hat
is a free pattern
knit in 2 skeins of Rowan Cocoon

To celebrate the hottest week of the summer so far Cocoon is 20% OFF
through Sunday, June 14
Underpass Shawl knit in 2 skeins of Rowan Sultano Fine from Rowans newest English designer who is inspired by architecture~
Great new designs for Fall by Georgia Farrell & Rowan


My 2nd Sokolata in Katara is blocked and scrumptious
Classes & KALs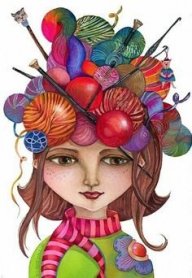 We are starting classes again in our fabulously large classroom or outside if weather permits. The space has been rearranged to accommodate social distancing. Technology has been updated to allow adequate distancing between instructor and student.
REGISTER FOR CLASSES HERE
We are starting small and seeing how things progress. Anyone in a previous class that did not finish or start can be transferred to the new class. Please call the shop so we know you want transfer to new class.

Patterns Translated Class will help all of you read patterns easily and Maxine will share her formula for making patters read easier.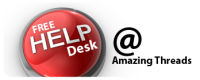 Nothing schedule yet. If you have a problem give us a call and we can detrmine if we can get you back on track!

Hoping to start scheduling WIPs (Works in Progress) on Thursdays 5 - 7 pm
beginning Jun 25, 2020 Watch for details~


Virtual Knitting still happening on Tuesday & Saturday

Click here for login information
---
Freebies & Resources
The 76 Beanie would be awesome in Farmer's Daughter Chunky & you can be entered into the drawings for the shop and Farmer's Daughter KAL giveaway! Our next KCAL date is Saturday, July 18: 10 am - 12 pm

Friendship Pocket Wrap perfect in any dk yarn
Kanata Kerchief Tank also crochet in dk

Sandy Beach Sweater great in dk but also perfect in all season yarns
Check out all of our dk yarns here

Like Us






763-391-7700
11262 86th Avenue North
Maple Grove, MN 55369