Skip Navigation
Website Accessibility
Amazing Threads SUPER SALE, ROWAN Free Patterns through July 15, Classes Resuming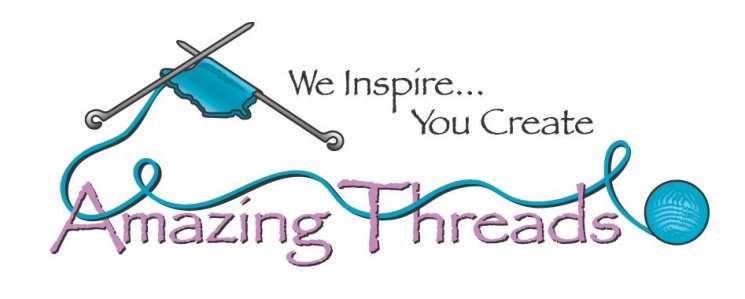 Yes it's not only hot outside by we are have a HOT SALE
starting 6/15/20 through Saturday, 6/20/2020
WE missed our annual Spring Sale due to our Governor's restrictions and for safety reasons
We are working with our Yarn representative as we look to Fall/Winter 2020/2021
YES 2021 - WOW A very different 2021 is on its way I am sure
We are selling brands that we have great stock in, discontinuing other yarns to make room for new & Clear the Decks for yarns we don't have great stock in. Yarns are 20% to 40% OFF & LOFT is loaded too! Sale is in the shop and Online
All Rowan 20% OFF
Check out our Rowan Wall
All String Yarns 20 to 30% OFF Cashmere & Blends are all included!


All Shibui 25% OFF
Big Bad Wool Weepaca & Baby Yeti & Poms - 25% OFF
Juniper Moon Santa Cruz Organic; KFI Indulgence Mini Kits & Furreal 20% OFF


June Cashmere DK

&

Fingering 40% OFF
Malabrigo Dos Tierras 40% Off
Blue Heron Organic Cotton 30% OFF
Amazing Threads Luxury DK Yarn

25% OFF
All Fragjous Fibers 30% OFF
Mad Hatter Sport

& More
Frabjous Mad Hatter Gradient packs

30% Off
HiKoo SimpiAir 30% OFF
Berroco Skye - 35% OFF HiKoo Oh 40% OFF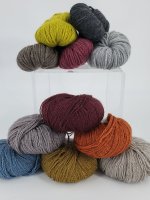 ALL Tahki Stacy Charles 25% to 35% OFF
Debbie Bliss Falklands Aran 30% OFF
Trendsetter ME & Cardiff Cashmere 30% OFF

Noro Kureyon & Ito 25% OFF
Plymouth Gina 25% OFF
Prism Kits & Yarn 25% OFF
Spud & Chloe Sweater 25% OFF
Malabrigo Verano 20% OFF
Baah Sequoia -20% OFF
Lavender Lune DK 25% OFF
Reywa Embrace 25% OFF
Blue Sky Fibers Eco Cashmere 25% OFF &
Hat Kits 25% OFF
Ikigai Hat Kits & Pom Poms 25% Off

Brew City Yarns 30% Off
Shop Hop 2020 is Cancelled

All of you who donated to the Food Shelf will receive the entire set of 2020 Giveaways via US Mail and a discount coupon to the store where you doanted. We thank all who donated to CROSS during this event~
If you want a set of the fabulous Stitches in Time Cards which contain a different knitting instruction for each of the shops on laminated card stock. Perfect for any knitting bag~
Stop in and donate at least $25 to CROSS at Amazing Threads and pick up your Shop Hop 2020 Set (Cash or check ONLY)

These are available in limited supply & the Food Shelf needs donations so please consider giving a generous tax deductible donation




Focus on Rowan Cocoon: Lots of free patterns Check them OUT
New Sample 012 Poncho from Mode at Rowan by Martin Storey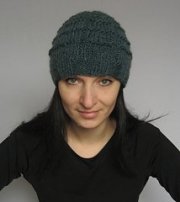 Web
Crochet Blanket
Basic Mittens
Leadenhall Snood
Hat in Twined Knitting by Arne & Carlos
McKenna


Rowan is GIFTING many Free Patterns through July 15, 2020

Don't be shy download your freebies on Ravelry in the link below and get your yarn at 20% OFF this week @ the shop AND online!

Yarns to support the patterns are: Cotton Cashmere, Handknit Cotton, Kidsilk Haze, Summerlite 4-Ply & DK and more~
Many Rowan patterns can be used with a variety of Rowan Yarns


Download your PDF of the patterns that are FREE and link to Ravelry direct HERE

We received 3 shipments of Malabrigo Rios the last 3 weeks...Amazing Colors

Classes & KALs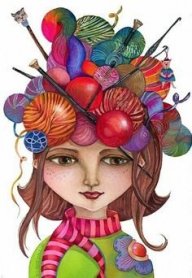 We are starting classes again in our fabulously large classroom or outside if weather permits. The space has been rearranged to accommodate social distancing. Technology has been updated to allow adequate distancing between instructor and student.
REGISTER FOR CLASSES HERE
We are starting small and seeing how things progress. Anyone in a previous class that did not finish or start can be transferred to the new class. Please call the shop so we know you want transfer to new class.

Patterns Translated Class will help all of you read patterns easily and Maxine will share her formula for making patters read easier.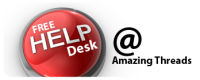 Nothing schedule yet. If you have a problem give us a call and we can detrmine if we can get you back on track!

Hoping to start scheduling WIPs (Works in Progress) on Thursdays 5 - 7 pm
beginning Jun 25, 2020 Watch for details~


Virtual Knitting still happening on Tuesday & Saturday

Click here for login information
---
Freebies & Resources
Evening Delight Sweater Perfect in Alpaca Soft DK, Chalet, or String Breeze


Stand Together Sweater is a top down, worsted weight sweater

Fresh Air Washcloths are perfect hostess gifts
Isla Shawl in worsted weight beautiful

Simple Blouse in crochet...lovely
Sonder is lovely

Like Us






763-391-7700
11262 86th Avenue North
Maple Grove, MN 55369
Save
Save
Save
Save
Save