Amazing Threads Rowan Meet the Designer Event, Governor Walz visits AT, Restocking & New, Classes & KALs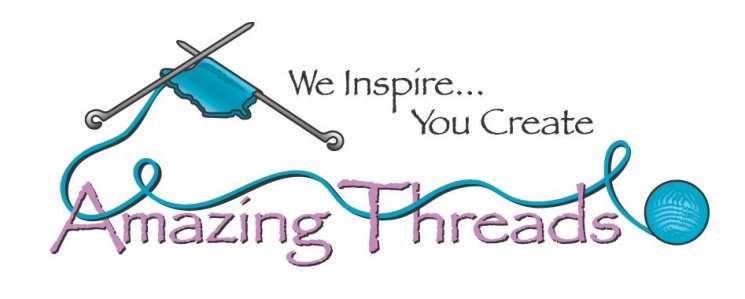 I had the opportunity to speak with Governor Walz when he came to our store a week or so ago. I got a call from his office asking if I wanted to meet with the Governor and discuss small business in MN with the pandemic and the unrest we are all experiencing in our state. He spent an hour or so in the shop and addressed issues with the media.
You can watch the video HERE


Join Rowan's Designer as they take you through their collections and share the inspiration,
construction and techniques behind the new Rowan and MODE at Rowan season.
Hosted by Trisha Malcolm, Rowan Executive Brand Strategist
who will be joined by
ARNE & CARLOS | Brandon Mably | Erika Knight | Georgia Farrell
Georgina Brant from Quail Studio | Kaffe Fassett
Martin Storey | Lisa Richardson


9-11am PDT • 12-2pm EDT • 5-7pm BST • 6-8pm CEST
10am-12pm PDT • 1-3pm EDT • 6-8pm BST • 7-9pm CEST
Sign up for the FREE event below:
Check out the new "No Place Like Home" KAL and Anything Rowan Class which are now correct as to date and time. Anything Rowan Starts October 29 with Suzanne

Its like Christmas in the shop these days with packages arriving in time for you to start your holiday gift knitting and/or crocheting~

New WIPS classes are scheduled Tuesdays & Saturdays in November & December

Plymouth Encore & Colorspun have been restocked
New colors of Moordale to support Dee Hardwicke new Moordale Season Palette designs..simply gorgeous




Cotton Cashmere Seasonal Palette has arrived with new colors of Cotton Cashmere to support Dee's designs~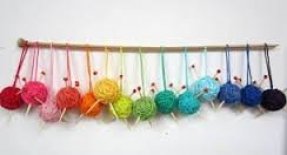 What's On or OFF Our Needles?


Maxine finished the sample using Primrose and White Gum Wool for her
Junction Sweater in January.
Let our staff put options together for you


Thanks to Maxine, Mary Ann, Deanna & Maren for sharing their Festival of Stitches shawls in progress~ All are beautiful and knit in Baah La Jolla, Artfil Belle, La Bien Aimee...

Next Class Starts October 14



Classes & KALs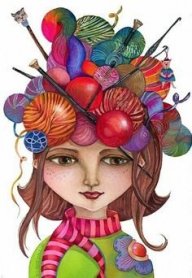 We changed some dates and I correcting registration information for Festival and Anything Rowan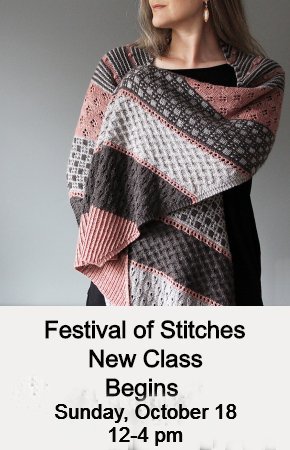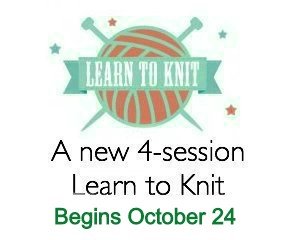 REGISTER HERE
---
Freebies & Resources


Norwegian Ear Flap Hat in worsted is stunning
Slouchy Sample Sweater


Lakeside Beanie (crochet)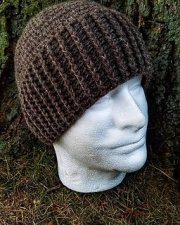 Pumpkin Potholder (crochet)

Snow Day
Wings of Hope Hat

Like Us






763-391-7700
11262 86th Avenue North
Maple Grove, MN 55369
Save
Save
Save
Save
Save