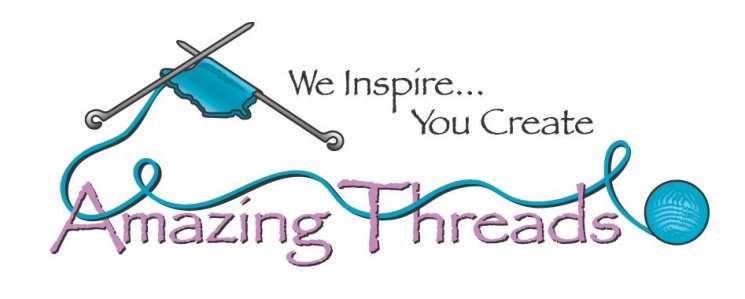 Shop is a hustle and bustle this week~ Current customers and New customers
So FUN to be BUSY and we have lots of options for every skill level and every price range~
We carry a full spectrum of yarn in both base yarns and hand dyes
AND we stock sweater quantities~
We have LOADED the CLEARANCE LOFT with yarns that have been discontinued:
Frabjous Fibers Mat Hatter and Color Packs, Desire by Claudia Handpaints, Discontinued Rowan (Lots of great yarns), & MORE
It HAS TO GO~40% OFF
Purchase $150 in Clearance Yarns and receive an EXTRA 10% OFF = 50% OFF


A new sock class started tonight in our classroom that provides social distancing~


Classes are being added each week. Please check the class schedule for the latest update

and the class listings below



PomPom Magazine 36 has arrived
Baah LaJolla March 2021 Exclusive Colorway
Coretta bought 2 skeins to pair with a Farmer's Daughter Oh Dang to do
Bennet Sisters Shawl


Received Six & Seven Fibers Alfalfa (luxurious) fingering with cashmere
in more semi-solid colors and variegated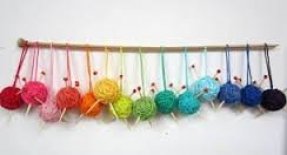 What's On or OFF Our Needles?



Knitting Away on my Calliope
using Farmer's Daughter Juicy DK Sinopah (scrumptious) More ordered to arrive SOON~
Classes & KALs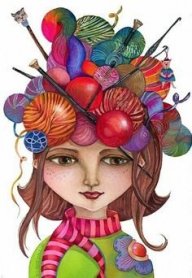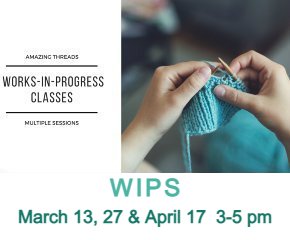 Whorl Shawl
New Class with Suzanne:
Choose either of Andrea Mowry's Hug Hug Kiss Kiss Shawl or Honey Moss: Class begins March 17: 5-7 pm
Let Sandy guide you through the Hipster or Aflutter Poncho..both look amazing and yarn does the color changes!
Offering 2 classes to follow Melanie Bergs Favorite Shawls Conversation
Join Maxine in-person beginning Sunday, April 11 @ noon or join Kate beginning Thursday March 15, from 5-7 pm in-person or virtually

YOU pick your favorite Melanie Berg Shawl to KNIT!
REGISTER HERE for CLASSES
---
Freebies & Resources
A Day Out Blanket KAL
Downtown Coffee Sleeve
Slip Slope Cable Hat
Stay Home Slippers
Concatenation Pattern

Like Us






763-391-7700
11262 86th Avenue North
Maple Grove, MN 55369