Amazing Threads: Lots of Events, Rowan & Mode Launch, LYS Day, New KALs and Classes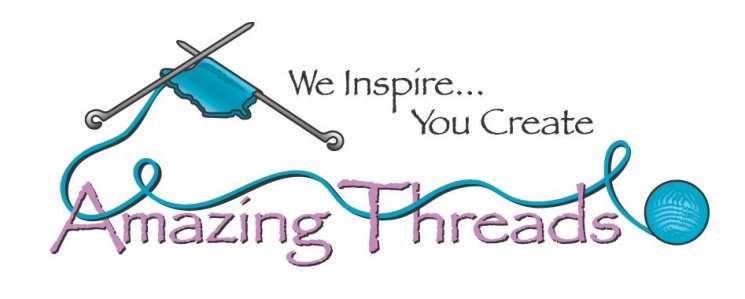 We have SOOO.... much planned for our customers in March, April & May
March 15 is the LAUNCH OF ROWAN Spring 2021



Yarns and Books are in-stock NOW




March 20 is the first day of Spring and we have great things planned that day and throughout the next week~Details next week!
April 2 Ambah Launches the Caladenia Shawl MKAL & we have great kits from Baah Yarns for this great project KAL
April 17 is LYS Day and we have several surprises including the Roadtrip Mystery KAL Grab Your KIT HERE
April 17 Spring KAL for Caladenia Shawl KAL, Roadtrip KAL & LYS Project You choose and we all knit together starting April 17!


New Faux Poms in luscious NEW colors and only $22


New Juniper Moon Farms Cumulus Worsted ~ the incredible softness of Juniper Moon Farm Cumulus has to be felt to be believed! This cloud-like worsted weight yarn with chainette construction is a warm-weather-friendly cotton with a touch of nylon for stability and strength.

Check out the

Brooklyn Rib Baby Blanklet
or

Zinnia

Pullover
ROWAN & Mode at Rowan Spring Summer Collections launch next week~

Receive 15% OFF your Rowan Yarn Purchase March 15, 16 & 17
Offer valid on in-stock merchandise ONLY
The time has come for Spring to arrive, and Rowan Magazine 69 is almost here! Our Spring/Summer '21 collections launch on March 15
th


FOR ANY CLIMATE


Discover the fresh new designs from
Lisa Richardson in Ease and Martin Storey in Union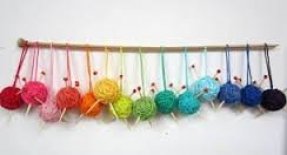 What's On or OFF Our Needles?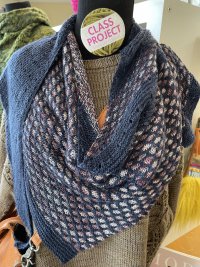 Kate finished the Melanie Berg's Nixe Sample for class and its gorgeous~

Classes & KALs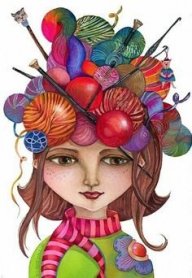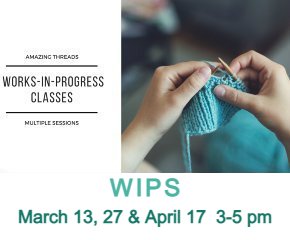 Choose either of Andrea Mowry's Hug Hug Kiss Kiss Shawl or Honey Moss: Class begins March 17: 5-7 pm
Let Sandy guide you through the Hipster or Aflutter Poncho..both look amazing and yarn does the color changes!
Offering 2 classes to follow Melanie Bergs Favorite Shawls Conversation
Event April 10
YOU pick your favorite Melanie Berg Shawl to KNIT!
REGISTER HERE for CLASSES
---
Freebies & Resources
Chevron Bucket Bag for spring
BriocheSis Hat
Marta Bag
Claire Tote Bag
Crochet Unforgettable Cable Rib Hat
Super Scrunchy Extra Long Leg Warmers

Like Us






763-391-7700
11262 86th Avenue North
Maple Grove, MN 55369