Amazing Threads Spring Event Continues, LYS DAY, New KALs & Classes, and great new bags and yarn!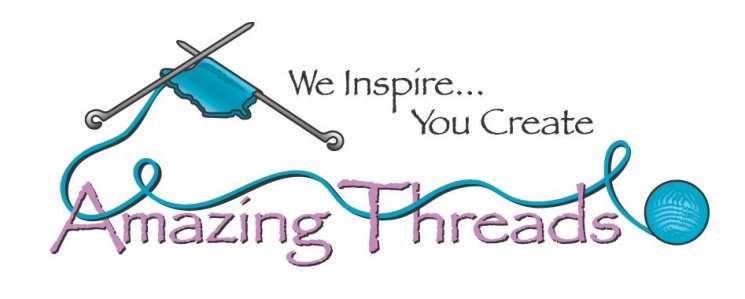 Choose 1 egg per day per person ~ Discount cannot be combined with any other offer or discount~



Join US to CELEBRATE SPRING 2021





Pre-Order 52 Weeks of Shawls
by Laine
Sneak PEEK
52 Weeks of Shawls is a unique look into contemporary shawl knitting. The designers behind the 52 patterns come from all around the world. This collection showcases an exceptionally wide range of yarns, techniques and levels of difficulty and also includes two crochet designs. It is a true encyclopedia of shawls, a future classic for decades to come.
The RIOS WALL has been Heavily Restocked~
New della Q
Maker's Weekender Bags ARE IN
AND a TRIO of Mesh and Fabric bags for projects
Lykke 3.5 & 5" Interchangeable Sets are HERE


Uneek Sock Makes 2 identical socks




Plymouth Encore Worsted has been restocked~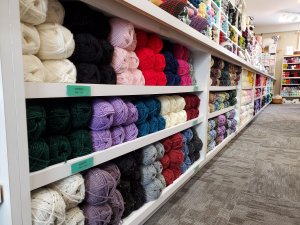 Classes & KALs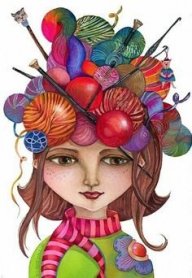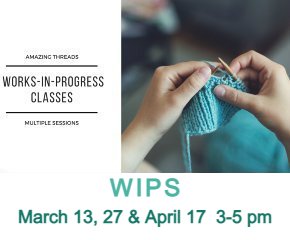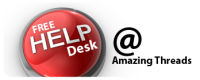 Saturday, March 27: 12-2 pm

Offering 2 classes to follow Melanie Bergs Favorite Shawls Conversation
Event April 10
REGISTER HERE
---
Freebies & Resources
Darcy is a lovely shawl in sport or DK and is perfect for Amazing Threads Simply Sport

No Swatch any yarn mittens
Kelsy in Amazing Luxury DK

Basic V-Neck Sweater free on her blog
Cactus Beanie
Swirly Easter Bunny

Like Us






763-391-7700
11262 86th Avenue North
Maple Grove, MN 55369
Save
Save
Save
Save
Save