Skip Navigation
Website Accessibility
Amazing Threads May 21 Event, New KAL with Maxine, New Classes, New Books, Needles and more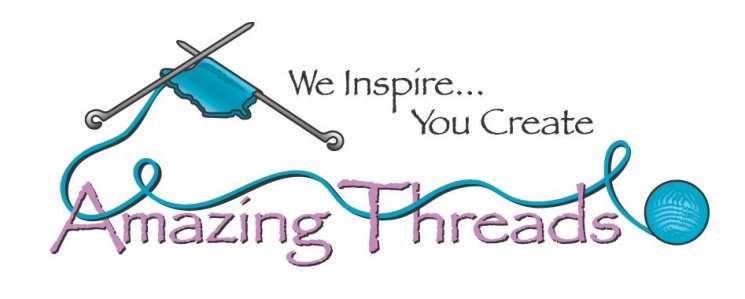 WE got our re-order of 52 Weeks of Shawls & Strands of Joy

52 Weeks of Shawls
Strands of Joy

We sold out the first order in 3 days..


Laine Magazine 11
Summer 2021 Issue is in stock and has great patterns

Lykke Blush Magenta 3.5" & 5" Interchangeable Needles in Basketweave case are here!

Our books for the Melanie Berg Talk finally arrived and we have a few remaining for sale~

These books are the last to be printed

Shawls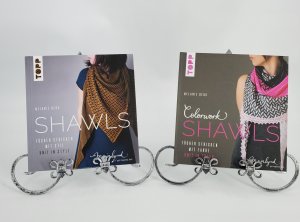 Colorwork Shawls

Rowan Bloom Books 1 & Book 2 ARE HERE All designed by Erika Knit~& New Colors of Cashsoft DK
All patterns are written for DK weight yarn

Book 1 contains nine contemporary and thoughtful knitwear designs for expectant mothers to accompany them on their beautiful journey from bump to baby and beyond. Book 2 contains Eleven contemporary knitwear designs for mother and baby.
Martin Storey's Knitted with Love Knit Along features eight beautiful squares with a variety of colorwork, lace and cable techniques.
Key information and dates:
There will be eight pattern releases.
The first pattern release will be May 14th,
followed by weekly releases until 2nd July.
This will then be followed by two further releases for
'making up' and 'adding an optional trim'.
Martin has created 6 cushion designs, a medium sized throw and a large throw, so YOU can choose the scale of project that suits YOU best. With the option to add a loved one's initials and an extra trim to finish off, knitters can create something personal and unique.
CLICK HERE to see Martins Video
Video tutorials will be released weekly on the friendly and welcoming Knitted with Love KAL Facebook group by Rowan. This is the ideal opportunity to learn new skills, in a supportive and encouraging environment.
Marie Green of
The 5th Annual 4 Day KAL~


Name and Pattern ARE...
May 17th: Pattern name, yarn details + gauge will be available to the public.


More information to come & our Cast-On Party is 5-7 pm on July 1 @ the shop~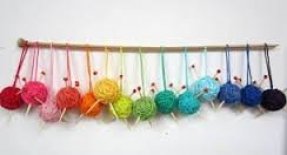 What's On or OFF Our Needles?

New off Bonnie's Needles: BFF Tee in Life In The Long Grass Singles


Pam is working on Lullaby Blanket by Tin Can Knits in 2 colors of Rios..the wall is full..We are well stocked

Heidi is cruising on Conifer Point by Lisa Mutch
Classes & KALs