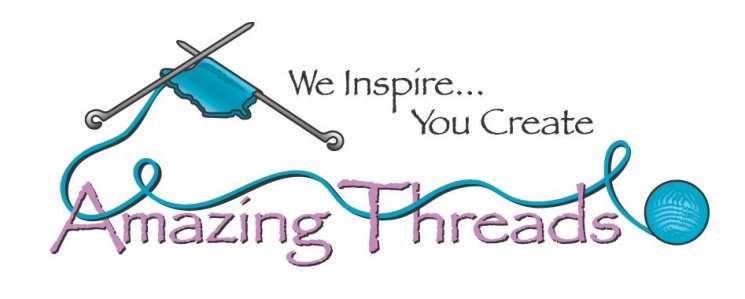 It's been a life changing year for most of us! Many of us have adjusted our lives, how we live and our priorities. Its been a long and sometimes lonely year as we hunkered in our homes. We knit and/or crocheted alone and it got us through the pandemic.

NOW WE CELEBRATE~

The AT Team wants you to know how grateful we are that you have continued to support Amazing Threads.


NEW PRODUCTS WILL BE LAUNCHED FRIDAY & Exclusive Colorways
Come and Celebrate with us Friday~

SAVE 10% Online: Use Code CA442 at checkout
Friday looks to be warm and for right now we will have rain in the morning~
We do have some back up for tents if needed.
Bring a knit or crochet project OR BUY A NEW ONE and a chair and settle in with those that share your passion!
YOU can expect Fabulous Door Prizes, Discounts, Gifts with Purchase & more.
Like Us






763-391-7700
11262 86th Avenue North
Maple Grove, MN 55369