Skip Navigation
Website Accessibility
Amazing Threads: Amazing Cutomers, Olympic Knitting, August Events & New Samples & Dustland Shawl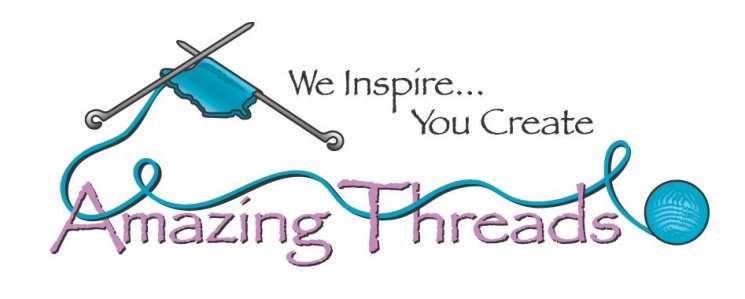 Creativity screams colorful knitting for me these days! The bright colors make me happy!




Save the date for Notions Event and donate school supplies for our local school district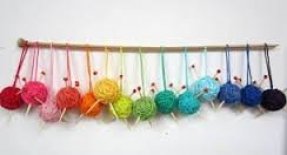 What's On or OFF Our Needles?

Amazing Customer Focus on Beth Duffy~
Lunae shawl which Beth named Woodland Mischief. Knit in Baah La Jolla Irish Moss & Beach Glass



Debut from Modern Daily Knitting Field Guide 18: Beginnings A perfect first sweater (top down)
in Red Stag Fibre Estate DK

Congrats to our Gift Card winners who stopped into the Ice Cream Social
Taylor Becker & Michele Litts
Added to my queue this week is Stephen West's Dustland Shawl which is full of texture. Artfil Chalet is the perfect choice for an all season Dustland wrap ~
And to encourage a few of you to join me, the yarn to knit the Dustland is 20% OFF


Another order of Primrose Homestead Sport and Worsted Arrived~The easiest way to add colorwork without changing colors
Lots of Triangle Beads to add to your knitting have arrived and Marie is teaching 2 shawls with beads: Tulle begins 8/5/21 and Helen Stewarts Amulet Shawl begins 9/9/21
Tulle Shawl
New Baah La Jolla Color of the Month
Classes & KALs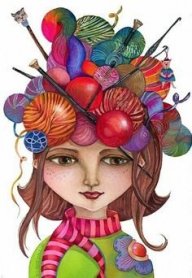 CHECK IT OUT and REGISTER!
---
Freebies & Resources

Dream & Hope in Simply Amazing Sport/DK,
Red Stag Estate DK, or Juidy DK
0603 Project Bag knit in sport or dk
Kokoro Pullover is just scrumptious in any dk and can be knit longer..This has been added to my queue this week, TOO
Rapid Ripple Afghan in Encore..a quick crochet
Gentle Forest Beanie free on her website
Serendipity in dk
Like Us






763-391-7700
11262 86th Avenue North
Maple Grove, MN 55369
Save
Save
Save
Save
Save