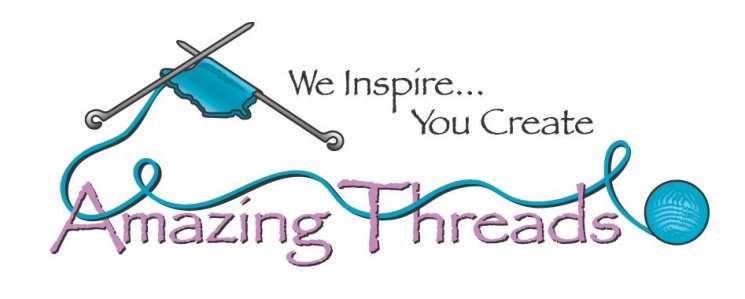 It has been SO COLD lately! We hope you are all staying warm and cozy in your handmade blankets, sweaters, scarves, mittens, hats, shawls, and anything else you have! We have lots of samples in the shop to browse if you need ideas for projects to keep you warm!




While you're home knitting or crocheting, treat yourself!
Warm up with this French Hot Chocolate recipe!


We had SO much fun at our Friday Night Stitching Event last week! It was great to get out of the house and spend time with friends and make some new ones! Everyone had great projects they were working on - a couple of brioche projects, a few sweaters, shawls, and more! We also enjoyed great food & prizes! We hope to see you next month! Registration open!



New from Skacel: Addi Rocket Square Double Point Needles~
The addi Rocket Squared needles use a combination of slightly rounded squared edges and a uniquely textured tip surface which promotes positive ergonomics when in use, helping circulation and reducing tension. The needles sit perfectly in the hand and can be held effortlessly.

Heidi is working on the Honey Moss shawl by Andrea Mowry.
Malabrigo Rios is the perfect yarn for this project!


Maxine finished and wore her Orbits sweater to Friday Night Stitching and it was even more gorgeous in person! This pattern by Rachel Illsley is a top-down, fingering weight sweater with stranded colorwork. Maxine knit hers using Life in the Long Grass Singles.
Simply stunning.




A finished object update! Kris finished all of her neon hats! If you remember them from last week's newsletter, these hats are for her daughter and friends to wear at an upcoming concert at Red Rock Amphitheater in Colorado.




Looking for Neon? We have some great neon colors in Plymouth Encore Worsted, Baah La Jolla, and Malabrigo Rasta.
Lost my knitting mojo..it happens..life is all consuming and I am a zombie at the end of the day!
Thank you Malabrigo Rios & Mock Cabal Slouch Hat
Remember we have social knitting every week on Tuesdays, both in the morning and evening. Join us Tuesday mornings from 11:00AM-1:00PM or Tuesday nights from 5:00PM-7:00PM. Free with Knit Club membership!