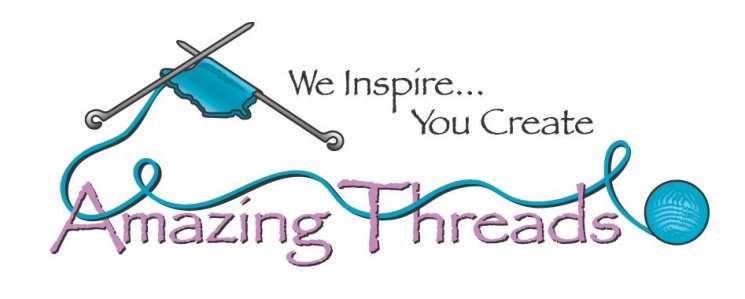 We are ready for Spring, warm weather, and the season of all things NEW! We're excited to have new things in the shop and for new events and classes being added to the schedule!




We are SO excited to announce our upcoming two-part class series with Sarah Schira of Imagined Landscapes! If you have fallen in love with the cute knitted gnomes like we have, you do not want to miss this event! Join us for Here We Gnome Again starting on May uth. Sarah will be joining the sessions via Zoom and we will have experienced gnome knitters in class with us to assist with any questions. Bring a friend and join us on this unique opportunity to learn from the designer!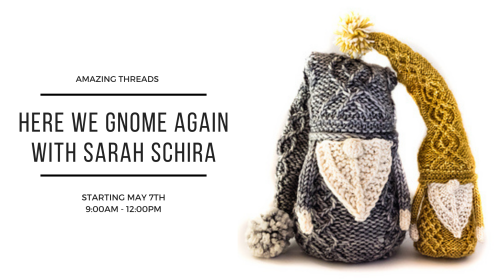 Friday Night Stitching for March was held this past Friday and was a full house! So many new friends joined us, and we had a wonderful time!
A lot of new projects were cast-on that night too.
If you weren't able to join us, be sure to register for April's Friday Night Stitching Event! Our Spring Fling will be held on April 22nd from 5:30-9:00PM. Register and reserve your spot today! Space is limited.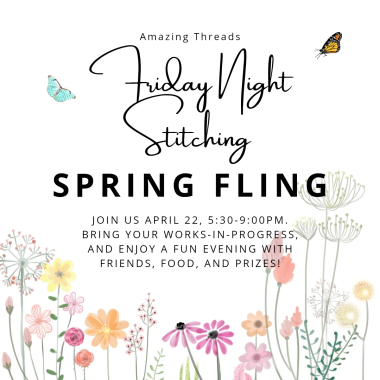 NEW Noro Asaginu yarn is now available! This yarn combines French linen and Japanese Washi paper in a fiber that creates a "vapor-barrier" between the fabric and the wearer, allowing your skin to breath. The perfect yarn for warm weather projects!
Check out the project book as well!


Additionally, the latest edition of Noro Magazine is here too!
Be sure to grab your copy next time you're shopping!




One of our favorite summer fingering weight yarns is back in stock! Illimani Sabri is a lovely blend of cotton and baby alpaca. Be sure to browse the new dyed colors available!



Bonnie has been busy working on the Joy Overboard shawl by Cally Monster, knit in Life in the Long Grass.
Cyndi is making good progress on the Gentle Hug wrap by Melanie Berg.

Andrea Mowry's March to May 2022 Knit-Along is underway! It is the perfect excuse to cast on that sweater or shawl you've been dreaming of. Join Stephanie on select Saturdays from 10:00AM-12:00PM for this KAL event spread over the three month period. Browse her sweater and shawl patterns on Ravelry.

As the first session has passed, please call the shop to register for the remaining sessions.
The next Works in Progress Session is March 24th!
Only two spots available in the Learn to Knit Class starting March 31st!
Join Maxine for a technique class on the Kitchener Stitch! One two hour session is all you need to learn how to join seamlessly using this stitch! Class is March 26th from 10AM-12PM.
Friday Night Stitching for April is on the calendar for April 22nd! Invite and friend and register to ensure your spots!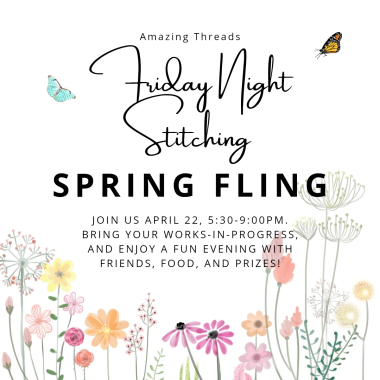 Learn to Knit Socks using TWO Circular Needles! Join Susan for this class and learn all the steps for knitting socks on two circulars. Class starts April 24th.
Learn to knit gnomes from the designer herself! Register for Here We Gnome Again, a two-session event today!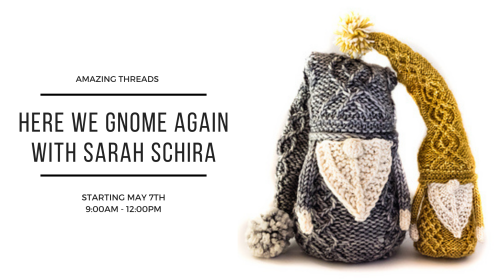 REGISTER FOR CLASSES HERE
Remember we have social knitting every week on Tuesdays, both in the morning and evening. Join us Tuesday mornings from 11:00AM-1:00PM or Tuesday nights from 5:00PM-7:00PM. Free with Knit Club membership!
---

This week's theme is focused on classic knit and crochet pieces that are perfect staple items to have, wear, and use.

The Elementary Wrap by Purl Soho is a simple wrap knit using fingering weight yarn. Simply timeless.



The Habitat Cardigan by Jess Coppom is the perfect beginner sweater for crocheters! Crocheted in aran weight yarn, it is a great alternative for a coat on a Spring day or perfect for snuggling up in at home.



We're loving the Lacy V Shopping Bag by Cathy Phillips. This bag crocheted in worsted weight yarn would make the perfect purse, beach tote, market bag, or companion to the library!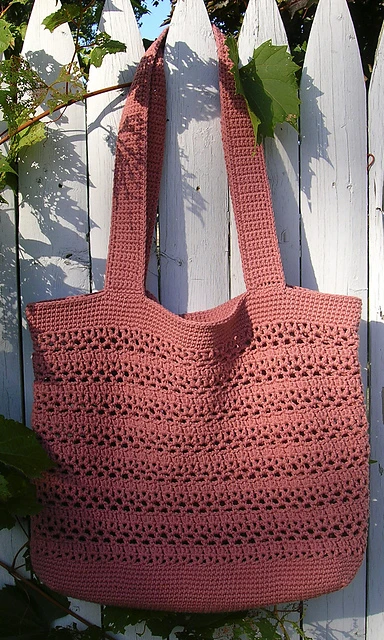 The Classic sweater by Espace Tricot could not have a more perfect name. This sweater knit in DK is such a classic look and will pair great with anything!

Like Us

763-391-7700




11262 86th Avenue North




Maple Grove, MN 55369