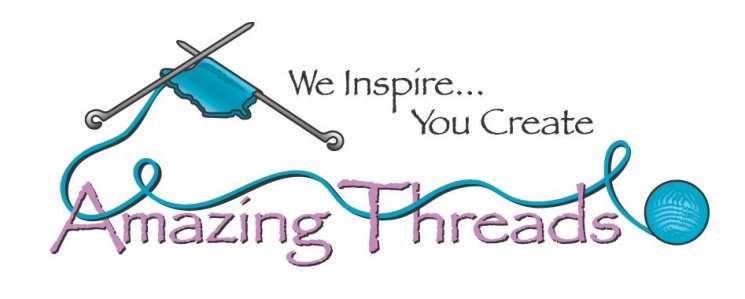 The Minnesota Yarn Shop Hop is only TWO DAYS away!!!
Are you ready to HOP through the MN State Parks on April 7-10?




We've been busy with our final preparations while our gnome friend has been busy exploring the shop and the yarn cave to help us get ready for the big event!
Not only are we excited to share with you our yarn and pattern inspired by Forestville/Mystery Cave State Park, but we also can't wait for you to see all the new samples that will be debuting during Shop Hop!
(Only *some* of the new samples are pictured below!!!)
Be sure to pick up your EZ Pass - available now and throughout the Hop. Each participating store is collecting monetary donations for their local food shelf. Amazing Threads is collecting monetary donations for CROSS Services. By making your $50 donation in cash or check at the store, you will receive your official Shop Hop Passport and EZ Pass sticker! Donating $50 up front saves you $10 off the recommended donation of $5 for each store.
Show your EZ sticker at each shop you visit during the Hop to receive that shop's giveaway item while supplies last!

We have a special surprise for the first 50 people who finish their Hop and turn in their Passport cards at Amazing Threads! Plan your route accordingly! :)



LOTS of NEW goodies in the shop this week!
NEW colorways in Pascuali Bayalage and Hand-Dyed are here! These gorgeous shades are perfect for your next nature inspired project!
We also have a limited number of Pascuali Bayalage Kits of the original colors used in Melanie Berg's Nixe Shawl! Simply stunning! Kits available while supplies last.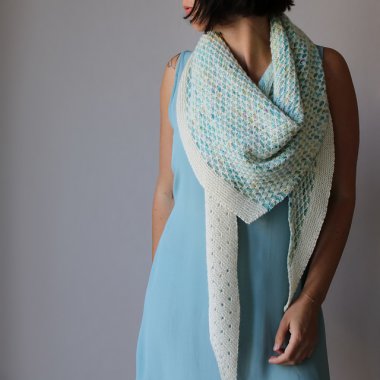 Malabrigo Book 20 is now available and filled with accessories like hats, cowls, and shawls.

Rowan's latest books for baby are here! Book 3 Nursery and Book 4 Baby Basics are filled with sweet patterns for the little one you're knitting for.
The April '22 colorway in Baah La Jolla is here! Celebrate all things Spring with a blend of purples, greens, and yellows.

Maxine is busy working on Stria by Andrea Mowry knit in White Gum Wool 4-Ply and other yarn leftovers from her stash.

The next Learn to Knit Class starts May 18th.
Friday Night Stitching for April is on the calendar for April 22nd! Invite and friend and register to ensure your spots!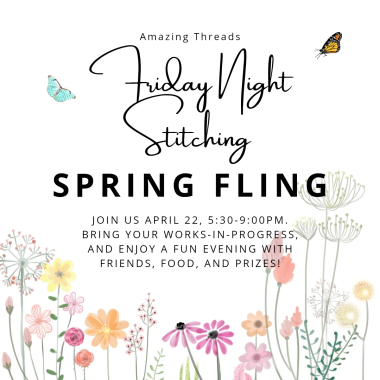 The next Works in Progress Session is April 28th!
Here We Gnome Again - Now offered both in-person or virtually!
Join us for the upcoming two-part class series with Sarah Schira of Imagined Landscapes! If you have fallen in love with the cute knitted gnomes like we have, you do not want to miss this event! Here We Gnome Again starts on May 7th. Sarah will be joining the sessions via Zoom and we will have experienced gnome knitters in class with us to assist with any questions.
REGISTER FOR CLASSES HERE
Remember we have social knitting every week on Tuesdays, both in the morning and evening. Join us Tuesday mornings from 11:00AM-1:00PM or Tuesday nights from 5:00PM-7:00PM. Free with Knit Club membership!
---

The Livresque Cardigan by Espace Tricot is a worsted weight cardigan with stripes adding a playful feel to this simple cardigan.
The Diversion Scarf by Dedri Uys is a colorful, crocheted wrap worked on the bias in your favorite fingering weight colors.
The Lyra Feather Lace Yoke Top by Sarah Hatton is the perfect knit tee for summer. Pick your favorite DK weight yarn for this top.
The Tulip Square Cardi pattern by Wilma Westenberg is a stunning aran weight sweater with gorgeous crocheted patterns on the back.
Like Us

763-391-7700




11262 86th Avenue North




Maple Grove, MN 55369