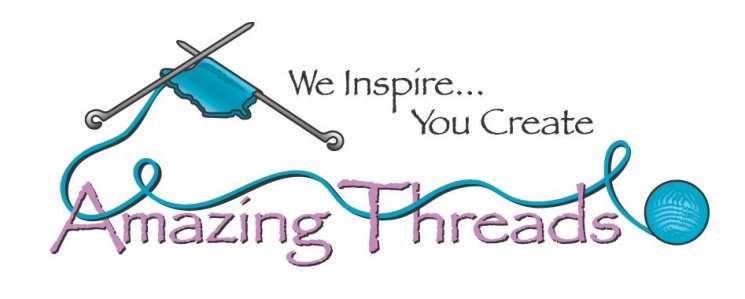 We hope you had a wonderful weekend spent with family, friends, or in a way that was meaningful to you! Our gnome friend played Easter Bunny in the window this past week. We're excited to see what the Gnome gets up to as the year goes on. ;)
Ready for the next big event? Join us at Yarnover 2022 on Saturday, April 30th at the Crowne Plaza right here in Plymouth, MN! Head over to the Yarnover website for details & registration for classes and other events. You'll find us in the Marketplace! We will be in the Regency Ballroom ready to see you!

The marketplace is free to the public and will feature indy dyers, fiber farms, and local yarn stores like us! Entrance to the Marketplace is free, but ticket registration is required. All the details can be found at the Knitters' Guild website.

We're excited to be hosting Michele Lee Bernstein at our booth for a book signing! Michele's Brioche Knit Love book is a fabulous book that helps you learn and build brioche knitting skills. We can't wait for you to meet Michele in our booth!


April 30th is also Local Yarn Store (LYS) Day! LYS Day is a day dedicated to celebrating your local yarn store. Designers and other suppliers release unique products and patterns available through your yarn shop that day.
Some of the fun things we have planned for LYS Day include several exclusive patterns from multiple designers including Casapinka, Baah Yarn, Jessica Ays.


And don't miss out on the upcoming restock of Megan's Handspun just in time for LYS Day!

Contrasts is now available to purchase! This STUNNING book from Laine Publishing features 22 patterns filled with lace, cables, and finishing details and textures. Patterns include pullovers, cardigans, hats, & scarves.
NEW Circular Needle Cases from Della Q! These canvas and faux leather bags are perfect for organizing your circular needles. Each bag has 11 pockets for optimal organization. Stickers included to assist in labeling each pocket.
Marie Greene's Knit a Little book is back in stock! This book has 24 patterns for kids knitted sweaters and hats!


Elton by Joji Locatelli was knit using Farmers Daughter Fibers Foxy Lady and Rowan Yarns Fine Lace.
Maxine is currently working on the Intersecting Tee for an upcoming class! She is knitting it in Illimani Sabri. Check out the upcoming class list to join her in making your own!

The next Learn to Crochet class starts TOMORROW April 20th!
The next Learn to Knit Class starts May 18th.
Friday Night Stitching for April is on the calendar for THIS FRIDAY - April 22nd!
Invite and friend and register to ensure your spots!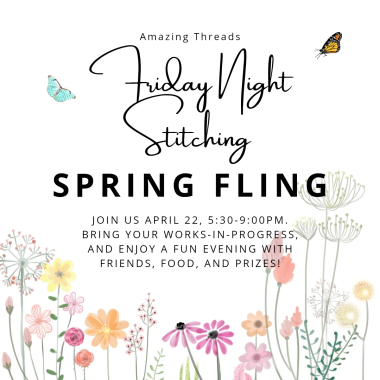 The next Works in Progress Session is April 28th! Only One Spot Remains!

Here We Gnome Again - Now offered both in-person or virtually!
Join us for the upcoming two-part class series with Sarah Schira of Imagined Landscapes! If you have fallen in love with the cute knitted gnomes like we have, you do not want to miss this event! Here We Gnome Again starts on May 7th. Sarah will be joining the sessions via Zoom and we will have experienced gnome knitters in class with us to assist with any questions.
NEW Class has been added! The Intersecting Tee by Rachel Illsey starting May 25th.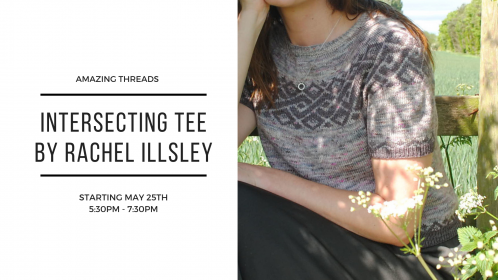 REGISTER FOR CLASSES HERE
Remember we have social knitting every week on Tuesdays, both in the morning and evening. Join us Tuesday mornings from 11:00AM-1:00PM or Tuesday nights from 5:00PM-7:00PM. Free with Knit Club membership!
---

Kentia by Marie Amelie Designs is a top-down tee with a lace yoke. Knit in fingering weight, this tee is the perfect addition to your Spring/Summer wardrobe.
Fie by Rachel Sogaard is a fun, summer tee knit in fingering weight. This slightly wide t-shirt can be dressed up or down.
The Forest Breeze Tee by Grace Forthefrills is a crocheted tee in DK weight. This v-neck tee is a versatile top created in four panels and seamed together.
The Summer Stream Tee by Grace Forthefrills is a fingering weight crocheted top which has dropped loop stitches across the top to create interest and breathability of the top for Summer!
Like Us

763-391-7700




11262 86th Avenue North




Maple Grove, MN 55369