Skip Navigation
Website Accessibility
Amazing Threads - Successful LYS Day and May Flowers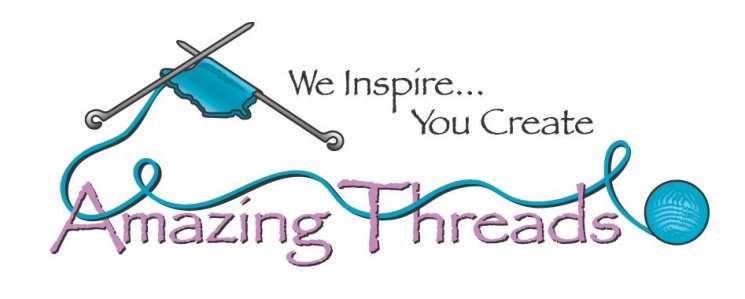 We hope you all had a fabulous week! This past weekend was a blast! Between LYS Day and Yarnover, it was a great Saturday to play in the yarn!
Thank you to everyone who stopped by our booth at Yarnover! It was great to see you all!
We were honored to have Michele Lee Bernstein visit our booth to sign copies of her book, Brioche Knit Love! What a great opportunity to get to spend a little extra time with a talented knitter and designer! She signed her books for us at the store!
Grab yours before they are gone!
Back at the shop, we were busy with LYS Day! We had an amazing turnout and it was wonderful to see so many friendly faces! Thank you to all that stopped by and supported local, small businesses. We wouldn't be here without you!
Visit Bobbi on Mother's Day for some new product launches this Mother's Day!
Happy Mother's Day to all who mother kids, animals and friends. You ALL Deserve the DAY!

Didn't get a chance to stop at Yarnover? Grab your very own signed copy of Brioche Knit Love by Michele Lee Bernstein!
A few kits remain of the stunning Chatham Wrap from Bluesky Fibers! Knit using Skyland, a base we normally do not carry at the shop, which is a blend of wool, baby alpaca, and silk!
We still have skeins of Baah La Jolla in the beautiful Love Your Store '22 colorway!
Heather has transformed our knitting with her love of Stella Lighting!


We now carry all of the Better Light, Better Life Stella Lamps and have the Stella GO and Stella Sky Two products at the shop. Stop in and be amazed! All orders are drop shipped from Stella right to your door!
The Stella»GO is a portable battery powered wireless LED task lamp that is rated to last up to 11 hours on a single charge*. The lamp charges on the Stella Lighting proprietary charging pad, which utilizes Qi charging, assuring a safe, reliable, wireless charging experience for your Stella»GO or your compatible cell phone. It is still the brightest LED lamp in the marketplace, and it's portable!


The Stella»SKY TWO was designed to bring the unique Stella advantages to people's favorite chairs and other areas of their home. Tri-Spectrum Technology allows users to easily change their light from a warm spectrum similar to incandescent lights, to a natural white similar to sunlight, to a cool white similar to moonlight.



Our staff members are busy working on some beautiful projects and we just had to share with you all!
Cyndi is busy with her Birkin sweater knit in Life in the Long Grass Singles. How stunning!
Heidi got started on her Wool and Honey sweater! We can't wait to watch her progress!
Kris is almost done with the incredible sleeves on the Richmond Hill Pullover, knit in Bluesky Woolstok Light. Incredible.

The next Learn to Knit Class starts May 18th.
Here We Gnome Again CLASS- POSTPONED Until Fall

The next Friday Night Stitching Event is on the calendar! Join us May 20th for a fun night out with friends, food, and prizes! Bring your work-in-progress and enjoy some time with other yarn lovers!
ONLY ONE spot remains! The Intersecting Tee by Rachel Illsey starts May 25th.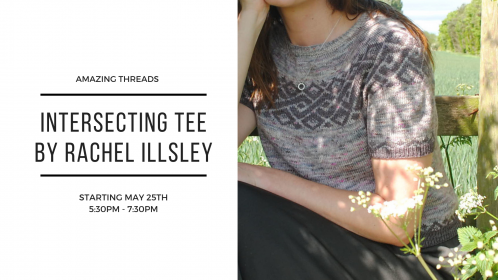 REGISTER FOR CLASSES HERE
Remember we have social knitting every week on Tuesdays, both in the morning and evening. Join us Tuesday mornings from 11:00AM-1:00PM or Tuesday nights from 5:00PM-7:00PM. Free with Knit Club membership!
---

The Fada Cowl by Vikki Perkins is a worsted weight cowl inspired by a 17th century embroidery motif!
The Stained Glass Cowl by Jess Coppom is an Aran weight Tunisian crochet project. Use self-striping yarn to get the color changing effect without the extra work.
The Mindfulness Cowl by Somwrita Sarkar is a great fingering weight project for new knitters looking for their next project!
The Ribbed Cowl by Stacey Leighty is a super bulky project you will have crocheted up in no time! The three button style gives it versatility in how it is worn!
Like Us

763-391-7700




11262 86th Avenue North




Maple Grove, MN 55369