Skip Navigation
Website Accessibility
Amazing Threads - NEW La Jolla and 4 Day Sweater KAL Announced!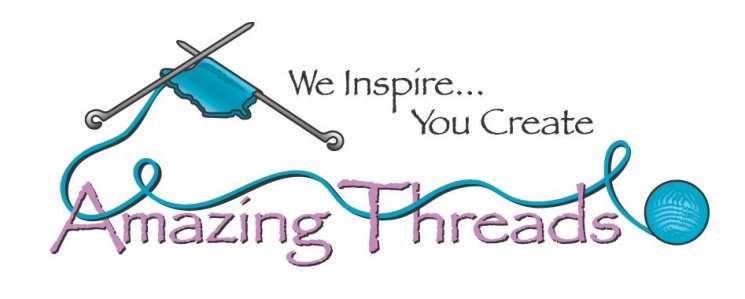 We finally had some beautiful weather this past weekend and a much needed break from all the storms. We hope you were all able to stay safe and did not sustain any weather damage.




Some of you may have stayed up late knitting on Sunday night so you could go outside and see the lunar eclipse! Not quite a "Ravelry Red" but still beautiful and a little spooky. ;)




With all that has been going on, I'm sure we could all use a yarn break. If you're looking for something to do this Friday Night, join us for Friday Night Stitching. Bring your work in progress (knit or crochet), and enjoy an evening of food and prizes with other fellow yarn lovers! Register HERE or on our website under "Classes".




As you look ahead and begin making your summer plans, consider joining us for the sixth annual Olive Knits Annual 4 Day Sweater KAL!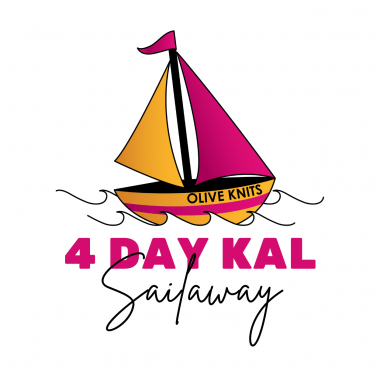 This year's pattern is called Sailaway and it is a fun cardigan that can be knit in either DK or Worsted weight! The pattern will be available for pre-order on May 26th and will have all the swatching details. It will be officially released on July 1st for the KAL event!




Now is the time to get inspired and think about what colors you might use! We knit our sample in Rowan Felted Tweed and Primrose Homestead Sport using our MN Yarn Shop Hop exclusive colorway Cave Crystals.
Stay tuned for our KAL event date we'll be hosting at the shop.



We are excited to have received our restock of the Love Your Store '22 Shawl Kits from Baah! If you missed it on LYS Day, now is your chance! This three skein project in Baah La Jolla is the perfect project to cast on next!

It uses the exclusive Love Your Store '22 colorway, the Pantone Color of the Year, and the limited edition Periwinkle Colorway! Such a fun trio!




We also received 9 new colors in La Jolla for you to enjoy! These beauties are perfect for summer! Grab your favorites while they last!





Have you preordered your copy of Traditions Revisited: Modern Estonian Knits? It releases THIS FRIDAY! Reserve your copy today!




This coffee table quality book from Laine Publishing features 19 patterns by Aleks Byrd. These patterns introduce the beauty of Estonian knitting in the perfect blend of traditional and modern. Estonian knitting is about techniques, embellishment, and regionality. Each knit tells a unique story about the knitter and where they live.


Rowan Island Blend Fine is being discontinued and that means a SALE for you! Starting today, enjoy 25% off all colorways both in-store and online.



Heidi has been busy working on her Wool & Honey Sweater by Andrea Mowry. Look at the beautiful honeycombs! Any fingering weight yarn would be perfect for this pattern! Life in the Long Grass Singles or Blue Sky Fibers Woolstok Light would be gorgeous!


Susan has been busy working on her Flower Show Blanket by Margaret Holzmann. She is knitting it using Malabrigo Rios. What a fun knit!

The next Learn to Knit Class starts TOMORROW May 18th.
Grab one of the last remaining seats!
Friday Night Stitching Event is THIS FRIDAY! Join us May 20th for a fun night out with friends, food, and prizes! Bring your work-in-progress and enjoy some time with other yarn lovers!
The next Works in Progress Session is May 21st!
Another class has been added for the Novice Cardigan starting June 16th!




Stay tuned as we add more classes, KALs, and events!
REGISTER FOR CLASSES HERE
Remember we have social knitting every week on Tuesdays, both in the morning and evening. Join us Tuesday mornings from 11:00AM-1:00PM or Tuesday nights from 5:00PM-7:00PM. Free with Knit Club membership!
---

Like Us

763-391-7700




11262 86th Avenue North




Maple Grove, MN 55369