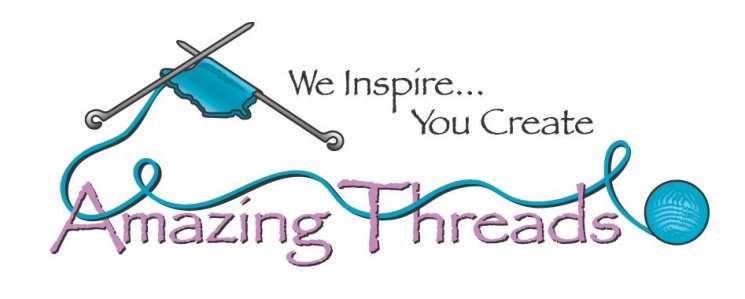 We hope you had a wonderful long weekend over Memorial Day spending time with family and friends or however else you choose to honor the day.


As we roll right out of this weekend and into Summer (how can it be June already!?), the Fourth of July is right around the corner. Considering casting on your next project to wrap up for your upcoming Independence Day celebrations.

One of our past instructors, WandaMae has a great shawl pattern available on Ravelry called Long May She Wave. This American Flag inspired shawl is knit in sport weight, but can be modified for fingering or DK.
Consider using Amazing Threads Simply Sport, Woolstok Light, or Plymouth Merino Superwash DK.
It has been so much fun seeing the color combinations people have been choosing for their Sailaway cardigan as part of the sixth annual Olive Knits Annual 4 Day Sweater KAL! Join us on Saturday, July 9th for our cast-on party! Those who finish their Amazing Threads Sailaway cardigan by July 31st will receive a GIFT CARD!

We have new Blue Rabbit House Project Bags in the sweater size available! Be sure to take a look and find your favorite as new prints have come in! Stay tuned for when the smaller sized bags arrive after making it through customs.
Plymouth Suri Stratus has arrived and is the perfect alternative to those who cannot (or won't) use mohair! A blend of alpaca and nylon gives this laceweight yarn the same fuzzy look. Use it on its own, or carry it with another yarn for added texture.
The latest issue of pom pom quarterly was released today! Issue 41 is celebrating the magazine's 10th birthday! Enjoy 13 patterns, a flip double cover, and printed on a larger format! Celebrate with us by grabbing a copy for yourself!

Bobbi is working on her Stria Hat as part of Andrea Mowry's 4 Day KAL. How cute is that Blue Rabbit House bag! :)
Swatching has commenced for the upcoming pullover sweater class with Bobbi starting June 11th! She is knitting Saga using La Bien Aimee Merino DK. Also, the new Lantern Moon circular needles she is using are fabulous!

Join Bobbi for Pick a Pullover sweater starts June 11th! Select from three great pullover options!
June's Friday Night Stitching has been added to the calendar! Join us June 17th and celebrate summer!
The next Works-in-Progress session for June is on the calendar! Register for the June 29th session starting at 5:30pm.



Get your yarn and join us for the Cast-On party! Saturday, July 9th from 10:00-12:00.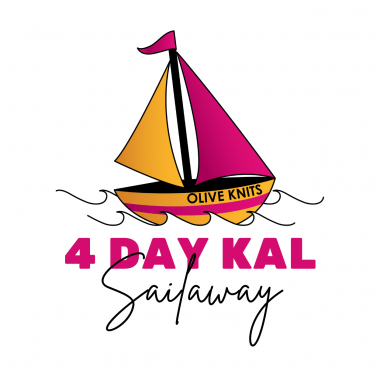 Wanting to learn colorwork basics? Join Suzanne for Winter's Fern, a beginner colorwork hat starting July 13th!
The next Learn to Knit class starts August 3rd at 5:30! Reserve your spot today!
REGISTER FOR CLASSES HERE
Remember we have social knitting every week on Tuesdays, both in the morning and evening. Join us Tuesday mornings from 11:00AM-1:00PM or Tuesday nights from 5:00PM-7:00PM. Free with Knit Club membership!

---
The Easy Goes It shawl by Finicky Creations is the perfect stash buster! Grab that one skein of fingering weight yarn you had to have but aren't sure what you want to make with it and cast on this great project! A DK weight pattern is also available.
The Easy Peasy Pullover by Ashlea Konecny is a worsted weight crochet sweater in sizes ranging from XS to 5XL! Consider Malabrigo Rios or Bluesky Fibers Woolstok for this project!
The Easy Puzzle Blanket from Purl Soho is a fun, geometric blanket knit in fingering weight. Consider using Baah La Jolla or La Bien Aimee Super Sock for a stunning piece!
Easy Peasy Scrunchies are a great crochet project for on the go! Make a handful of these to give as or add to gifts or the perfect accessory for you or someone you know! The pattern calls for fingering weight. Consider using Illimani Sabri or Urth Uneek Fingering yarn for a fun striping effect.
Like Us

763-391-7700




11262 86th Avenue North




Maple Grove, MN 55369