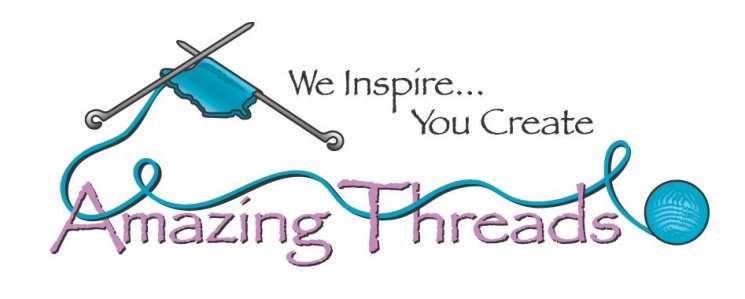 World Wide Knit in Public Day is June 11th! A day designated specifically for knitting in public started way back in 2005. It is now celebrated in over 57 countries worldwide!




The idea was for people to have a day where they took their craft out of their house and connect with other knitters in their community, rather than knitting alone at home not knowing there are other knitters nearby.

It is considered the largest knitter event in the world!
Join Bobbi outside at the shop on June 11th from 12:00-2:00PM. Bring your favorite camping chair, a blanket or towel to sit on, some friends, and of course your work-in-progress!
We will supply treats!


***Don't forget about your upcoming opportunity to earn yourself an AT GIFT CARD!***

The sixth annual Olive Knits Annual 4 Day Sweater KAL begins NEXT MONTH! That means it is time to pick out your yarn! This year's pattern is called Sailaway. Join us on Saturday, July 9th for our cast-on party! Those who finish their Amazing Threads Sailaway cardigan by July 31st will receive a GIFT CARD!

The June '22 colorway in Baah La Jolla is here! It makes us want to get outside and enjoy the lakes and trees this summer!
NEW Della Q Makers Canvas Sacks are here! They come in pairs! Get two waxed canvas sacks perfect for your works-in-progress, notions, and accessories. Choose from six great colors!
One of the newest samples in the shop is Zana knit in Noro Asaginu.




This gorgeous yarn combines linen and paper fibers for a light and airy fabric.
Asaginu is featured in Noro Magazine 20

The combination of linen and paper makes it easy to knit and fun to wear~
A restock of White Gum Wool 4-ply has arrived!




We started to carry WGM in 4-ply and sport after I found it in Tazmania on a trip to Australia in 2015. The Story of WGM is worth the read.

The story behind White Gum Wool is one of
mamas and babies, of diversity and abundance,
and of ethics—for the land, the animals and the people involved in making this yarn.


That also means we have more Painting Honeycombs Kits available! This pattern is knit using slip stitches which means you only knit with ONE color at a time! No stranded colorwork needed to make this beauty!

Cyndi just got started on the Rainshadow shawl by Melanie Berg. She is knitting it in La Bien Aimee Super Sock and White Gum Wool 4Ply!
The Winter's Fern Hat using String Dolcetto is a upcoming class with Suzanne! Learn basic colorwork while knitting this lovely hat.

Join Bobbi for Pick a Pullover sweater starts June 11th! Select from three great pullover options!
June's Friday Night Stitching has been added to the calendar! Join us June 17th and celebrate summer! The theme is summer picnic, but we will be inside and upstairs as usual.


Don't forget that you receive a DISCOUNT on Friday Night Knitting
The next Works-in-Progress session for June is on the calendar! Register for the June 29th session starting at 5:30pm.
Get your yarn and join us for the Cast-On party! Saturday, July 9th from 10:00-12:00.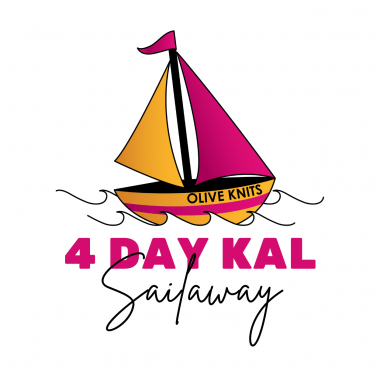 Wanting to learn colorwork basics? Join Suzanne for Winter's Fern, a beginner colorwork hat starting July 13th!
REGISTER FOR CLASSES HERE
Remember we have social knitting every week on Tuesdays, both in the morning and evening. Join us Tuesday mornings from 11:00AM-1:00PM or Tuesday nights from 5:00PM-7:00PM. Free with Knit Club membership!
---

Like Us

763-391-7700




11262 86th Avenue North




Maple Grove, MN 55369