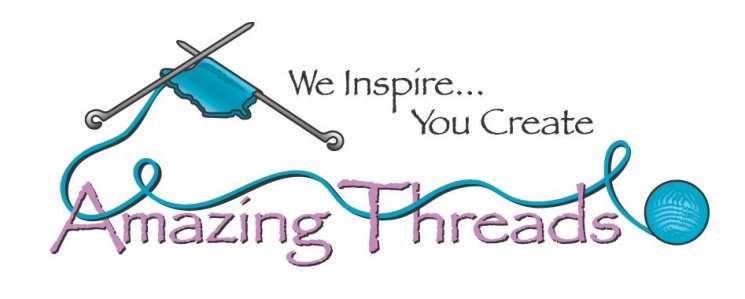 This past Saturday was World Wide Knit in Public Day! We had so much fun sitting outside under the tree (in the shade!) knitting together! Thank you to all that made it out!
Are you looking for another social knitting or crocheting event? Join us THIS FRIDAY for our monthly Friday Night Stitching Event! Register HERE to reserve your spot! You don't have to worry about cooking that night as we feed you dinner! Enjoy a shopping discount and possibly win one of several prizes that evening as well! This event will take place in our upstairs classroom.

Our shipment from La Bien Aimee arrived on Friday and we were able to get it ready just in time for Worldwide Knit in Public Day!
We restocked Super Sock, Cashmerino, Mohair, and DK bases!
Joji Locatelli just released a new cardigan pattern that would be PERFECT in La Bien Aimee! Funky Stripes is a two color cardigan knit while holding DK and Mohair together.
We picked out several different color combinations to inspire you in La Bien Amiee Merino DK and Mohair!
Another fun restock is the smaller size project bags from Blue Rabbit House! If the sweater size bags were just a little too big for what you were looking for, these bags are one size down and perfect for a couple of smaller projects on the go!




We have a great supply of COCOKNITS Accessories now in-stock!

Maxine finished her Stria cardigan by Andrea Mowry. What a beautiful, classic cardigan! She used White Gum Wool 4-Ply and various leftover yarn from her stash for the stripes.
With summer already here, we are planning ahead to what else is coming up this year and wanted to remind everyone that this Fall wraps up our Calliope Shop Sweater knitting! Our shop sample was knit in La Bien Aimee Merino DK! Which we JUST restocked so it is a perfect time to grab your yarn if you haven't already!




We started this tradition Fall of 2020 and had our first group photo of the City Limits Shop Sweater in Fall of 2021 at our Knitting Retreat.




It was then we picked out Calliope for this upcoming Fall! Calliope was written for Fingering and Lace held together, but we kept it simple and just used DK. :)

Bobbi is almost done with her sweater in La Bien Amiee Mernio DK.




Susan finished her Calliope sweater using up some yarn from her stash.


There is plenty of time to join us in knitting our shop sweater for 2022! Stop in or order your yarn today! We'd love to help you pick out the perfect colorway!

J
oin us THIS FRIDAY, June 17th, and celebrate summer! The theme is summer picnic, but we will be inside and upstairs as usual.
Don't forget that you receive a shopping discount that evening as part of the event! ;)
The next Works-in-Progress session for June is on the calendar! Register for the June 29th session starting at 5:30pm.
Get your yarn and join us for the Cast-On party! Saturday, July 9th from 10:00-12:00.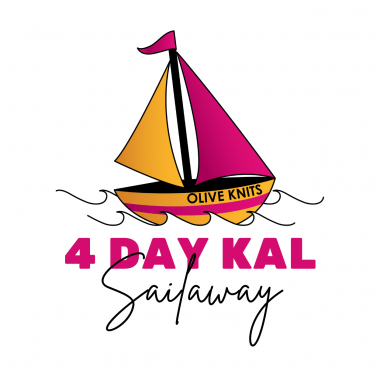 Wanting to learn colorwork basics? Join Suzanne for Winter's Fern, a beginner colorwork hat starting July 13th!
REGISTER FOR CLASSES HERE
Remember we have social knitting every week on Tuesdays, both in the morning and evening. Join us Tuesday mornings from 11:00AM-1:00PM or Tuesday nights from 5:00PM-7:00PM. Free with Knit Club membership!
---

Like Us

763-391-7700




11262 86th Avenue North




Maple Grove, MN 55369