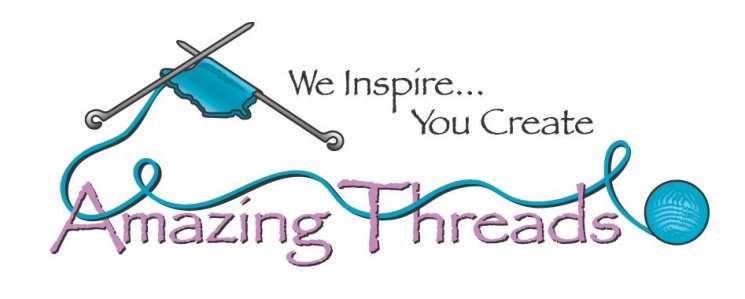 We hope you have all been able to stay cool with the intense heat we've been having!
If you've been like us and staying inside to keep cool, perhaps the bigger knit and crochet projects have been set aside for smaller and lighter ones. We've included a few ideas in this week's newsletter!


This past Friday was June's Friday Night Stitching event! These monthly events are a wonderful time to knit and crochet with fellow yarn lovers! Make some new friends and spend time with old friends while enjoying dinner, a shopping discount, and the chance to win prizes!


July's event is already on the calendar! Register HERE.
We hope you join us on July 22nd from 5:30-9:00PM.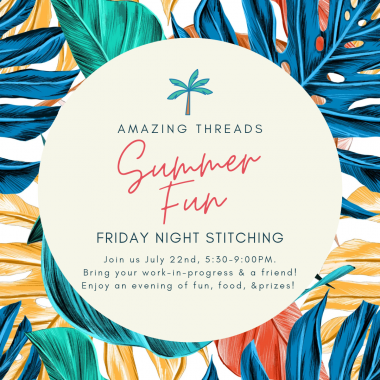 One of our favorite knitting ideas this week came from Urth yarns!
Using leftover Uneek Self Striping, making these fabulous stripy scrunchies!
Get the free pattern HERE.

No leftovers? Grab a skein or two and make a bunch as gifts or to have on hand when you need to put your hair up!


Another great small or travel size project is the Pretty Pots pattern! Knit in Bulky weight, these bright and colorful containers will be off the needles before you know it! We recommend Plymouth Encore Mega for some great color options!



New Bon Bucket Bags from Atenti are here! Beautiful fabrics and a cute design make for the perfect project bag!


Roman Villa Shawl kits are back in stock! Using Farmer's Daughter Fibers Juicy DK, this stunning shawl has a variety of stitches including mosaic knitting, cables, and icord techniques.



Our customer Aimee finished her Bonnie Isle Hat in Blue Sky Fibers Woolstok Light! How fun is that! We love the anchors!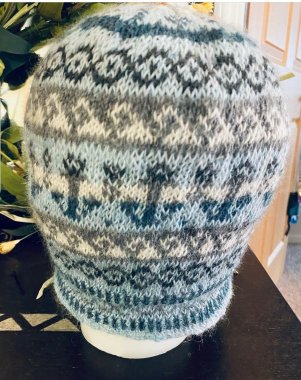 Cyndi is busy working on her Beeswax Scarf in Malabrigo Rios! What a stunning stitch pattern!


Maxine started one of Andrea Mowry's newest patterns: The Feel Good Shawl - perfect for our brioche lovers! She is using Farmer's Daughter Fibers Juicy DK.



The next Works-in-Progress session for June is on the calendar! Register for the June 29th session starting at 5:30pm.
Don't miss an opportunity to earn an Amazing Threads Gift Card!!!
Get your yarn and join us for the Cast-On party! Saturday, July 9th from 10:00-12:00.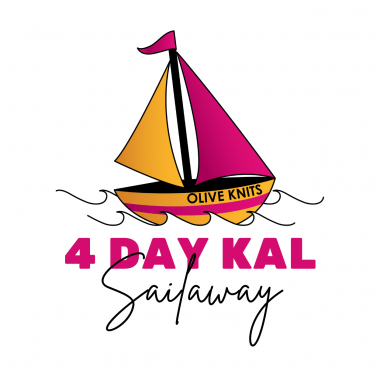 Wanting to learn colorwork basics? Join Suzanne for Winter's Fern, a beginner colorwork hat starting July 13th!
A new Learn to Knit has been added to the calendar starting in August!
Join us on July 22nd from 5:30-9:00PM for Friday Night Stitching!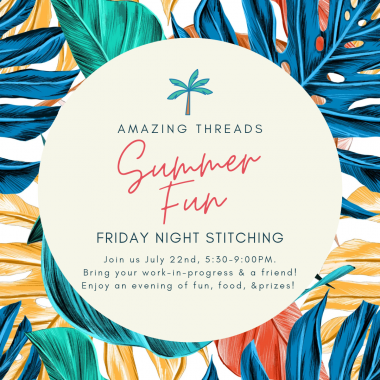 A new class has been added! The Sugar Shawl is an easy shawl pattern perfect for summer! Our sample is going to be knit using Baah La Jolla and Rowan Fine Lace held double.
REGISTER FOR CLASSES HERE
Remember we have social knitting every week on Tuesdays, both in the morning and evening. Join us Tuesday mornings from 11:00AM-1:00PM or Tuesday nights from 5:00PM-7:00PM. Free with Knit Club membership!
---

The Transpire Sideways Shawl is crocheted using worsted weight. Juniper Moon Cumulus would be a beautiful cotton yarn to use otherwise Malabrigo Rios is always a favorite.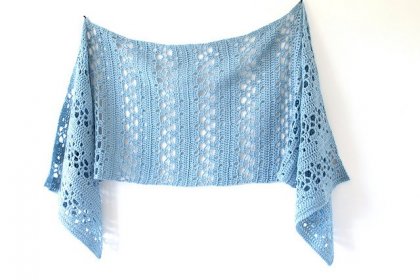 The I'm So Basic Socks is a simple sock pattern knit using magic loop! Try using Six and Seven Fibers Alfalfa or Artfil Belle.
These adorable crocheted Colorful Sea Turtles are written for worsted or aran weight. Perfect for using up scraps, otherwise you can find some great color options in Plymouth Encore or Juniper Moon Fourteen.
The Clarckei tank is a summer tank top with a halter neck. It is knit using sport weight. We might suggest our Amazing Simply Sport yarn or White Gum Wool 5 ply.

Grandchildren Update:
Austin turned 10 last week and we are headed East to celebrate.
Avery loves softball and soccer.
Cannot wait to hug my east coast family!
McKinley soon to be 8 has a tremendous love of animals and loves to ride horses.
We were able to see her perform this past weekend.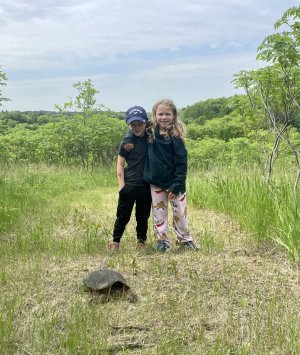 Carter is now 6 and both love living on their land and
discovered a very large snapping turtle!
Like Us

763-391-7700




11262 86th Avenue North




Maple Grove, MN 55369