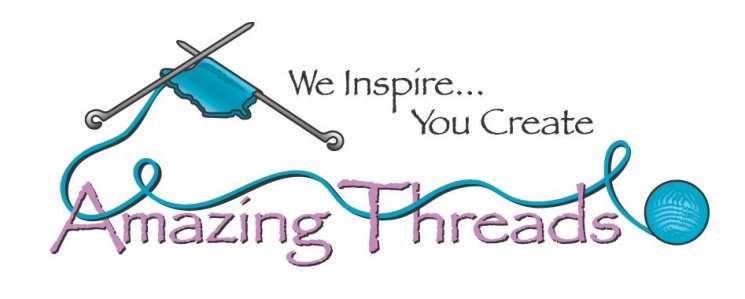 Can you believe we're already wrapping up the month of June!? Summer is flying by! We hope you enjoyed the little break from the heat wave we had been having and spent some time outside!




Fourth of July is less than a week away! As you are getting ready for your holiday weekend plans, don't forget to pack your yarn!
Please note, the store will be closed on Sunday, July 3rd and Monday, July 4th in observation of the holiday.


We'll be open regular hours at 10AM on Tuesday, July 5th. Online ordering is always available! We ship across the US and offer in-store pickup for those that are local.


Have you picked out your yarn for the Sailaway cardigan? The sixth annual Olive Knits Annual 4 Day Sweater KAL is almost here! Join us on Saturday, July 9th for our cast-on party! Those who finish their Amazing Threads Sailaway cardigan by July 31st will receive a GIFT CARD!



Dive right in to July with the color of the month in Baah La Jolla! The July '22 Colorway has us ready for all the beach time - whether you're at the lake or on the coasts!




We just restocked our scissors that come in a sheath! Choose from multiple colors next time you're at the shop!
The newest book in the shop is Stephen West's Painting Shawls collection! It has 13 stunning patterns, both new and existing shawl patterns for you to enjoy! The book comes with a digital download code so you are able to access PDF files for all patterns!

Bobbi is cruising on her Saga Pullover for the Pullover Class and LOVES, LOVES, LOVES
the soon to be released Gold Tip Luxury Interchangeable Needles!


Pointed Tips and with super smooth joins create a fabulous knit on any fiber! Stay tuned! :)




Stephanie is working on the Sugar Shawl sample for the upcoming class starting the end of July! Knit using Baah La Jolla and Rowan Fine Lace.


Cyndi started the Fleur shawl in Woolstok Light and Rowan Kidsilk Haze! Look at those bobbles!

Don't miss an opportunity to EARN AN Amazing Threads GIFT CARD!!!

Get your yarn and join us for the Cast-On party! Saturday, July 9th from 10:00-12:00.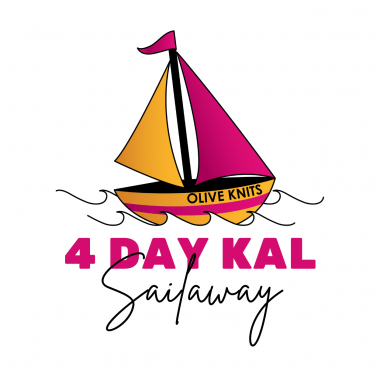 Wanting to learn colorwork basics? Only ONE spot remains for Winter's Fern, a beginner colorwork hat starting July 13th!
Join us on July 22nd from 5:30-9:00PM for Friday Night Stitching!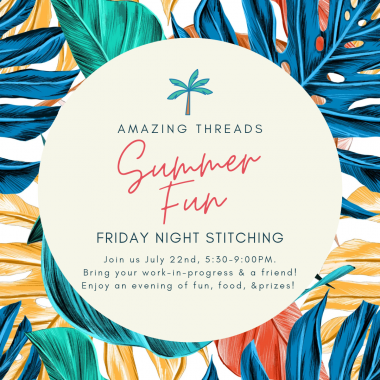 The Sugar Shawl is an easy shawl pattern perfect for summer and early fall! Our sample is going to be knit using Baah La Jolla and Rowan Fine Lace held double.
REGISTER FOR CLASSES HERE
Remember we have social knitting every week on Tuesdays, both in the morning and evening. Join us Tuesday mornings from 11:00AM-1:00PM or Tuesday nights from 5:00PM-7:00PM. Free with Knit Club membership!
---

Like Us

763-391-7700




11262 86th Avenue North




Maple Grove, MN 55369