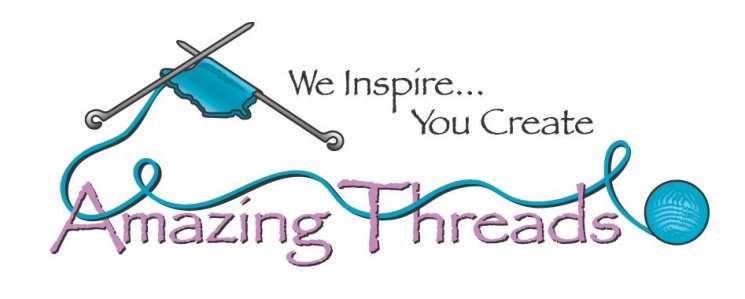 Gnomey is living his best summer life in the front window! He's got his shades and shell necklace on, and is ready to go to the beach party with his sheep friend! Be sure to check out the front window next time you stop in to see the display as well as all the pattern books and magazines we have available.


This past weekend was our cast-on party for the Sailaway Cardigan. This was OliveKnit's 6th annual 4 Day Sweater KAL!




We had so much fun and Bonnie was a wonderful hostess!
She made the sailboat cookies to go with the theme!


We had a great group of people come out to start or continue working on their cardigans! It is always so fun to see everyone's color choices! We will be sure to get another progress photo when the group gets together again later this month!
Remember - Those who finish their Amazing Threads Sailaway cardigan by July 31st will receive a GIFT CARD!



Maple Grove Days starts this Thursday. The shop is open regular hours and you can get to the shop on parade night as well. Don't forget to enjoy the Art Fair!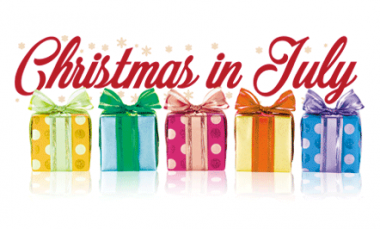 Starting this Thursday, get ready for our Christmas in July event! Stop by the shop between Thursday, July 14th - Saturday, July 16th and take advantage of some fabulous sales!


You'll also get an opportunity to draw a package to get a discount on your yarn, yarn kits, books, bags and Lykke Swifts & Winders purchase!



And we can't forget about 50% OFF in the Clearance Loft!





This weekend was the launch of the new Gold Tip Needles created by our very own Suzanne Lek! Everyone has been so amazing and supportive and needle sets are off to new homes every day!


These needle sets come with braided cables, 6" needles with gold tips, US sizes 2, 2.5 through 10, and the smoothest join of any interchangeable set you will ever experience!


But don't just take our word for it!
Check out this review from Megan of Briocheandbrews on YouTube.


Also, our customer Deb has been busy knitting her Sailaway Cardigan using the Gold Tip Needles! This is what she has to say:

"The yarn slides so nice onto the needle. You have actual room to work with the stitch on that gold tip and the point isn't too sharp that you hurt your finger. I don't have to push the stitch off with my finger as often since there is space to work with the stitch, and they don't all fall off the needle when you are completing the stitch. She (Suzanne) did a great job!" - Deb H

Maxine finished the Feel Good Shawl by Andrea Mowry! She chose to knit this stunning brioche pattern in Farmers Daughter Fibers Juicy DK! Be sure to check out the sample next time you're in the shop.
Our customer Linda finished her beautiful Calliope sweater knit in Farmers Daughter Fibers Craggy Tweed! It is the perfect reminder that

this Fall wraps up our

Calliope

Shop Sweater knitting! Since we're already in mid July, don't forget to work on it or get it started soon!

ONLY 1 SPOT REMAINS!
Join us on July 22nd from 5:30-9:00PM for Friday Night Stitching!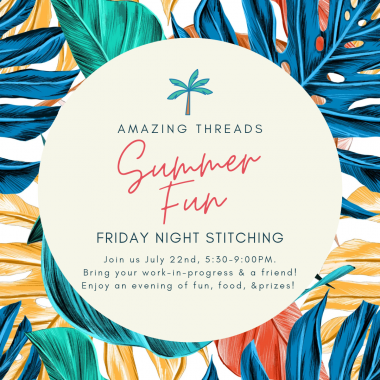 The Sugar Shawl is an easy shawl pattern perfect for summer and early fall! Our sample is going to be knit using Baah La Jolla and Rowan Fine Lace held double.
Summers are busy for everyone - stay tuned as we add more classes to the schedule!
REGISTER FOR CLASSES HERE
Remember we have social knitting every week on Tuesdays, both in the morning and evening. Join us Tuesday mornings from 11:00AM-1:00PM or Tuesday nights from 5:00PM-7:00PM. Free with Knit Club membership!
---

Like Us

763-391-7700




11262 86th Avenue North




Maple Grove, MN 55369