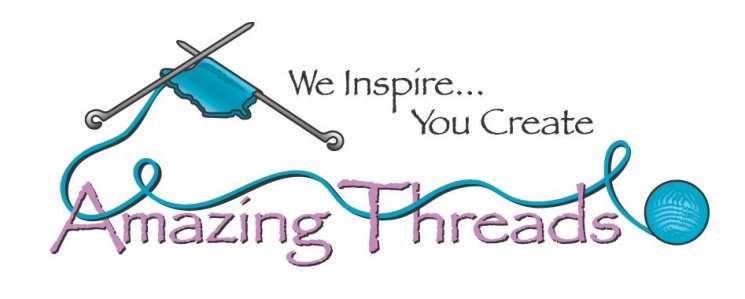 Happy August! We can hardly believe we're in the last weeks of summer!
This week is going to be full of hot and steamy weather! Be sure to stay cool!
Remember, we have air conditioning if you need a yarn & weather break! ;)


During the month of August, send us a picture of your favorite Amazing Threads finished project and the yarn you used! If you send the photo and info to us via email at info@amazing-threads.com, your submissions will be entered in to win a $50 gift card! The winner will be drawn on September 1st!


Suzanne's Winter's Fern class wrapped up last week! These beginner colorwork knitters did a fabulous job on their hats! We love all the different color combinations chosen!



The August '22 colorway of Baah La Jolla is in! This colorway reminds us of a fun filled summer day! Kids having fun in the backyard pool, tie dye t-shirts, water balloons, and eating popsicles! Grab your skein or two while supplies last!
The Fall issue of Pom Pom Quarterly is available for Preorder! Issue 42 is called the Art of Abundance and will feature 11 knit and crochet patterns filled with visual interest and texture all inspired by the Arts and Crafts movement.
Here is a sneak peak of just a few of the patterns you can look forward to!

Deb H was our other finisher in the Sailaway Cardigan KAL from Olive Knits! She earned her gift card on Saturday for completing her cardigan by the end of July! Look at those beautiful stitches! She used Malabrigo Rios and Gold Tip Needles for her project.
Our staff continue to come up with amazing color combinations for the Painting Honeycombs shawl by Stephen West! Pam picked out these colors on Saturday for her shawl! The main color is a deep blue in La Bien Aimee Super Sock and the six color different honeycomb colors are using Pascuali Balayage.

Join us August 26 for Friday Night Stitching celebrating ONE YEAR of Friday Night fun! Dinner is provided as well as shopping discount and opportunities to win prizes!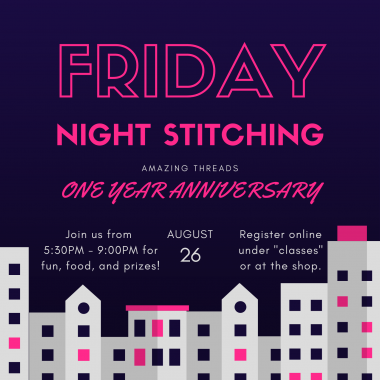 New Works-In-Progress sessions have been added for August 31st and September 28th!
Only two spots remain for Socks on Two Circular Needles Class starting September 11th!
Another Learn to Knit class has been added to the calendar starting September 14th!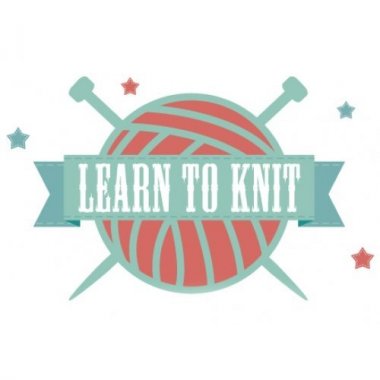 Easy V by Caitlin Hunter is a beautiful, relaxed fit sweater in worsted weight! This intermediate level sweater consists of short rows and fair isle colorwork. Starting September 15th.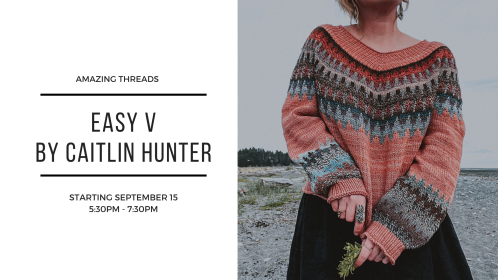 A new class was just added to calendar! Join Stephanie starting October 8th for the SSP (Slip Stitch Party) shawl. Our sample will be knit in Pascuali Balayage.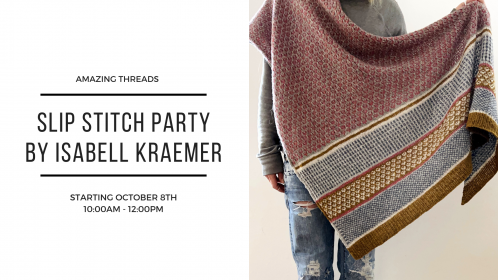 REGISTER FOR CLASSES HERE
Remember we have social knitting every week on Tuesdays, both in the morning and evening. Join us Tuesday mornings from 11:00AM-1:00PM or Tuesday nights from 5:00PM-7:00PM. Free with Knit Club membership!
---

The Feldspar Tee 2.0 is currently a free knitting pattern until Sunday, August 7th! This updated pattern includes tips on how to customize your size based on bust and arm measurements! Malabrigo Rios would be a beautiful yarn to use for this project!
We just love this Round Granny Pillow crocheted in sport weight! Get creative with colors and sizes! Ambiente by Schoppel Wolle would give it a great multicolored look while only using one colorway. Otherwise, Farmers Daughter Fibers Recollect would provide some stunning, deep tonals.
The Easy Moss Beanie by Benjamin Weber is a great hat knit up in worsted weight. Great for beginners who can knit and purl!
Using something like Plymouth SW Merino Worsted would allow you to throw the hat in the wash if it got dirty.


The Ladies' Top pattern is a great crocheted tee for warm weather! Two pieces are worked sideways and then seamed together when finished. Using sport weight, consider Plymouth RSS Reserve Sport yarn, which is a beautiful blend of merino, silk, and bamboo fibers.


Like Us

763-391-7700




11262 86th Avenue North




Maple Grove, MN 55369