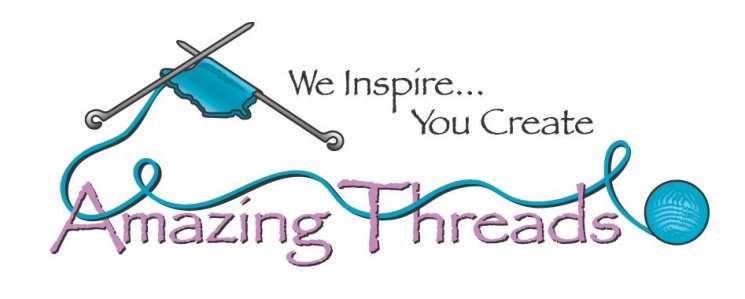 It is hard to believe we're over half way through August already! We hope your summer has been fabulous so far and that you're able to soak up the last bits as we head into Fall.
Don't forget that during the month of August, if you send us a picture of your favorite Amazing Threads finished project and the yarn you used via email at info@amazing-threads.com, your submissions will be entered in to win a $50 gift card!

Thank you to those that have already begun to send in your entries!
The winner will be drawn on September 1st!
SAVE THE DATE!


This year's retreat will be AMAZING!

The 2023 Minnesota Yarn Shop Hop dates have been announced! We are looking forward to seeing you all the weekend of April 13 -16, 2023! We can't wait to share details as it gets closer! You can also look for updates on the official MN Yarn Shop Hop website HERE.

We have more copies of Contrasts available from Laine Publishing! This book is filled with patterns by Meiju K-P all featuring gorgeous, textured knitting.
Della Q Standing Needle Cases and Mesh Bags are back in stock!

The Standing Needle Case zips open and unfolds to stand up by itself. Hold your hooks, needles, scissors, notions, and more! Even use it for cosmetics or desk supplies!




The Mesh + Zip collection is a set of three nesting zipper pouches. Each bag is fabric on one side and mesh on the other - store things from notions to a small project!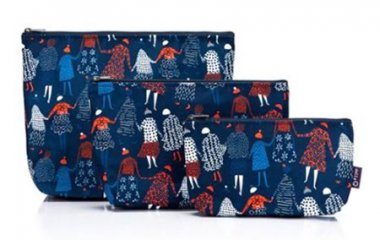 Sales continue online and in the shop!



We wished Maxine farewell and safe travels last week as she made the move back to England. She promised to keep us all updated on her knitting. :) We got one last photo of her work-in-progress before she left. She is knitting the Lucca Scarf in La Bien Aimee Cashmerino Fingering.


How cute are these socks knit by Mary Jane! The pattern is ColorRib Socks by Susan B Anderson. Mary Jane used Baah La Jolla, Artfil Belle, La Bien Aimee Super Sock, and some stash yarn for the heel.





Susan's Vuolle Sweater is stunning! She knit it in La Bien Aimee Corrie Worsted. This pattern can only be found in the Contrasts book from Laine.

Join us August 26 for Friday Night Stitching celebrating ONE YEAR of Friday Night fun! Dinner is provided as well as shopping discount and opportunities to win prizes!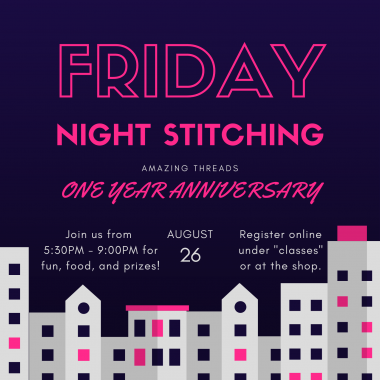 A new knit-along has been added to the schedule! Join Stephanie for the Desperate Housewife KAL, starting August 28th for three monthly gatherings!
You can already register for September's Works-In-Progress session held on September 28th!
Only ONE spot remains for Socks on Two Circular Needles Class starting September 11th!
A new Men's Sweater class has been added. Join Suzanne for your choice of one of three sweaters to knit starting September 29th! Options include Single Malt, In Stillness 2, and MILLE cardigan for men.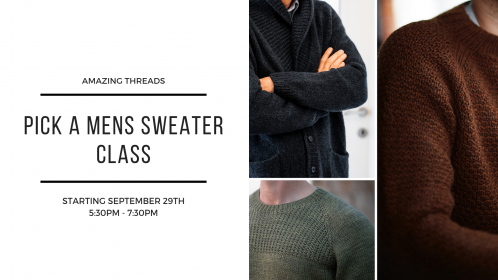 Several Learn to Knit classes have been added to the calendar, one starting September 14th and another October 26th.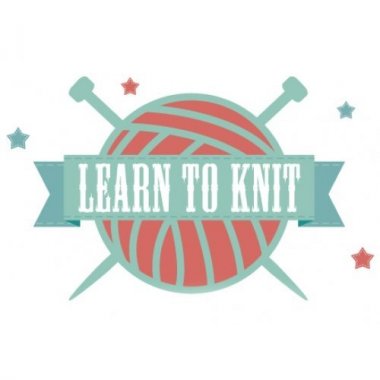 Easy V by Caitlin Hunter is a beautiful, relaxed fit sweater in worsted weight! This intermediate level sweater consists of short rows and fair isle colorwork.
Starting September 15th.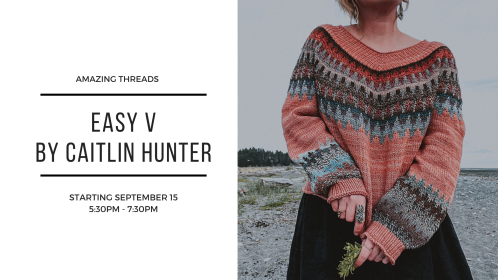 Join Stephanie starting October 8th for the SSP (Slip Stitch Party) shawl. Our sample will be knit in Pascuali Balayage.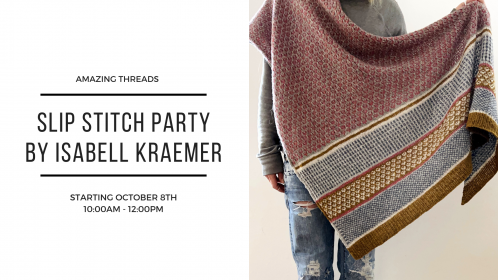 REGISTER FOR CLASSES HERE
Remember we have social knitting every week on Tuesdays, both in the morning and evening. Join us Tuesday mornings from 11:00AM-1:00PM or Tuesday nights from 5:00PM-7:00PM. Free with Knit Club membership!
---

Like Us

763-391-7700




11262 86th Avenue North




Maple Grove, MN 55369